No one wants scratches on their car, which often occur after only a day or two of driving. Most people don't know how to remove scratches from a car at home, and there's nothing wrong with that! Fortunately, there are plenty of ways to teach you how to fix scratches on cars quickly. That is why GoodCar compiled this small list to show you how to remove scratches from cars.
What Are the Four Main Types Of Car Scratches?
There are four main types of car scratches: clear coat scratches, primer scratches, paint scratches, and glass scratches. Clear coat scratches are the most superficial type and can usually be removed by polishing. Primer scratches are deeper than clear coat scratches and may require sanding before being repainted. Paint scratches penetrate the paint layer and expose the metal underneath, making them more challenging to repair. Glass scratches can occur on the windshield and windows; however, they are usually only visible from certain angles.
Use An Over-the-Counter Scratch Remover
If you find yourself with a scratch on your car, don't panic! There are plenty of ways to remove scratches quickly and easily. One of the simplest methods is to use an over-the-counter scratch remover. These products can be found at most auto parts stores and come in various formulas.
To use a scratch remover, follow the instructions on the product label. In most cases, you'll need to apply the remover to a clean, dry cloth and then rub it into the scratches in a circular motion. As you rub, the scratches will begin to disappear. Once they're gone, buff out any excess remover with a second clean, dry cloth.
If you don't have any scratch remover, you can also try using WD-40 or white vinegar. Spray either one onto the scratched area and then wipe it away with a clean cloth. You may need to apply these substances a few times before the scratches disappear completely.
Using Nail Polish to Cover a Scratch
If you have a small scratch on your car, you can use nail polish to cover it up. First, clean the area around the scratch with soapy water. Then, Apply a thin layer of clear nail polish to the scratch. Let it dry completely. You may need to apply a second coat. Once it's dry, you can buff away any excess polish with a soft cloth.
Sometimes Toothpaste Can Help Cover a Scratch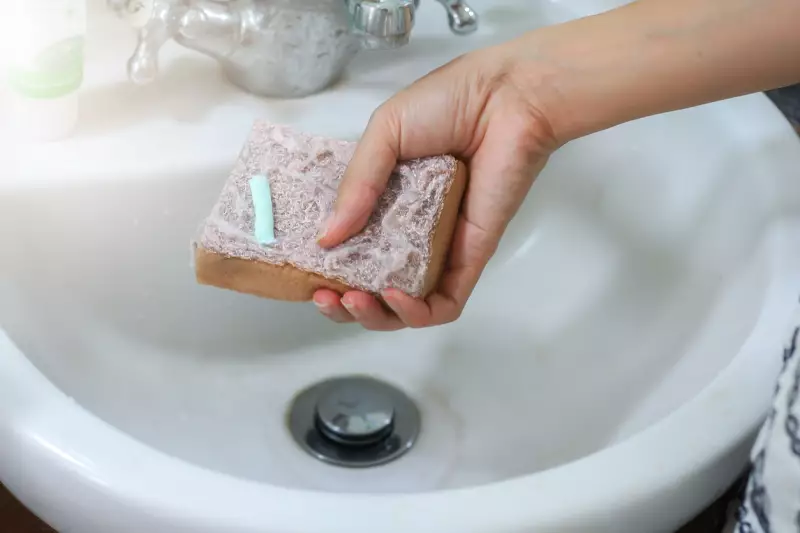 There are a few different ways that you can use toothpaste to help cover up a scratch on your car. The first way is to apply a small amount of toothpaste to the area and then use a soft cloth to buff it in. This will help to fill in the scratch and make it less noticeable.
Another way to use toothpaste is to mix it with water to create a paste. Then, use a cotton swab or soft cloth to apply the paste to the scratch. Allow the paste to sit for a few minutes before buffing it out. This method will also help to fill in the scratch and make it less noticeable.
If you have a deeper scratch, try using sandpaper before applying toothpaste. First, wet the area with soapy water and then sand the area with fine-grit sandpaper. Sand until the edges of the scratch are smooth. Then, follow one of the toothpaste methods above to help fill in and cover the scratch.
Correcting Minor Windshield Scratches
For minor windshield scratches, you can use a glass cleaner and a microfiber cloth to buff out the scratch. If the scratch is deeper, you may need to use a glass polishing compound. Once you've removed the scratch, protect your windshield by applying a coat of wax or sealant.
If the scratch is on your car's paint, start by cleaning the area around the scratch. Then, buff out the scratch using a polishing pad and rubbing compound. You may need to do this several times to remove deep scratches. Once you've removed the scratch, apply a coat of wax or sealant to protect your car's paint.
How To Buff Out Scratches on Cars
Assuming you have all the necessary supplies- a clean microfiber cloth, detailing spray, and a good quality carnauba wax- the process of buffing your car to remove scratches is actually quite simple.
Start by giving your car a good wash and dry. This will remove any dirt or debris that could scratch your paint as you're buffing. Next, mist your microfiber cloth with the detailing spray and gently wipe over the scratched area in small circles.
Now it's time to start buffing! Using moderate pressure, begin buffing the scratch in small circular motions with your clean microfiber cloth. Continue until you've removed as much of the scratch as possible.
Finally, apply a thin layer of carnauba wax over the area you just buffed. This will help protect your paint and prevent future scratches.
Sanding Out Deep Scratches Yourself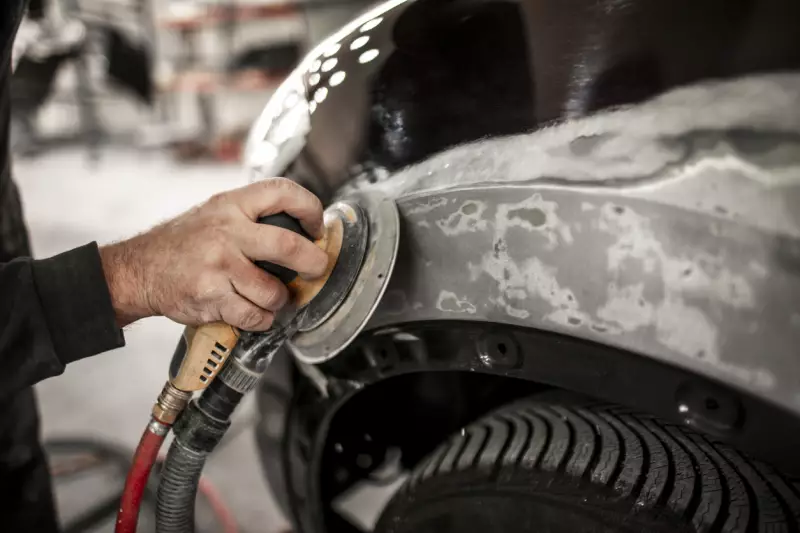 If you have a deep scratch, you may wonder if you can sand it yourself. The answer is yes, but it takes a little know-how.
First, you'll need to gather your supplies. You'll need sandpaper in various grits (starting with a coarse grit and moving to a finer grit), painter's tape, and a clean rag. You can purchase all of these supplies from your local auto parts supplier.
Now, you'll want to prep the area around the scratch—tape off any areas you don't want to sand down accidentally. Then, using the coarse grit sandpaper, start sanding the scratch back and forth. Be sure to use light pressure; you don't want to remove too much material.
Once the scratch is gone, move on to the next grit of sandpaper and repeat the process. Continue until you've used the finest grit sandpaper and the scratch is completely gone.
Finally, use a clean rag to wipe away any dust or debris. You should now have a smooth, almost invisible repair! You will have to use clearcoat or wax to protect the scratch and prevent other scratches from forming.
However, it is essential to note that if you use too much pressure to remove paint from your vehicle, you will have to match the paint and then repaint that section, which might not be worth the risk of removing a deep scratch on your own.
Take Your Car to A Detail Shop or Body Shop
No one likes to find scratches on their car, but it happens. If you're looking for a quick and easy way to remove scratches from your car, taking it to a detail shop or body shop is the best option.
At a detail shop, they will have the proper tools and products to remove scratches quickly and without damaging your paint job. They will also be able to wax and polish your car so that it looks new again.
At a body shop, they know how to remove deep scratches from cars that may have damaged the paint or clear coat. They can also buff out the scratch so that it's less visible.
Either way, you'll be able to get your car looking like new again in no time! We hope you like the list that GoodCar has put together for you on dealing with car scratches. If you have any other suggestions, we'd love to hear them!