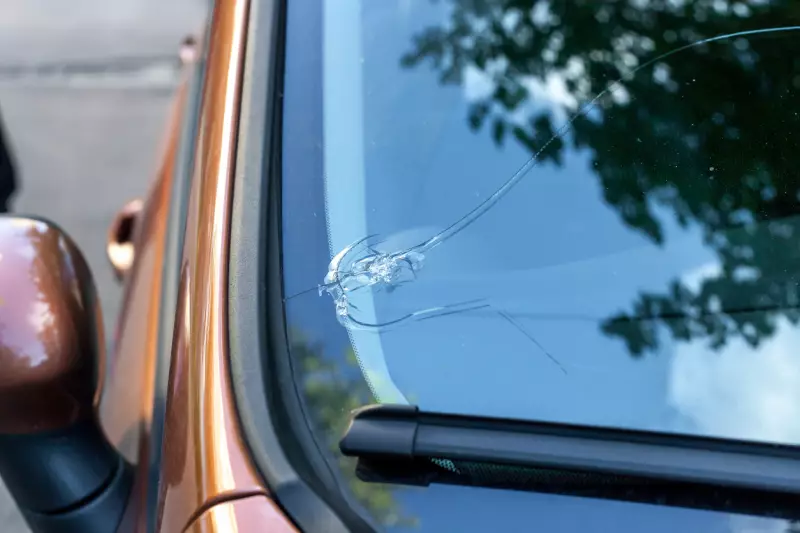 A lot of people have asked us: can you fix a windshield crack? For those of us who prefer doing the work ourselves, GoodCar wants to explain what causes cracks in windshields and how to identify the different types of damage. We'll also discuss some simple techniques that you can use to repair cracked windshields and even prevent them from growing worse.
Overview of Windshield Damage
Your windshield is an important part of your car. It protects you from the elements and provides a clear view of the road ahead. Unfortunately, windshields can get damaged, and when they do, it's important to fix them as soon as possible to avoid further damage. Most people also don't think about how dangerous a cracked windshield is.
There are two main types of windshield damage: cracks and chips. Cracks can be either short or long and may run vertically, horizontally, or in a spiderweb pattern. Chips are small breaks in the glass that usually involve only one or two pieces of glass.
Windshield damage can occur for various reasons, including rocks or other debris hitting the glass, extreme temperature changes, and even improper installation. No matter how it occurs, though, it's important to get it fixed as soon as possible before it gets worse.
If you have a crack in your windshield, the best thing to do is bring it to a professional as soon as possible so they can fix it before it gets worse. If you have a chip in your windshield, you may be able to repair it yourself with a special kit; however, if the chip is bigger than a quarter or if it's in your line of sight, you'll need to have it professionally repaired.
Can you drive with a cracked windshield? Technically, yes, but driving with a cracked windshield is dangerous. No matter how big or small the damage is, don't ignore it! It's always the smartest choice to immediately fix windshield cracks and chipped windshields.
What Causes a Windshield to Crack?
Many different things can cause a windshield to crack, and it is important to know what some of the most common causes are so you can take steps to avoid them. One of the most common causes of windshield cracks is flying debris, such as rocks or pieces of hail. This can happen when you are driving on the highway, and a rock hits your windshield from the vehicle in front of you, or when a severe storm produces hail that hits your windshield.
Another common cause of windshield cracks is sudden temperature changes. If your windshield is exposed to extremely cold temperatures and then heated up quickly (for example, by turning on your defroster), the change in temperature can cause the glass to crack. Thermal stress cracks can also be caused by prolonged exposure to direct sunlight, which can heat up the glass and cause it to expand and then contract too quickly when cooled down.
If you have a cracked windshield, it is important to get it fixed as soon as possible so that it does not spread and worsen. There are many ways to fix a cracked windshield, but epoxy resin is one of the best and most effective methods. Epoxy resin is a strong adhesive that will bond the cracked glass together and prevent it from spreading further.
How to Spot a Cracked Windshield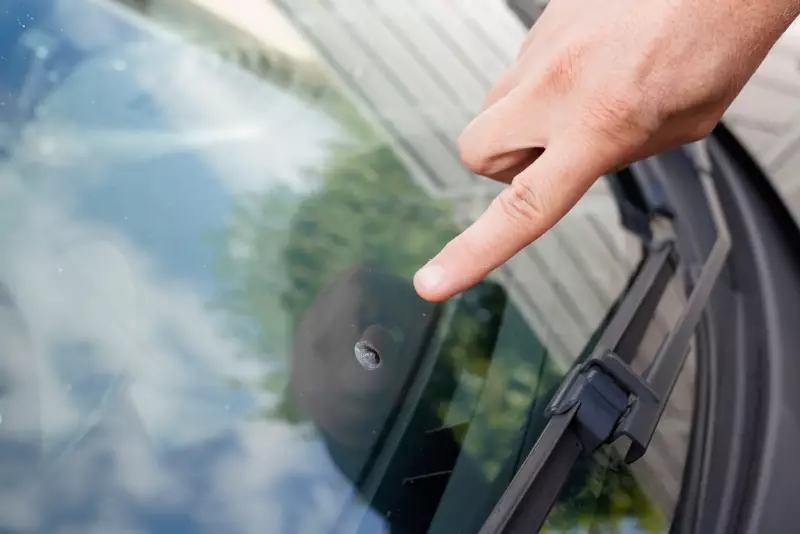 If you have a crack in your windshield, it's important to take care of it immediately. Here are a few things to look for to spot a cracked windshield:
A small chip or crack in the glass
A line or spider webbing across the windshield
A large crack that goes from one side of the windshield to the other
If you see any of these signs, it's time to get your windshield fixed. Ignoring a crack in your windshield can lead to further damage and an expensive repair bill.
How to Stop a Windshield Crack From Spreading
If your windshield is cracked, it's important to take action immediately to prevent the damage from spreading. Here are a few steps you can take to fix a cracked windshield:
If the crack is small, you can use a DIY windshield repair kit to fix it yourself. These kits have all the necessary materials and instructions for a quick and easy repair.
If the crack is too big to be fixed with a DIY kit, you'll need to take your car to a professional for repairs. They'll be able to properly seal the crack so it doesn't spread further.
In some cases, a cracked windshield may need to be completely replaced. Usually, this is only necessary if the damage is severe or if the crack has spread across a large area of the windshield.
Taking care of a cracked windshield right away will help keep your car in good condition and prevent further damage from occurring. By following these simple steps, you can fix your cracked windshield and stop it from spreading.
Benefits of Fixing a Cracked Windshield
There are many benefits of fixing a cracked windshield. First, it can help improve your visibility while driving. Cracks can block your view and make it difficult to see the road ahead. By fixing the crack, you can ensure that you have a clear view of the road ahead.
Second, repairing a crack can help prevent the crack from spreading. Cracks tend to spread over time, so by repairing the crack early, you can prevent it from getting worse. This can save you money in the long run, as replacing a windshield is much more expensive than repairing a small crack.
Third, fixing a windshield can help improve the appearance of your car. Cracks can be unsightly and make your car look old and damaged. By repairing the crack, you improve the visual appearance of your car.
Preventative Measures Against Further Cracking
Taking preventative measures against further cracking is crucial to keeping your windshield intact. Here are a few tips:
Avoid driving on rough roads or in extreme weather conditions.
Inspect your windshield regularly for any signs of wear and tear.
If you do get a crack in your windshield, repair it as soon as possible.
Cost Considerations for Repair & Replacement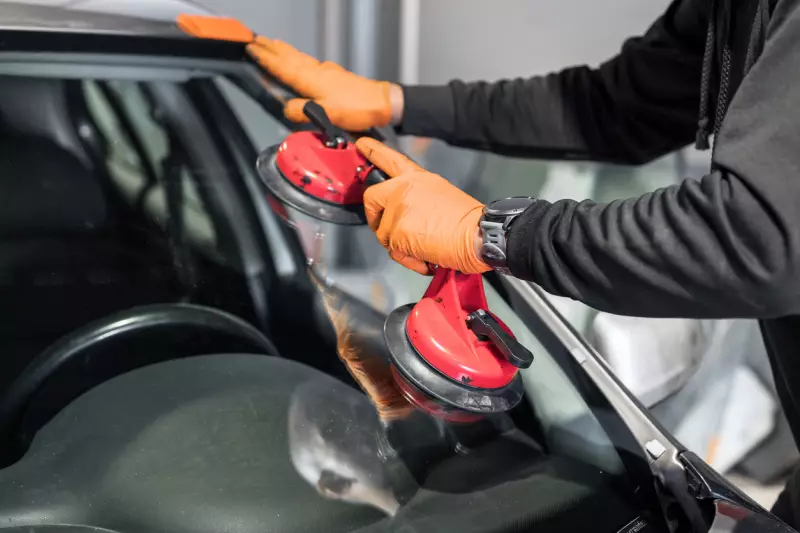 There are a few cost considerations to keep in mind when repairing or replacing a cracked windshield. The size and severity of the crack will play a big role in determining the final cost. If the crack is small and only extends a few inches, then a repair is likely to be more affordable than if the crack spans the entire windshield.
The type of repair or replacement also affects cost. For example, if you need to replace the entire windshield, that will be more expensive than just fixing a small crack. Replacing just the outer layer of glass (the laminate) is usually less expensive than replacing the entire windshield.
Finally, labor costs can vary depending on who you hire to do the job. If you have comprehensive insurance, your insurance company may have a preferred vendor list that can offer discounted rates. Otherwise, it's always best to get multiple quotes before hiring someone to do the work. It is also extremely important to check the windshield after the work is completed.
Now You Have A Clearer View
Fixing a cracked windshield is an intimidating task, but with a few simple steps, you can stop the crack from spreading. By cleaning and scraping away old adhesive, using glass sealant or resin to fill the crack, painting it with curing strips, and polishing the area affected by the crack afterward, your windshield can be reliable once more. So, if you notice any cracks in your windshield, no matter how small they are, Goodcar wants to make sure you don't take chances; fix them quickly before it becomes a worse problem!