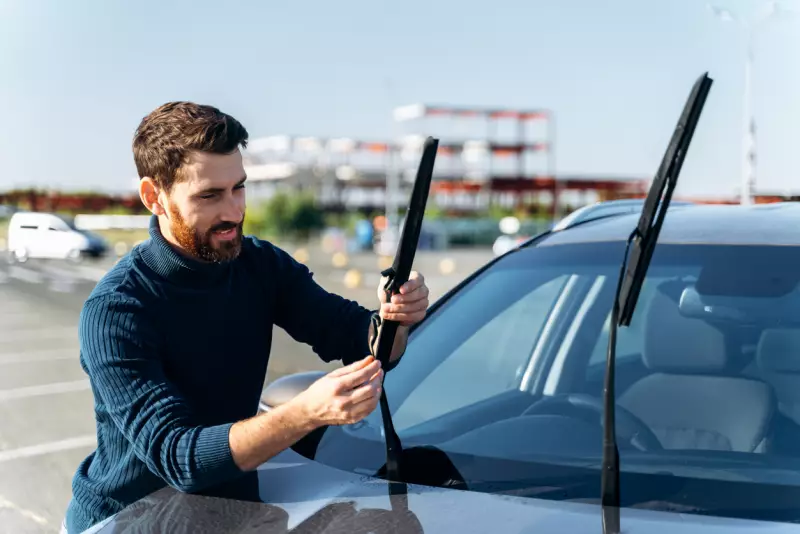 Windshield wipers are one of the most important tools on your vehicle and one of the most commonly neglected items as well. If you don't know how to change windshield wipers, you'll end up driving in the rain with loads of streaks on the windshield, trying to guess what way you're driving. Driving shouldn't feel like a challenge, which is why you should replace the wipers on your vehicle at least once every 12 months. There are a few steps involved with the process, though, and you'll have to take the time to learn how to do them properly.
How to Identify What Wipers You Need
There are two ways to determine which wipers you need. Either you can look up the information, or you can manually check. You can look up the information for your specific make, model, and year of the vehicle in the owner's manual, on the internet, or by talking with an associate at an auto parts store. To manually check which wipers you need, look closely at the currently installed wipers to see what size they are. Check both the left and right wipers because often they are two different sizes. Make a note of the sizes you need for your vehicle.
Popular Wiper Blade Attachment Types
J-Hook - The end is shaped like a "J" designed to slot into position around a bar lock.
Bayonet - Straight and flat with an indent somewhere near the end.
Side Pin - Has a visible set of pins coming off the side of the attachment end.
Along with the size of your wipers, you also need to know which attachment type they use. The most common is a J-hook that has an end shaped like a J that slots into place before clipping somehow. Side pin and bayonet-style attachments are the next most common. The side pin has a visible pin that locks in place, while the bayonet looks like a straight bar with an indent.
The best way to verify the attachment type is to bring the old blades with you and match them and to look the information up or talk with a parts specialist at the store. Make sure you get the proper attachment type because having the right size and the wrong attachment type isn't going to work.
Consider Getting Multi-Attachment Wiper Blades
If you aren't sure which attachment type your wiper blades use, but you have determined the size, you can still purchase replacement blades at your local auto store. Get a set of multi-attachment blades for your vehicle. These blades come with different attachment types you can install on them.
Once you have your old wiper blades off, you can look at the mechanism used and install the same one on your new blades before installing them. This is handy if you aren't sure which type you need and you need to make a purchase at the store without having the old blades with you.
How to Remove Windshield Wipers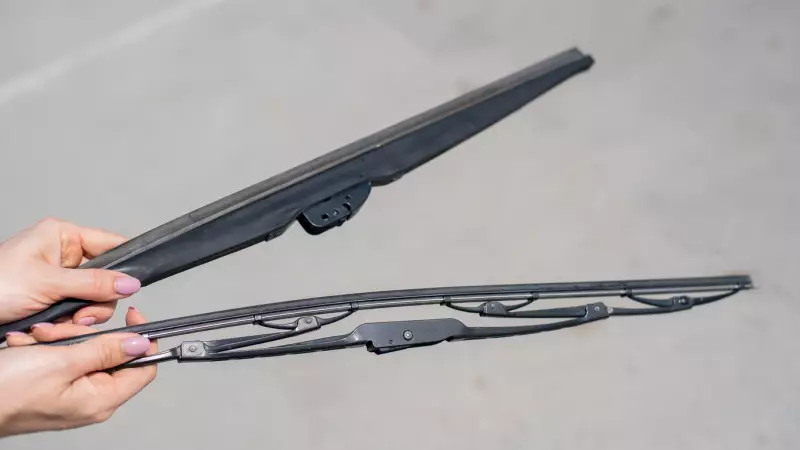 Bring a few old shirts, washcloths, or anything soft to put between the wiper arm end and your windshield when the blade is removed. You should remove your old wiper blades once you reach the store where you'll purchase their replacements.
Knowing how to take off windshield wipers is an important skill that will ensure you can match up your blades at the store and ensure you can replace worn blades. Fortunately, the process is simple. If you have J-hook-style blades, you slide the wiper down toward the base of the wiper arm, and it will pop off. If it's a different attachment style, you'll have to look for a tab or release to press to get the blade to disengage. Once you can remove the blade, you'll know how to take windshield wipers off your vehicle, and you'll have that skill forever.
Once the wiper blade releases from the arm, set your cloth between the windshield and the end of the wiper arm to protect the glass. Now you're ready to get replacement blades and complete the process. Once you're done, you'll understand how to replace windshield wipers effectively, and you can swap them whenever you need to.
How to Install Windshield Wipers
Once you've identified and obtained the replacement blades you need and you've removed the old ones, it's time to learn how to put on windshield wipers. Fortunately, this is the easiest part of the process. If you know how to take them off, you should know how to put them on.
If you press down on a release, you'll press the wipers into that locking mechanism, the release unlatched, and they will snap into place. If you were able to slide out J-hook style blades, you would slide the new ones in using the opposite direction of movement. Realizing how to put windshield wipers on is as simple as remembering how you took them off and doing the opposite. You'll be amazed by how simple the process feels to you if you do the removal yourself.
Once your new blades click into position, it's time to test them to see if you performed the task properly. Start your vehicle and put the wipers on the lowest speed setting. Verify the new blades rub smoothly along the windshield and that they don't fall off or scrape improperly. If they aren't working effectively, double-check they are installed properly. Always test your wiper blades before you drive away, or one could fall off and get lost as you drive down the road.
Selecting From Different Wiper Blade Types
There are three main wiper blade types sold today. Conventional, hybrid, and flat.
Conventional Blades - Most arched, loud but deliver the best cleaning
Hybrid Blades - Slightly Arched - quieter than conventional, louder than flat, deliver medium clean
Flat Blades - Minimalist design, quiet, and don't block the view. Worst cleaning performance
Flat blades are the most modern, have a minimalist look, and deliver decent tension with less wind noise. Conventional blades have an arched design and offer the best wiping performance but block more of your view. Hybrid wiper blades are slightly arched to deliver some of the conventional performance without creating much wind noise or blocking your view.
Each type will work fine for your vehicle, so you'll have to choose your replacements based on your personal preference. Once you know how to put windshield wipers on, you can easily swap blades whenever you like. It's a good idea to keep a spare set in your vehicle so they're always ready to go, but even if you don't, you can easily purchase replacements at gas stations, auto parts stores, and many big box stores today.
Keep Up to Date with Car Maintenance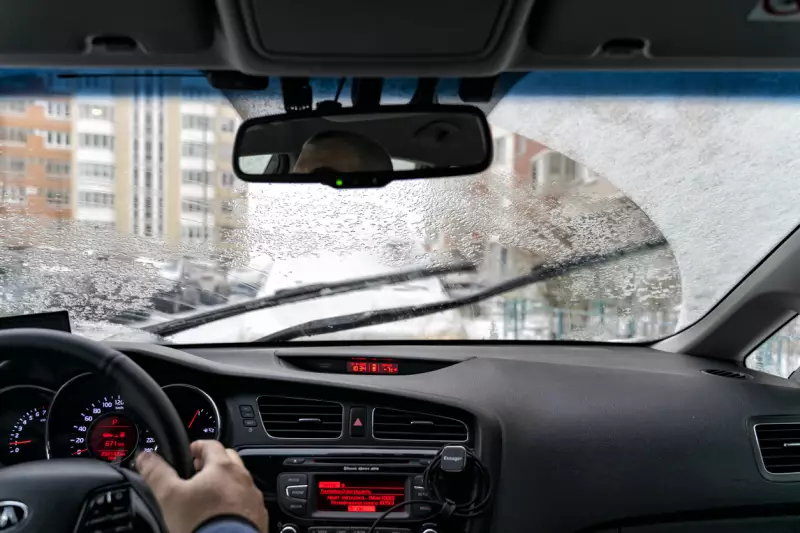 Regularly replacing worn wiper blades is an important maintenance task you should complete to keep your vehicle in good operational shape. Replacing the wiper blades is just one of the many maintenance tasks you should stay on top of to keep your vehicle running properly. Also, top up the wiper fluid when you replace your wiper blades to be sure that you don't run out. Try to look for signs that a vehicle is properly maintained when you go to purchase one to ensure you're getting a good reliable model.
Learn how to check the oil condition, brake health, coolant levels, and more, along with little things like the wiper blades, to see how the old owner took care of things. When purchasing a used vehicle, you should also read through a full vehicle history report to learn exactly what has happened to the vehicle over its lifespan. That way, you get a car you can trust and enjoy from the start!