Driving with low tire pressure can lead to accidents, tire damage, and other issues. It's helpful to maintain proper tire pressure levels to avoid all these common problems, but that requires regular maintenance. Knowing when your tire pressure is too low is important. You should also know how to fix low-pressure levels, though.
The Dangers of Driving with Low Tire Pressure
If you drive on tires that aren't inflated enough, you increase your chances of getting a flat and blowing out the tire entirely. You can also create flat spots or uneven wear on your tires and cause them to age prematurely. When driving with extremely low-pressure levels, you'll also likely do damage to the wheels of your car. Between all these different issues, there are many possible times when you could damage your vehicle or when you could put yourself in danger by driving with low tire pressure levels.
What Tire Pressure is Too Low?
When you own a vehicle, you must understand when tire pressure levels are too low. Without knowing a specific number, you'll have no idea whether your tires are dangerous to use or not. The general rule is 20 PSI or lower. When driving with 20 PSI or lower, your tires will take significant damage. If you drive with tires above 20 PSI, they will likely be okay for short distances. This is because, at 20 PSI or below, you have flat spots on your tires while driving.
It's best to maintain your tire pressure at between 32 and 35 PSI. These are optimal pressure levels, and if your tire is maintained at these levels, you can drive with confidence and with few issues.
How to Check If Your Tire Pressure is Low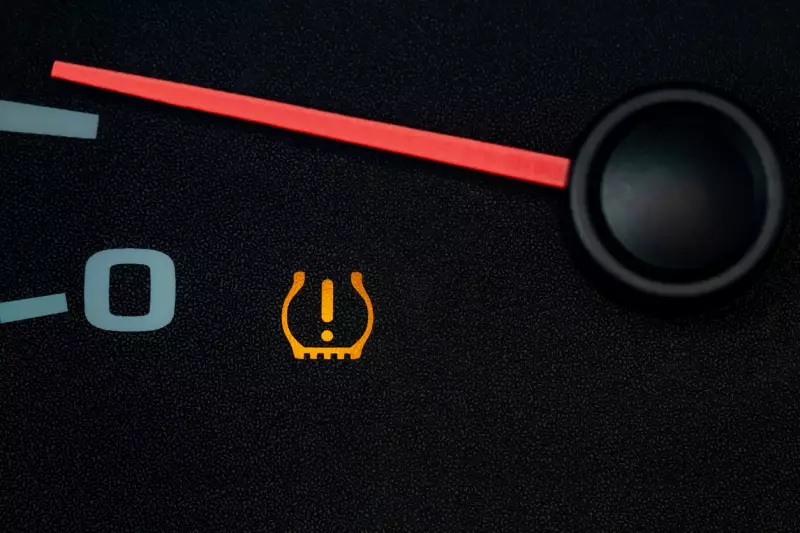 Most modern vehicles are equipped with a tire pressure monitoring system complete with sensors at each of the wheels. These systems give you real-time pressure readings and illuminate a warning light when pressure levels drop too low. Use the sensor readings to help you determine when tire pressure is good or not. Don't rely on only the built-in sensors, though. Invest in a simple tire pressure gauge and check the pressure of your tires by hand periodically to ensure your gauges are working properly. To use a manual gauge, remove the cover over your tire's valve stem, and press the head of your gauge over top of the stem. You may have to turn on the gauge if it's digital, but you should get an accurate pressure reading as soon as you press the gauge in position. Make sure it's in PSI for a reading you can use.
How to Properly Inflate Your Tires
It's essential you know how to fix low tire pressure. If you don't know how to inflate your tires properly, you will be stuck in a dangerous driving situation. If you do not own a compressor, you can bring your vehicle to a gas station to quickly add air when it is low. Choose a pressure level between 32 and 35 PSI when adding air, and inflate each tire until it is in that healthy pressure range.
How Long Can You Drive with Low Tire Pressure?
Many different people want to know, "Can I drive with low tire pressure?" You can, but only sometimes. You can operate your vehicle with low-pressure levels, but only when they aren't extremely low. Whenever your tire pressure falls below 30 PSI, you should raise the pressure up as soon as you can. If you must drive for a time before inflating your tire, you can safely drive for about 50 miles without doing much damage to your tire if it's above 25 PSI.
If your tire falls below 25 PSI, you should try to limit your drives to short trips, and you should add air to your tire as soon as possible. If your tire falls below 20 PSI, you should avoid driving on it as much as possible. If you need to travel short distances for air, you can, but only at slow speeds. If you travel too fast, you could do serious damage to your car wheels.
Why Weather Can Lead to Driving On Low Tire Pressure
There are a number of factors that can lead to low tire pressures, but one of the most common, other than a puncture hole, is low temperatures. Under normal circumstances, your tire loses about 1 PSI for every 10 degrees, the temperature drops. This is because cold air takes up less volume than warm air. During the winter months, your tire pressure levels will drop substantially. You should add additional air to your tires to keep them at a healthy level when the temperatures are low. When temperatures rise again, you should remove a bit of air from your tires to keep them from having a pressure level that's too high.
Used Vehicles Should Have Well Maintained Tires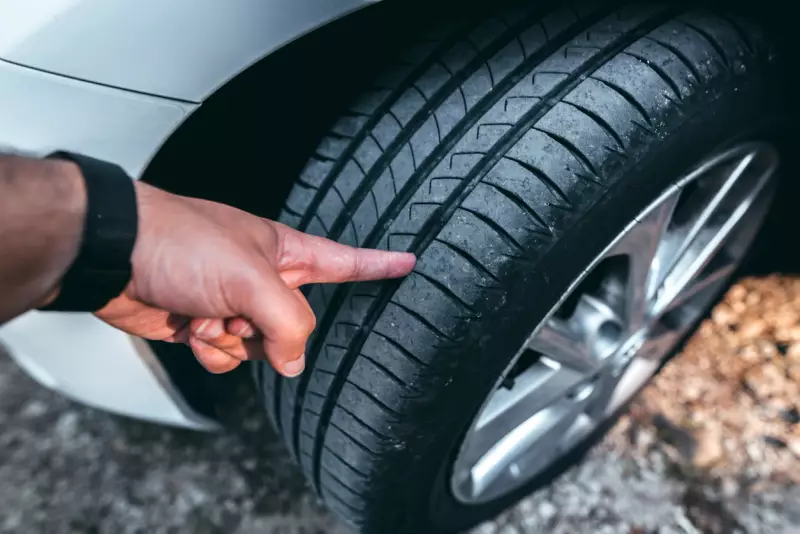 While checking used vehicles, you should always evaluate the condition of the tires. Look for uneven wear and check the tire pressure levels carefully. Bring a pressure gauge with you in your pocket to check the levels yourself. Maintaining proper tire pressure levels is an essential maintenance task, and a car owner that can't manage that is likely neglecting other maintenance tasks as well.
Along with looking at tire pressure levels and tread wear patterns and checking other common maintenance items like the oil quality, you should get a car history report to learn how the vehicle has been cared for. A good report will explain how the owner has managed the car and whether it's been in any accidents or not. This information will help you get a vehicle that's of better quality overall. Be careful to maintain proper pressure levels in all the tires of your vehicle, and you'll keep your vehicle safer and more reliable as a result.