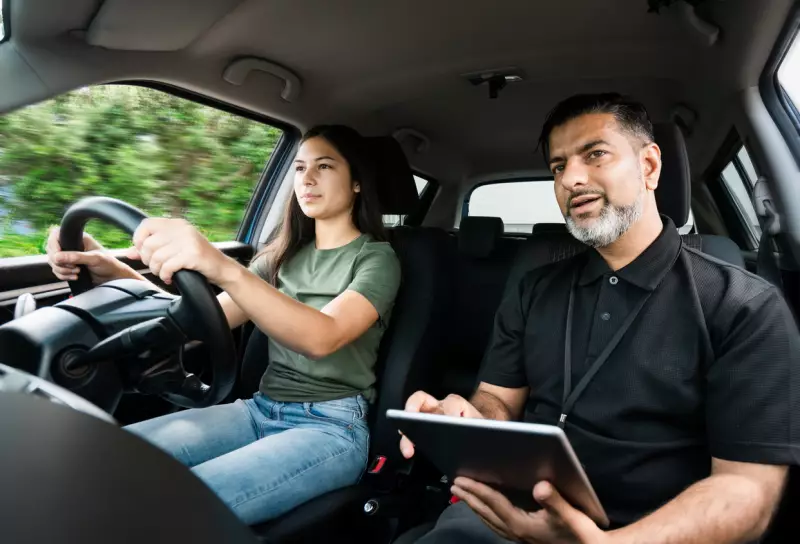 So you want to learn how to pass your driver's test and be a safe, knowledgeable driver. How to pass a driving test is often overthought, making it more difficult. Luckily, we can help! Here are some must-read tips for driving tests that might help you out from your friends at GoodCar!
Learn More About the Driving Test
Oftentimes, people don't even know what to know for a driving test or what to expect on a driving test. Thankfully, we were once in your shoes and have some easy tips on how to prepare for a driving test. The driving test comprises two parts: the written exam and the behind-the-wheel driving test.
To pass the written exam, you'll need to study your state's driver's manual and take a practice test. The questions on the actual exam will cover topics such as road signs, traffic laws, and safe driving techniques.
As for the behind-the-wheel driving test, you'll be asked to demonstrate your skills by performing various maneuvers, such as parallel parking and U-turns. The examiner will also watch to see if you obey traffic laws and signals, maintain proper vehicle control, and use proper turning techniques.
If you're feeling nervous about taking the driving test, here's what to know for driving tests that may help ease your anxiety. First, ensure you've studied properly and know all the material in the driver's manual. Second, get plenty of practice behind the wheel with a friend or family member with a valid driver's license. And finally, try to relax and remain calm on the day of the test - if you make any mistakes, don't beat yourself up over it. Everyone makes mistakes when they're learning how to drive!
Understand The Different Types of Driver's License Examinations and The Qualifications They Test
There are two types of driver's license examinations: the written test and the road test. The written test is comprised of questions about traffic laws and signs. It is essential to study for this exam, as it will determine whether or not you can get your driver's license. The road test is an actual driving test in which you will be tested on your ability to control the car and follow traffic laws. You must pass both the written and road tests in order to receive your driver's license.
Learn More About Parking Obstructions and Their Punishment
If you live in or near a city, you know the headaches of finding a good parking spot. And, if you're lucky enough to find one, you still have to worry about getting ticketed or towed. But what are the most common parking obstructions? And what are the consequences of leaving your car where it shouldn't be?
The most common parking obstructions are fire hydrants, handicap spots, and loading zones. If you park in any of these areas, you risk getting a ticket or being towed. The consequences for illegally parking in these areas vary depending on the city and state, but they can be expensive. In some cities, you could be fined up to $500 for parking in a fire lane. And if you're parked in a handicapped spot without a permit, you could be fined up to $1000.
So next time you're looking for a place to park, check for signs indicating where you can and cannot park. And if you're unsure, it's always better to err on caution and find another spot.
Why Understanding When You Have to Stop Is Important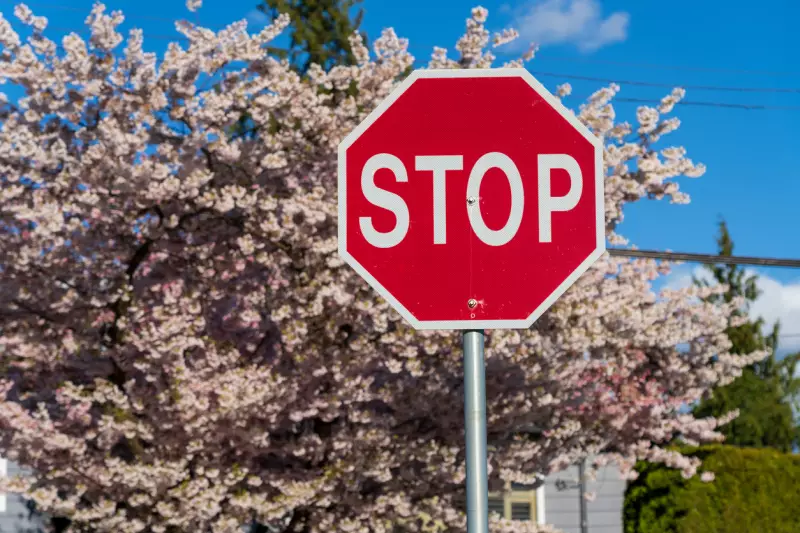 If you are taking your driving test, it is essential to understand when to stop. This will help you pass your driving test and avoid accidents.
There are three main reasons why understanding when you need to stop is important:
To Avoid Potential Accidents
If you don't know when to stop, you could cause an accident. This is because you might not be able to stop in time if something unexpected happens. For example, if a child runs into the road, you need to be able to stop quickly to avoid hitting them.
To Avoid Breaking the Law
Many laws state when you need to stop your vehicle. For example, at a red light or stop sign. If you don't know when to stop, you could be breaking the law, resulting in adding points to your driver license or even a fine.
To Show That You Are a Responsible Driver
Understanding when to stop shows that you are a responsible driver. This is important as it is one of the main things the driving examiner will look for during your test. If they think that you are not responsible, they will fail you.
Learning And Understanding Street Signs and Why They Are Important
It is vital to learn and understand street signs for several reasons:
They help you know where you are and how to get where you want to go.
They provide critical information about the rules of the road and what to expect from other drivers.
Understanding street signs can help you avoid accidents and traffic tickets.
Here are some tips for how to study for the driver's test:
Pay attention when you are driving. Road signs are usually placed strategically so drivers will see them. If you are not paying attention, you may miss important information that could help you avoid an accident or getting lost.
Take a driver's education class. Often, these classes will include a section on street signs and their meanings. This is a great way to learn about the different types of signs and what they mean before taking your driving test.
Read the manual for your state's DMV. Each state has different rules regarding road signage, and the manual will explain what each type of sign means in your state so that you can be prepared for your driving test.
Study sample questions about street signs before taking your test. Many DMV websites have sample questions that will test your knowledge of road signage.
By studying these questions, you can be sure that you understand the meaning of all the different types of signs before taking your test.
Do Driver's Education Classes Make Passing the Test Easier?
Most people think that driver's education classes make passing the test much more manageable. However, this is not always the case. While the class offers many tips for passing your driving test, many students who take driver's ed find that they still must study hard to pass their driving test. The best way to ensure that you pass your test is to practice as much as possible and be familiar with the material covered on the test.
Now you have a much better idea of how to pass driver's tests! At GoodCar, we know how important and liberating it is to get your driver's license, which is why each and every one of us is pulling for you