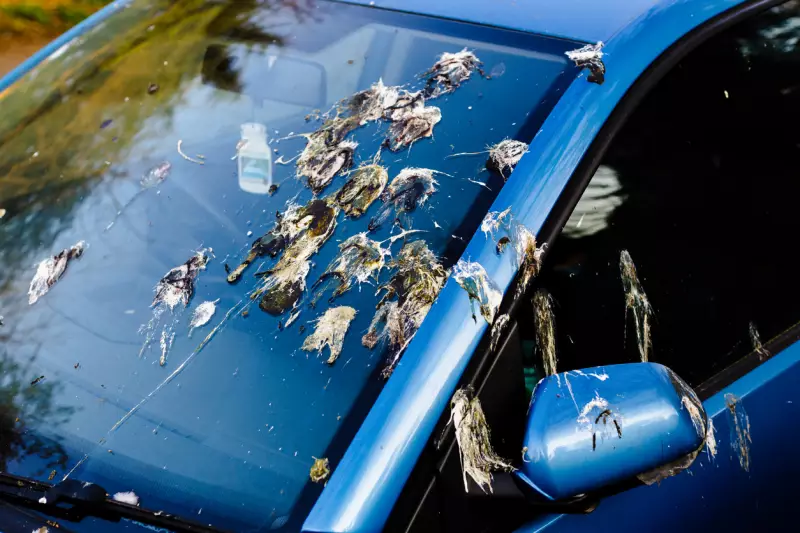 Bird poop is a part of daily life as a car driver, but it can be bothersome to deal with, and if left on your vehicle for long enough, it could damage the paint finish on your car. That's why it's important to understand how to remove bird poop stains from your car effectively. Once you know how to keep your car clean while on the go, you will understand how to handle any bird poop stain on your car whenever it shows up.
The Simplest Ways to Remove Bird Poop on a Car
If you keep a microfiber cloth in your car, you can simply wipe away a wet bird poop stain on your car the moment it appears. If you clean the poop away before it dries, you can wipe it with a clean cloth, and that's all you have to do. This is the best way to clean your car, but it's a method that won't work if the poop has time to dry up.
If you notice dry bird poop, but it doesn't look very thick and looks a bit faded, it should be simple to clean. To clean it up, you can hit it with a car-safe cleaning solution and gently wipe it away using a microfiber cloth. You could also wipe it away using a cloth and club soda. Some people keep a detailing solution in a spray bottle handy for cleaning tasks like this. Consider doing this to keep your car looking fresh while on the go.
Why Bird Poop is Damaging to Paint
Bird poop on a car isn't just gross looking; it's also harmful. Bird poop is slightly acidic, which means it can eat through clear coat protectants and paint when allowed to sit on the surface of your vehicle for long enough. If a bird poops on your car and you let it sit there, your paint will eventually be exposed and may even suffer from wear that leaves behind faded or missing paint over time. That's a serious problem that can lead to premature wear and a spotty finish on your vehicle. If you have bird poop on your vehicle regularly, you should take steps to remove it as soon as possible to prevent it from becoming a serious issue.
Get Specialized Cleaning Wipes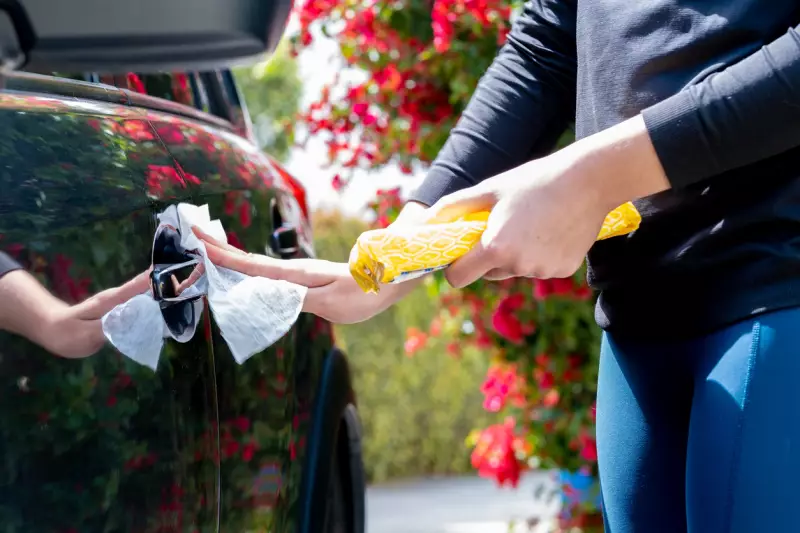 If you deal with a bird poop stain on your car regularly, you may want to add special wipes to help you handle it whenever the problem arises. Instead of carrying around cleaning clothes and a solution bottle, you can carry a small pack of car cleaning wipes instead. These wipes are soaked in a cleaning solution that's meant to work safely on a car's finish. When you have the wipes, you can quickly pull them out whenever you notice bird poop on the car and clean up the situation immediately without having to spend much time on the cleaning process. These wipes are the most convenient way to address quick stains, and you can keep them stocked up for all your light cleaning tasks.
Handling More Serious Stains
When you have a bird poop stain on your car that's thick and wrinkled, you will likely struggle a bit to get it fully clean. You may have to use more serious cleaners, such as WD-40, to break down the stain effectively. If you use something like WD-40 on your car's finish, be careful to spray it on a rag and only wipe it on the bird poop. Avoid wiping it on the surface of your car's paint, or you could damage its finish. You can also make a paste using baking soda and water and gently scour away bird poop using a rag and this paste. Whatever cleaning method you choose, be careful to apply light pressure and only clean a single stain first to see if your method works without damaging your vehicle.
How to Repair Damage from Bird Poop
Bird poop contains uric acid and other harmful compounds. This acidic substance can wear away your paint finish and leave your car vulnerable to future damage. Once you clean away old bird poop, you can further protect your vehicle by cleaning the spot with a detailing spray and finishing the area with high-quality car polish. When you do that, you'll add a new protective coating to the surface that helps prevent future damage. Even if the bird poop compromised the original clearcoat, your car polish would help restore some of that protection so your paint isn't damaged.
Preventing Bird Poop Stains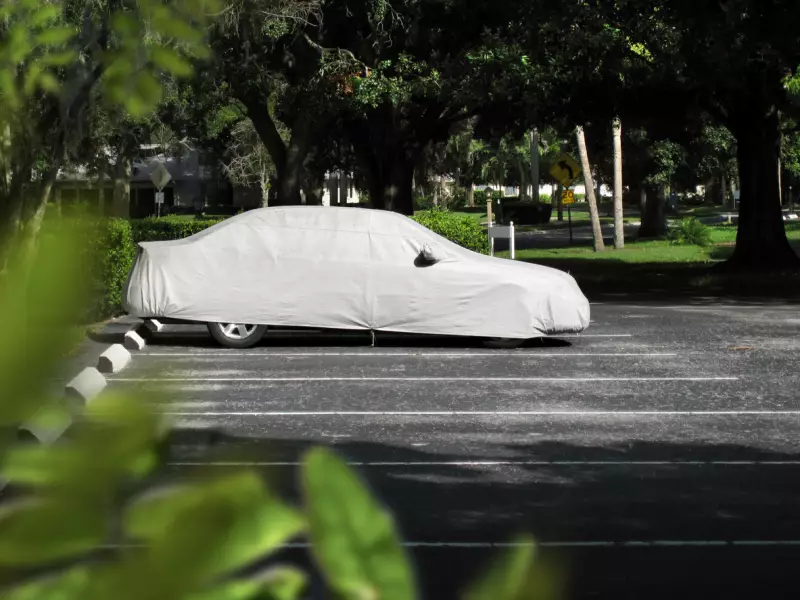 There are a few things you can do to keep bird poop from being as much of an issue for your vehicle. The first option is to park in a garage or cover your car with a cover to keep bird poop and other contaminants off when it's parked. If that isn't an option, you can also apply a protective polish to the surface of your vehicle. A good quality polish will make bird poop slide off more easily and keep it from getting to the underlying clear coat protective layer. You can also hang up CDs inside your vehicle to reflect light and hopefully scare away some birds. When you take steps to guard against bird poop before it ever lands on your car, you won't suffer as many issues with it over time.
While it might seem like a minor issue, knowing how to get a bird poop stain off a car can lead to serious paint damage and future problems. Because of simple issues like this, you should always look closely at a car you're considering purchasing for paint damage. A careful inspection and a look at a car history report will give you all the information you need to choose a vehicle that's going to work for you, and that isn't as likely to fall apart.