Most of us have allowed other people to drive our car on occasion. However, if that person gets into an accident, do you know what will happen? Will your insurance cover the damages or will theirs?
Automobile Insurance Follows the Car
Typically, car insurance follows the vehicle, not the person. So that means if someone else driving your car wrecks it, even if they weren't at fault, your insurance company will probably end up paying the bill. However, it depends on the situation. If the other driver is at fault, and a police report is filed, and depending on the state where you live, the other driver's insurance may pick up the tab.

However, if your insurance company does end up being responsible for the damages, it could raise your insurance rates by a lot in the future.
A few rules of thumb to use to figure out whether or not your insurance will kick in after someone else has an accident with your vehicle are:
If you allowed someone to drive your car (with or without you in it) and they caused an accident, your auto insurance policy should cover it.
If the other driver was at fault, their insurance coverage may end up covering the bills.

Your insurance premiums may still increase regardless of who caused the accident. If your insurance company pays for repairs, then you will be responsible.
Car insurance follows the car, not the driver
If the damage exceeds your
coverage amount
, the person who drove your car may call upon their insurance policy to pay the difference.
You do have the right to exclude drivers if you view them as a high risk. If you do that and then they drive your car and get into an accident, your insurance policy will not cover the damage.
If someone uses your car and
gets into an accident
, ultimately, you are responsible, and not only could your insurance company raise your rates, they might drop safe-driver discounts, and they could even cancel your policy.
What Your Insurance Covers
If someone borrows your car and gets into an accident, your insurance will help cover damages and even injuries. However, there are always exceptions to the rule.
Check with your insurance agent. In some states, even family members are not covered unless they are specifically added to your policy. Some insurers only cover a limited amount for someone other than yourself. Each state has laws regarding "at-fault" for car accidents. In some states, the at-fault party's insurance must cover damages. In other states, it doesn't matter who is at fault; the state says your insurance must pay for it. Contact your insurance agent and learn your state laws, as well as review your policy for specific details in your area.
In terms of insurance, it is treated just like you were driving. So, if someone crashes your car, your collision coverage would pay to have it fixed. If the person driving injured someone else or property, your liability coverage would kick in to help pay for those damages. Liability insurance covers other drivers that you injure or their property. You would still have to pay your deductible though.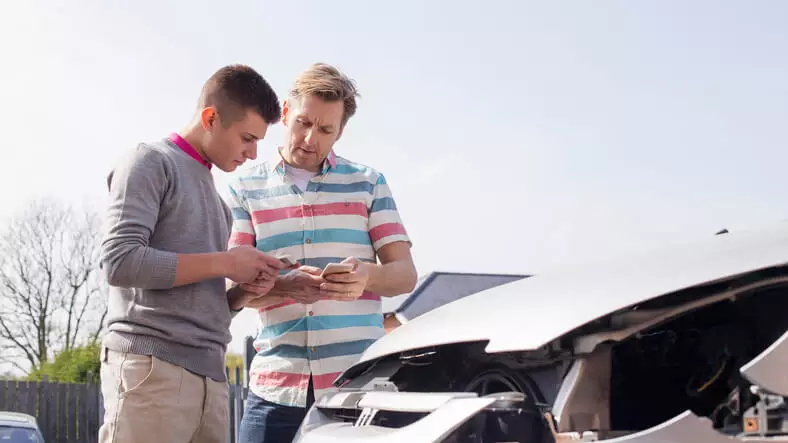 Permissive vs. Non-Permissive Use
Another issue that may factor in is permissive vs. non-permissive use. That simply means did you give permission for the person to use your car or not.
Permissive Use
According to experts, if you did give someone permission to drive your car, most insurance companies will cover the damages of an accident for anyone listed on your policy and anyone you permited to drive your vehicle. Some companies, however, provide only limited coverage to another driver.
Non-Permissive Use
If someone borrows your car without your express permission and gets into an accident, then you should not be held responsible for it. Typically, their own insurance will have to pay property damage and medical bills.
However, their insurance company may be seen as the "primary coverage," and if expenses exceed their policy limits, yours may be considered "secondary coverage" and have to cover a portion. In another example, if your friend took your car without your permission because they don't have their own vehicle and they have no insurance, then your insurance carrier would be expected to pay, and they would be the primary insurance carrier. If someone steals your car and crashes into another vehicle or other type of property, you may have to file a claim to cover your vehicle repairs. However, you would not be responsible for any personal injury expenses.
Family Ties
Typically, insurers require that all household members be listed as potential drivers on the policy to cover you and times when someone else drives your car. That means if your spouse or teenagers get into an accident with your car, everyone is covered, and the damages and medical expenses will be paid.
When Will Insurance Not Pay for a Car Accident When Someone Else Was Driving Your Car?
Along with someone who did not have permission to drive your car, there are other situations where your insurance company may refuse to pay. If a person listed as an excluded driver took the car and got into an accident, that is one. In this case your friend's insurance would be responsible.
Another situation is if the person driving was intoxicated, on drugs (driving while intoxicated -
DUI
), or did not have a valid driver's license. Either of those may also violate the terms of your policy, and your insurance agent may refuse to pay for anything. Things like DUIs go on the person's driving record making them a bad risk for insurance.
Another possible issue is when you teach your teenager to drive, and they do not yet have a driver's license. If they are still using a learner's permit and you have not added them to your policy, the insurance carrier could refuse to pay for any accidents. As the car owner, you would be responsible for any damages out of pocket and would have to file an accident claim. The insurance company would see your teen as a non-owner, just like another permissive driver. Along with the damages, you may also have to pay for a rental car while yours is being fixed.
Your Insurance Rates Will Increase
Regardless of how it happens, if your insurance company has to pay for an accident, even if you weren't involved and someone else was driving, your car insurance rates will most likely go up by a lot. Some owner's insurance policies offer accident forgiveness if you haven't had any other accidents, you might get by with just the one. You may also have to adjust your coverage limits and be sure to steer clear of auto accidents in the future.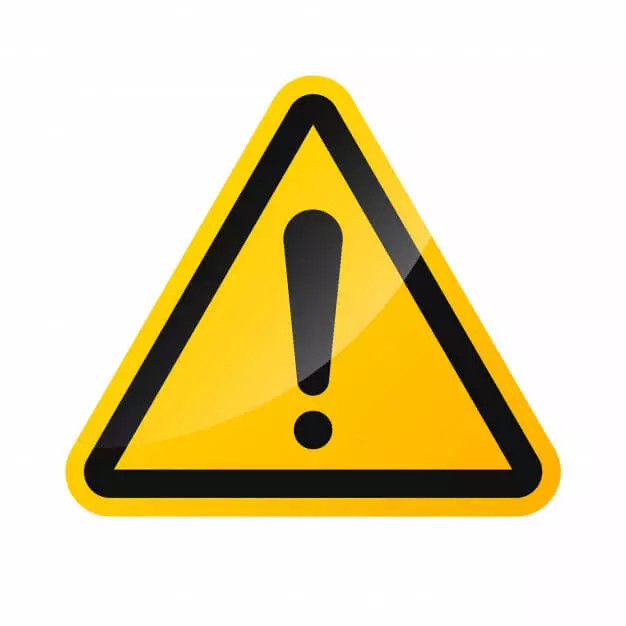 Unfortunately, you may have to shop around for insurance quotes and car insurance policies that offer deep discounts if your rates go up too much. In many cases you might need to hire a car accident attorney to help with the situation no matter who was driving. At the very least they may be able to offer you some free legal advice.