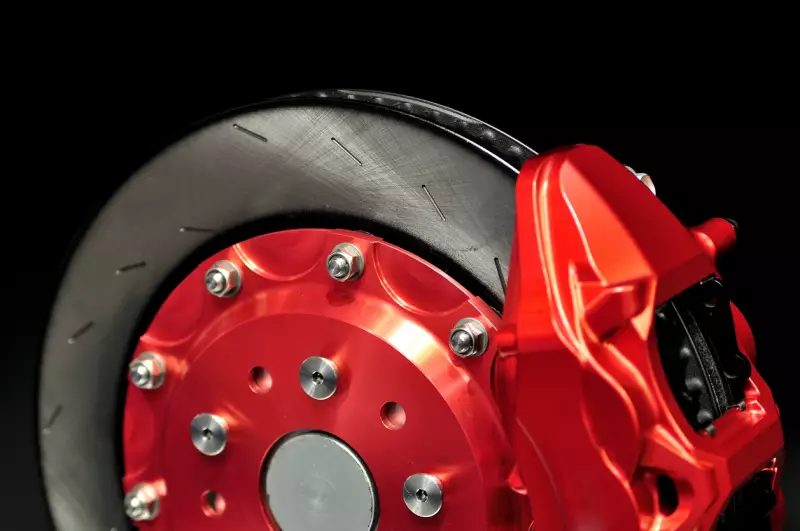 A brake caliper is an important part of most modern vehicle brake systems today, and if you don't know what a caliper is, you likely don't know how your vehicle is able to slow down. Most people know that brake pads aid in their stopping, but they don't know much more about how stopping power is generated. This information is important if you want to understand vehicle maintenance or even if you want to learn more about replacement parts for your vehicle. Learn how brake calipers work, what they look like, and what the differences are between standard and performance calipers, and you'll be a more effective vehicle owner.
What Are Calipers?
If you've ever heard of a wheel caliper or brake caliper and wondered what is a brake caliper, this section is for you. A brake caliper is a metal part frame-looking part with a liquid brake line attached to it. This metal part installs over top of your brake rotor and holds your brake pads in place. The caliper is the largest brake component on each of your wheels, and it's an essential component of a disc brake system. Most modern vehicles come with at least two brake calipers in front, and many have calipers at the front wheels and the back wheels both. Calipers are one of the most expensive parts of your brake system at each wheel and more difficult to replace than brake pads or rotors, but they are essential and must remain in good working order for you to stop.
What Do Brake Calipers Do?
Brake calipers create the clamping force that slows your vehicle when you want to stop. Calipers accomplish this by moving a piston in and out based on how much pressure you put on your brake pedal. Hydraulic fluid provides your stopping power, and it travels through a series of thin lines to all the brake calipers of your vehicle.
When everything is working properly, that fluid transports your brake pressure to your calipers so you can effectively slow your ride. It's an impressive system and a technology that appears on most vehicles today. If your car or truck has disc brakes, it relies on brake calipers to provide your stopping power and slow your vehicle.
Brake calipers move pistons that press on pads that rub against heavy metal discs called rotors that slow you down. Without functioning calipers, your brake pads would not press against your rotors, and you would not stop.
Get to Know the Parts of a Brake Caliper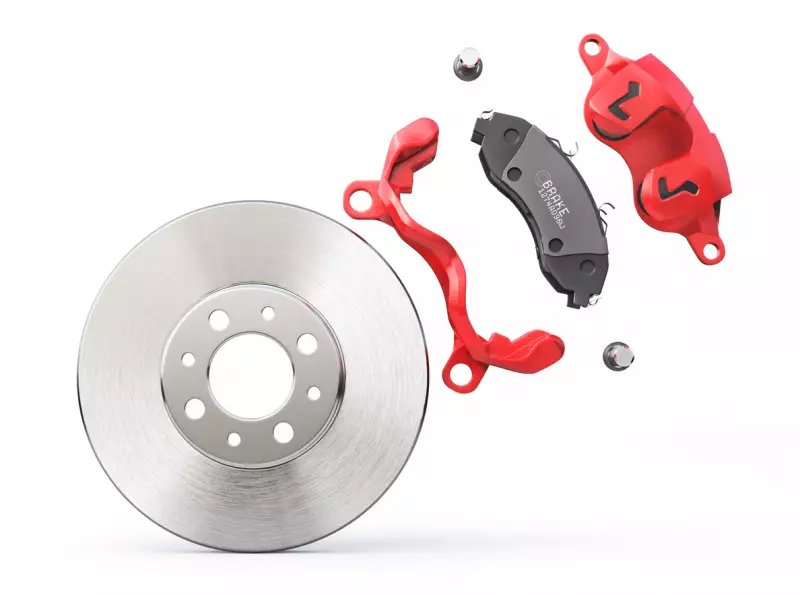 A modern brake caliper is made up of a rugged two-part frame called the caliper and many specialized components that work to move that frame back and forth. The frame is normally made of steel but can also be crafted from high-grade aluminum on some performance vehicles.
One-half of the caliper is mounted over the rotor that rotates with your vehicle axles. This frame section houses a pair of caliper slides and serves as the mounting point for your brake pads. The other part of the caliper floats on the end of those caliper slide pins that move in and out of your caliper's frame.
Each caliper features a brake fluid connection and a piston. To properly function, the caliper is full of brake fluid that increases and decreases pressure inside the sealed liquid system. That pressure builds up within the piston seal and presses the steel cylinder, known as the piston, outward toward the brake pads. That pressure presses the brake pads in at either side of the rotor and slows you.
Calipers have many seals to keep dust and debris away from the caliper slide pins and the piston, and those seals are heavily greased on the inside for additional protection and reliable lubrication. Each caliper has a bleeder screw mounted on its body as well. This special screw enables you to bleed out brake fluid to release built-up air from your brake lines, enabling you to brake more effectively.
All these different parts work together closely to create the stopping force you need to slow your vehicle.
How are Calipers on a Car Different Than on a Truck?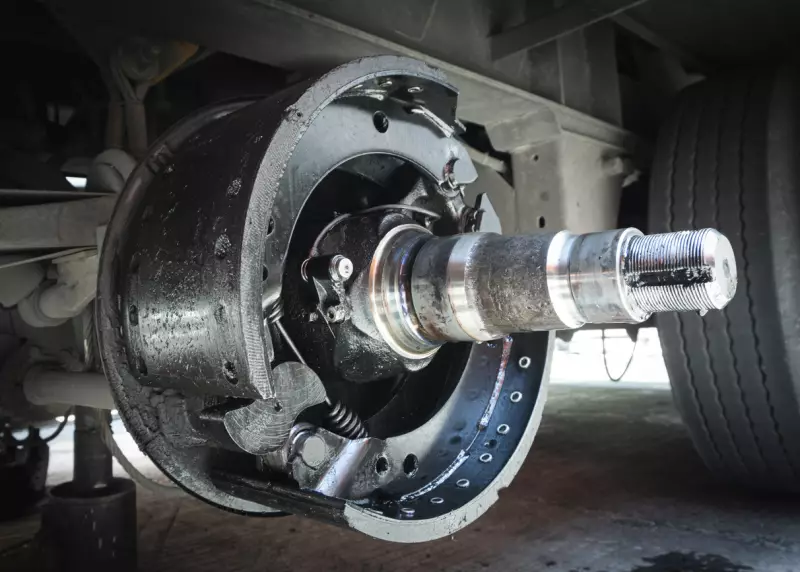 A car caliper is usually small and less sophisticated than what you would find on a truck. The only exception to this rule is a sports car. Anyway, more powerful and larger vehicles have more sophisticated calipers than small vehicles do. This is because more stopping power is needed to slow these powerful or heavy vehicles down.
If you're looking at a small car caliper, you'll see only a single piston that isn't very large in size. When looking at a truck or performance vehicle, you'll see larger pistons and often two or even four. Some exotic sports cars will have as many as eight pistons on a single caliper for maximum stopping power and even brake pressure distribution.
Many of the high-performance brake calipers are also formed from performance-grade aluminum rather than steel. Aluminum has a higher heat transfer rate, allowing accumulated heat to be released sooner than it would be on standard brake calipers. This is important because extreme temperatures cause brake pads to stop grabbing properly and will make your vehicle struggle to stop.
Test the Brake System Well Before Buying a Car
If you're looking at a used vehicle you want to purchase, be sure to test the braking performance before making a purchase. Step on the brakes hard and stop fast to see if there is any rattling, vibration, or odd behavior. Also, slow down on a long downhill if you can to see if the brakes stop functioning well. You want to brake many times to verify the vehicle's brake system is working well before you make a purchase. You can learn more about how the vehicle was maintained by getting a car history report and looking over the details.
Knowing what a caliper does will help you understand your brake system better and also troubleshoot your car if it stops stopping. It's just one more step toward behind a more effective vehicle owner, and it's good to have a basic understanding of most of the areas of your vehicle for that reason.