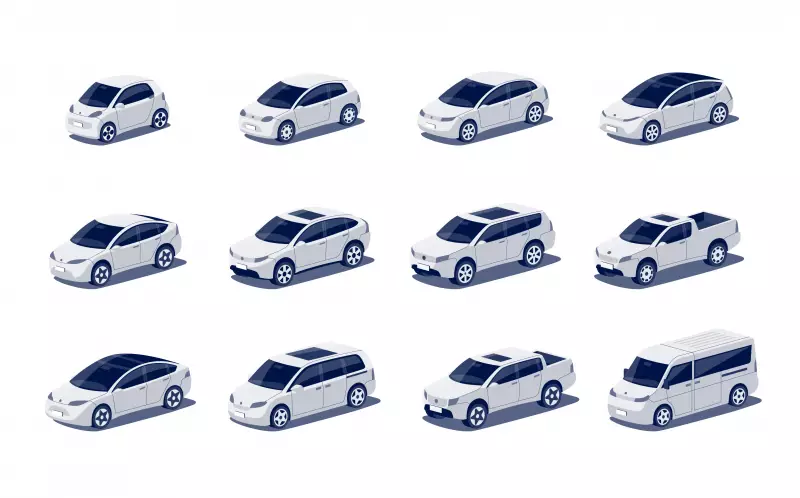 When it comes to buying a car, there's no one size fits all solution. Different car body types provide different levels of performance, aesthetics, and even utility that you'll need to consider when selecting the perfect ride for you. So today at GoodCar, we'll break down the various types of car body styles and explain what sets each apart. Whether you're looking for a sporty coupe or something more family-friendly, let's take a look at the major vehicle body styles available!
What Is the Body Style Of A Car?
Vehicle body styles, or vehicle body types, are the shapes of cars. There are many different kinds, but we'll go into the main ones. A body style of a car can affect a lot of things; how and where it can drive, the aesthetic of the car, and other important factors. So, asking what is car body style? Now you know!
Sedans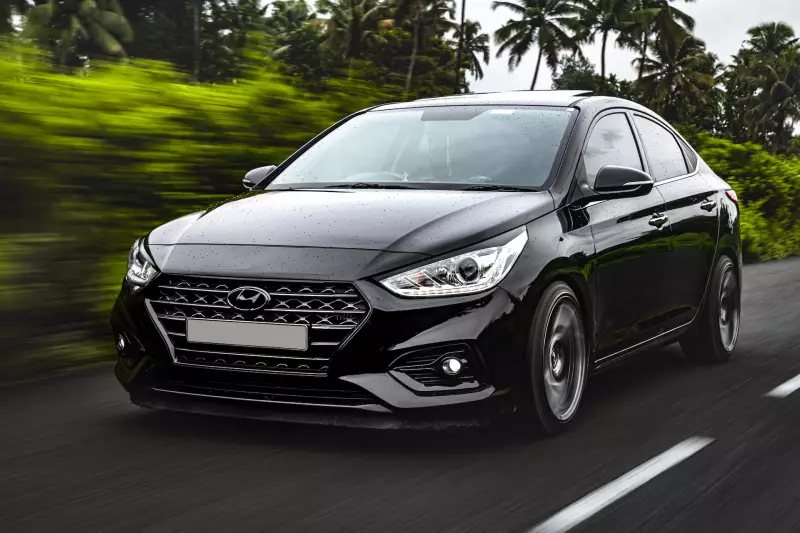 A sedan is a car with a compartment that provides seating for four or more people. The front and rear passengers sit on benches while the driver sits on a single seat in the middle. The term "sedan" comes from the Italian word "sedile," meaning "seat."
Sedans are typically smaller than SUVs and pickups and offer better fuel economy, and they're also easier to park and maneuver in tight spaces. However, sedans don't have as much cargo space as their larger counterparts.
A sedan is a great choice if you're looking for a comfortable, efficient ride for your daily commute. Some popular sedans include the Honda Civic, Toyota Camry, and Chevrolet Malibu.
Coupes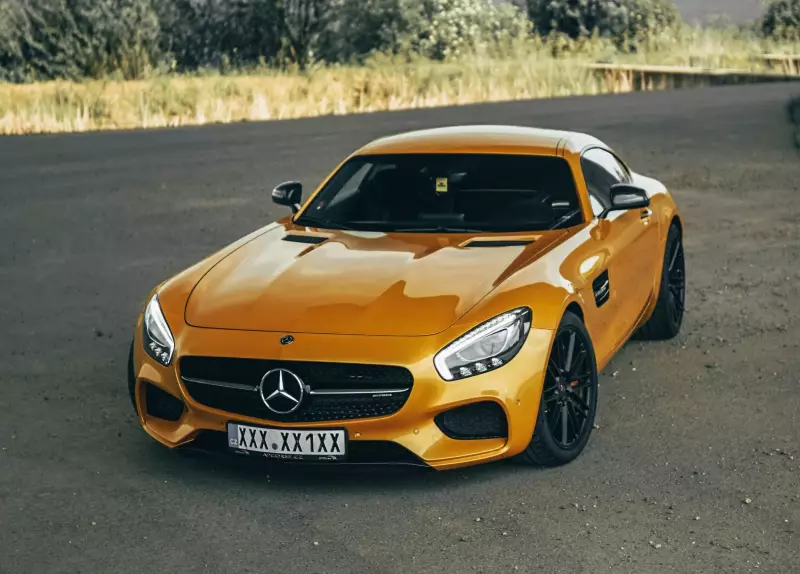 A coupe is a body style of car that typically features two doors and a fixed roof. Coupes are often sportier and more luxurious than other types of cars, and they are also smaller and more fuel-efficient. Many coupes have four seats, but some only have two, which can make them more intimate and fun to drive.
Convertibles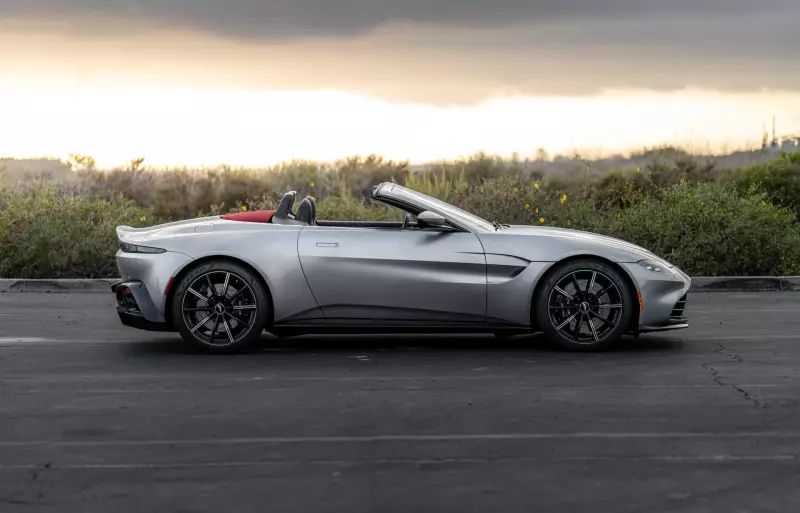 There are a few different car shapes, but one of the most popular is the convertible. Convertibles have a folding or detachable roof that allows for an open-air driving experience. Many convertibles also have a retractable hardtop for added security and protection from the elements. Convertibles are available in two- and four-door models and can seat anywhere from two to four passengers. Convertibles are great for sunny days and offer a unique driving experience, but they can be more expensive than other body styles and may not offer as much storage space.
Hatchbacks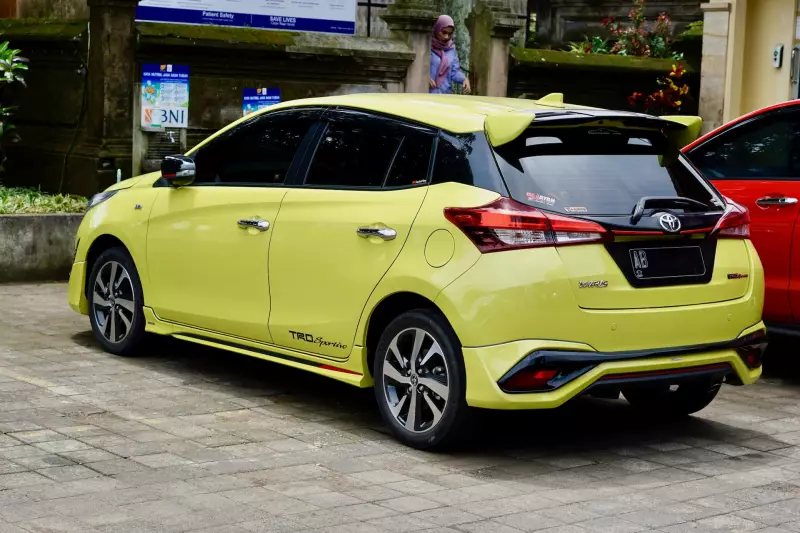 Hatchbacks are one of the most popular car body styles on the market. They offer a versatile and fuel-efficient option for drivers who need a little extra space. Hatchbacks typically have two or four doors and a rear hatch that opens to provide access to the cargo area. Many hatchbacks also have fold-down seats that allow you to expand the cargo area even further.
If you're looking for a practical and affordable car body style, hatchbacks are certainly worth considering. However, it's important to note that they usually don't offer as much passenger or cargo space as other body styles, such as SUVs and sedans. Additionally, hatchbacks can be more difficult to park in tight spaces due to their size and shape. But a hatchback is probably the right choice if you're willing to trade off a little bit of space for versatility and fuel efficiency.
Wagons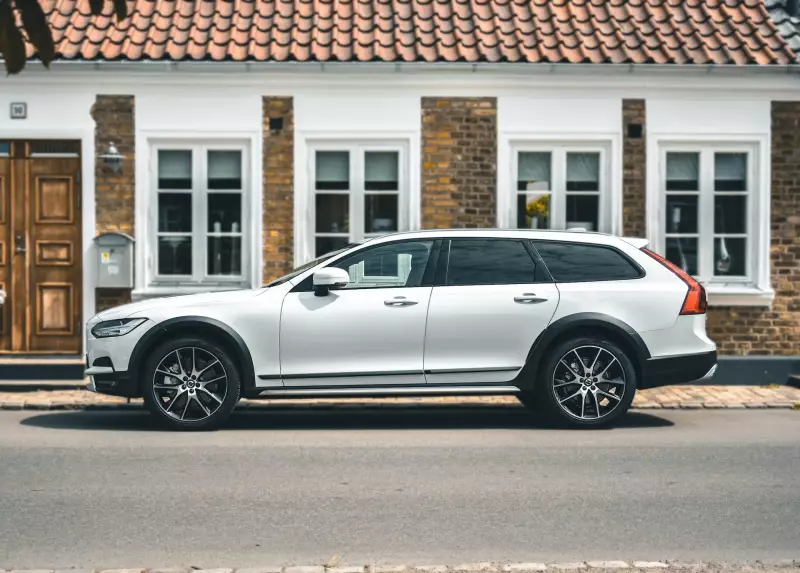 Choosing the right car or truck can be daunting, especially when you don't know what all the different terms mean. We're here to help with a quick rundown of the different types of car body styles and what they mean.
One of the oldest and most popular body styles is the wagon. Wagons have a long, boxy shape and typically seat five passengers (though some larger wagons can seat seven or more). Wagons often have all-wheel drive and plenty of cargo space, making them ideal for families or anyone who needs a vehicle that can handle light to moderate off-roading.
If you're looking for a stylish and practical wagon, check out the Volvo V60 Cross Country. This wagon has all the features you need, plus a sleek design that's sure to turn heads.
Crossovers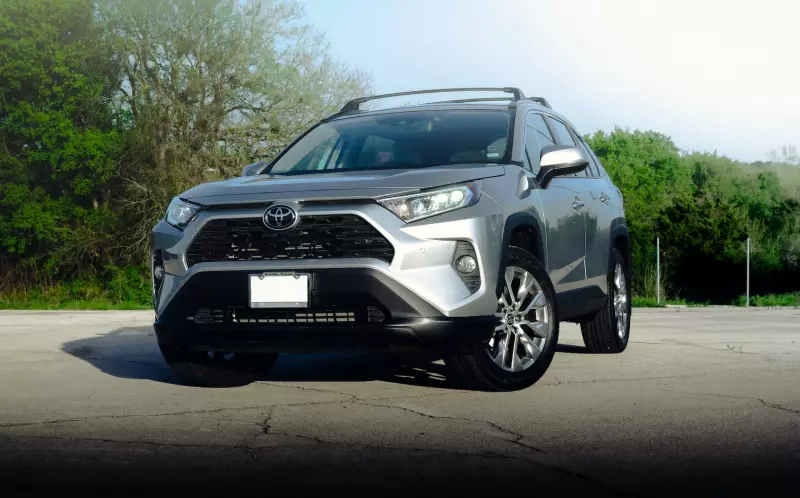 A crossover SUV is a vehicle built on a car platform and shares many characteristics with passenger cars. They generally have unibody construction (as opposed to the body-on-frame construction of trucks and SUVs). They're designed to have better on-road handling and fuel economy than traditional SUVs.
Some crossovers resemble wagon versions of familiar cars (such as the Subaru Outback, which is based on the Subaru Legacy wagon). In contrast, others take the form of tall hatchbacks or even sedan-based vehicles with raised ground clearance (such as the Nissan Rogue).
Most crossovers are front-wheel drive, but all-wheel drive is also available in some models. In recent years, crossovers have become increasingly popular due to their blend of car-like and SUV-like features. As a result, many automakers now offer a wide range of crossover models in their lineups.
Sports Cars and Muscle Cars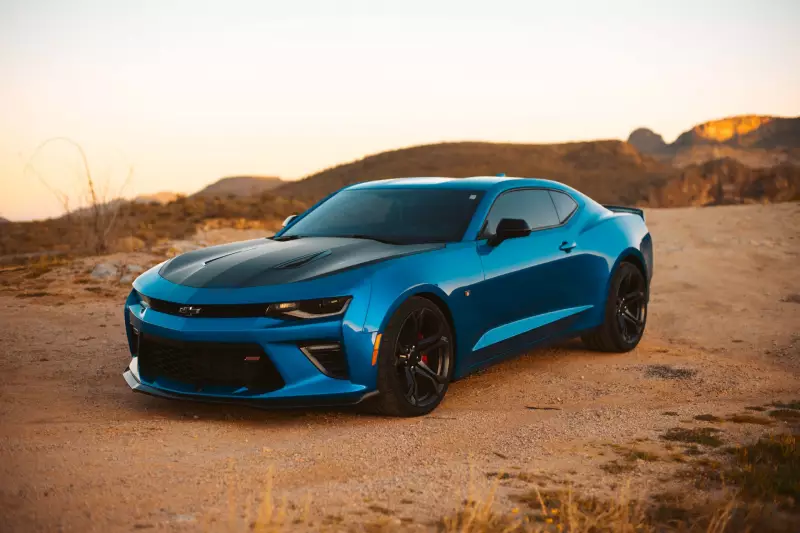 Both sports cars and muscle cars are designed with performance in mind. Sports cars tend to be smaller and more agile, while muscle cars are designed for straight-line speed and power.
Sports cars typically have two seats, while muscle cars usually have four. Sports cars also usually have lighter construction and a lower center of gravity, which helps them handle better around turns. On the other hand, muscle cars are built for raw power, so they have larger engines that deliver more horsepower and torque.
One of the most iconic muscle cars is the Ford Mustang. The Mustang was introduced in 1964 and quickly became one of America's favorite performance vehicles. It's available in both a coupe and convertible body style, and many different engine options are available, ranging from a V6 to a powerful V8.
The Chevrolet Camaro is another popular muscle car. It was introduced in 1967 as a direct competitor to the Mustang. The Camaro is available in both coupe and convertible body styles, and like the Mustang, there are several different engine options, ranging from a V6 to a powerful V8.
SUVs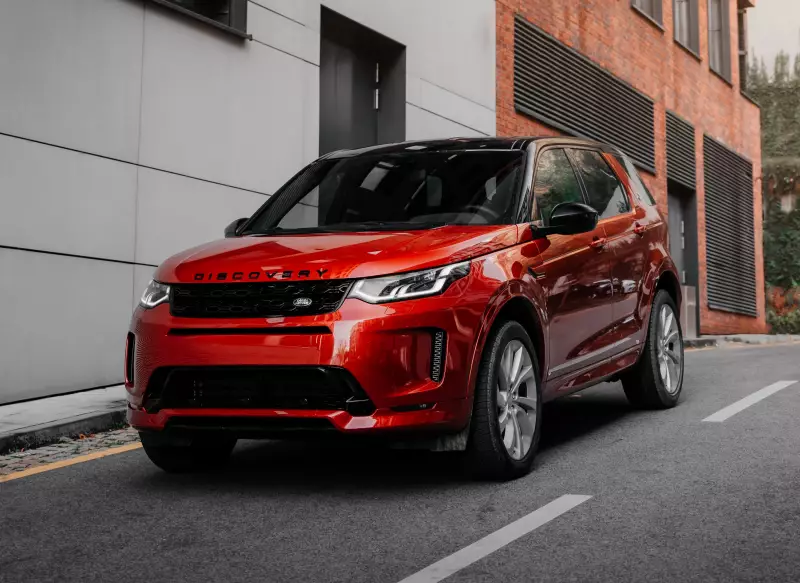 As a result of their popularity, Sport Utility Vehicles (SUVs) come in all shapes and sizes these days. The following are the most common types of SUVs:
Full-Size SUV: A full-size SUV is the largest type of SUV on the market. They usually have three rows of seating and can accommodate up to eight passengers. Full-size SUVs also have plenty of cargo space for hauling luggage, sports equipment, or other large items.
Mid-Size SUV: Mid-size SUVs are smaller than full-size SUVs, but they still offer plenty of space for passengers and cargo. They typically have two rows of seats and can comfortably seat up to five passengers.
Compact SUV: Compact SUVs are the smallest SUV on the market. They usually have two rows of seats and can accommodate up to five passengers. However, they don't have as much cargo space as larger SUVs.
Pickup Trucks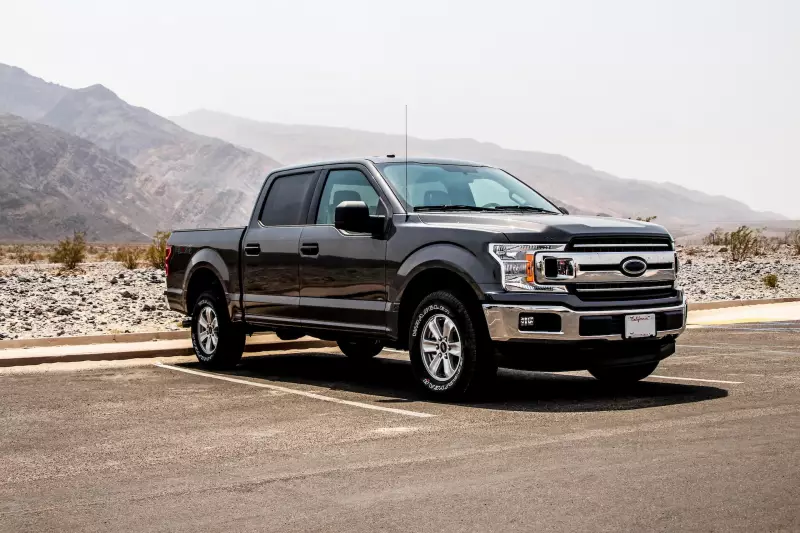 Pickup trucks are one of the most versatile and popular body type of vehicles on the market. They can be used for various purposes, from hauling gear to taking the family on a weekend getaway. Whether you're looking for a workhorse or a leisure vehicle, a pickup truck is right for you.
Here are some of the popular pickup trucks on the market:
Ford F-150: The Ford F-150 has been America's best-selling truck for over four decades. It's known for its reliability and durability, and it can be equipped with various features to make your drive more comfortable and convenient.
Chevrolet Silverado: The Chevrolet Silverado is another top-selling truck in the United States. It offers a comfortable ride and plenty of power and payload capacity. Like the F-150, it can be outfitted with an array of features to suit your needs.
Toyota Tacoma: The Toyota Tacoma is a mid-size pickup truck built for those who need a smaller vehicle but still want the capabilities of a pickup truck. It offers excellent fuel economy and plenty of torque for hauling gear or climbing steep inclines.
Ram 1500: The Ram 1500 is a rugged full-size pickup truck that's ideal for work or play. It offers a powerful V8 engine and can be equipped with various features to make your drive more comfortable and convenient.
Nissan Frontier: The Nissan Frontier is an affordable mid-size truck that can handle tough terrain and heavy loads alike. Its interior space is roomy, and its powerful 4-cylinder engine makes it a great option for those who want performance without sacrificing fuel economy.
We hope this has helped you better appreciate the different types of car body styles and what they mean. Knowing the various language used to describe vehicle body shapes will help you make an informed decision when buying your next car. Whether it's a sedan, coupe, SUV, or pickup truck, each style has its own advantages and disadvantages. Ultimately, choose the one that best meets your needs and lifestyle! If you're in the market for a new, used, or pre-owned vehicle, make sure you request a vehicle history report from GoodCar to prevent yourself from finding any hidden surprises.