Welcome to the world of car maintenance, where we dive into all things automotive and help you become an expert in caring for your beloved vehicle. Today, we're tackling a topic that may not be at the forefront of your mind but is crucial for keeping your car running smoothly: transmission fluid!
Many people have questions surrounding transmission fluid, like, "What is transmission fluid exactly?", "How much transmission fluid do I need?", and "What color is transmission fluid?" Well, buckle up because we're about to take you on a ride through the ins and outs of this essential component.
Just like blood keeps our bodies functioning optimally, transmission fluid plays a vital role in ensuring our cars' transmissions operate seamlessly. Its specialized lubricant reduces friction and heat while providing hydraulic pressure to keep everything moving smoothly.
So grab your wrenches and join us as we delve deeper into the world of transmission fluid – from its purpose to the different types available and how to maintain it properly. Let's get started!
What Does Transmission Fluid Do?
Transmission fluid serves a vital purpose in the operation of your vehicle's transmission system. It acts as both a lubricant and coolant, keeping all the moving parts running smoothly and preventing overheating. Without transmission fluid, your car's transmission would quickly wear out and fail.
One of the main functions of transmission fluid is to reduce friction between the various components inside the transmission. As gears shift and move, they create heat from the friction generated. Transmission fluid helps to dissipate this heat, ensuring that excessive temperatures do not cause damage to crucial components.
Additionally, transmission fluid provides hydraulic pressure within the system, allowing for smooth gear shifts. It also helps with power transfer from the engine to the wheels by providing resistance against slipping or stalling.
Different types of vehicles require different types of transmission fluids. Automatic transmissions typically use automatic transmission fluid (ATF), while manual transmissions may use either ATF or manual gearbox oil.
Regularly checking and maintaining proper levels of clean transmission fluid is essential for optimal performance and longevity of your vehicle's transmission system. Signs such as low or dirty fluid should be addressed promptly to avoid potential damage.
Varying Types of Transmission Fluid
When it comes to transmission fluid, there are actually a few different types out there. The type you need will depend on your specific vehicle and its requirements.
First, let's talk about conventional transmission fluid. This is the most common type and is typically used in older vehicles. It provides good protection and lubrication for your transmission but may not offer as high performance as some other options.
Next up is synthetic transmission fluid. This type of fluid is designed to provide better protection and performance than conventional fluids. It can handle higher temperatures and offers improved lubrication properties.
Specialized transmission fluids are also available for certain vehicles, such as those with continuously variable transmissions (CVTs) or dual-clutch transmissions (DCTs). These fluids are specifically formulated to meet these types of transmissions' unique needs.
It's important to note that using the wrong type of transmission fluid can lead to damage or poor performance. So be sure to consult your vehicle's owner's manual or speak with a professional if you're unsure which type to use.
Symptoms of Low or Dirty Transmission Fluid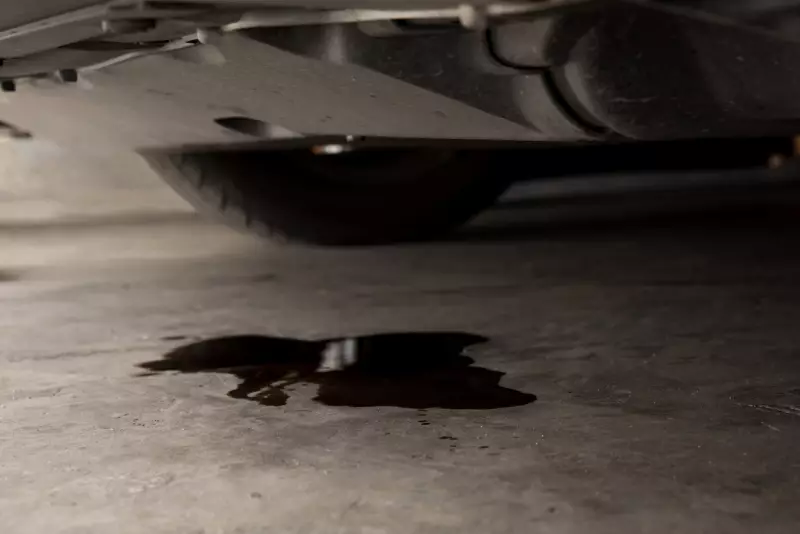 Proper maintenance of your vehicle's transmission fluid is crucial for your car's overall health and performance. It keeps all the moving parts of your transmission running smoothly. However, over time, this fluid can become dirty or low, causing potential problems down the road.
One of the first symptoms of low transmission fluid is difficulty shifting gears. You might notice that shifting from park to drive takes longer or vice versa. Additionally, you may experience slipping or jerking movements when accelerating.
Another indication of low or dirty transmission fluid is a burning smell coming from under the hood. This smell could be caused by overheating due to a lack of proper lubrication within the transmission system.
If you see a reddish-brown color on your driveway where your car is parked, it could be a sign that there is a leak in your transmission system. Leaking fluid leads to low levels and allows dirt and debris to enter the system, leading to further contamination.
If you notice strange noises such as whining or humming while driving, it could indicate an issue with your transmission due to insufficient or contaminated fluid.
It's important not to ignore these signs as they can lead to costly repairs if left unaddressed. If you suspect any problems with your transmission fluid levels or quality, it's recommended to consult with a professional mechanic for proper diagnosis and solution.
How and When to Change Transmission Fluid
So, how do you know when it's time to change the transmission fluid? There are a few signs that indicate it may be due for a change. If you notice any slipping or jerking while shifting gears or if you experience delayed engagement when putting your car into gear, these could be signs of dirty or low transmission fluid.
To change the transmission fluid, start by consulting your car's manual to determine what type of transmission fluid is recommended for your vehicle. You'll also want to gather all necessary tools and supplies before getting started.
Next, locate the transmission dipstick under the hood of your car. Remove it and wipe off any old fluids with a clean rag. Then, reinsert the dipstick fully and remove it again to check the level of the existing fluid. Normal transmission fluid is a blood-red color that is slightly translucent. If it appears dark red or brown, is opaque, or has a burnt smell, this is an indication that it needs to be changed.
To drain the old fluid from your transmission, locate and remove the drain plug on its underside using a wrench or socket set. Allow all the old liquid to drain completely before replacing the plug tightly.
Once drained, you can refill your transmission with fresh fluid. Using a funnel, slowly pour in new fluid until it reaches the proper level as indicated on the dipstick. Be sure not to overfill! Finally, replace the dipstick securely, close your hood, and take pride in knowing that you've taken care of an important maintenance task for your vehicle!
Always consult with professionals if you're unsure about performing any tasks yourself!
Let GoodCar Help You Learn How to Care for Your Car from Transmission Fluid to Tires
At GoodCar, we understand the importance of maintaining your vehicle from one end to the other. Maintenance plays a crucial role in keeping your car running smoothly and efficiently. That's why we offer expert advice and guidance on how to care for every aspect of your car, from transmission fluid to tires.
GoodCar strives to educate and empower drivers by arming them with essential information about caring for their vehicles' vital components, like transmission fluids! With our expertise in all things automotive-related—from buying and selling your car to a complete vehicle history reports so you know what to expect—we're confident that together, we can keep both cars and drivers happy on every journey ahead! So, let GoodCar be your trusted partner in maintaining a healthy and happy car!