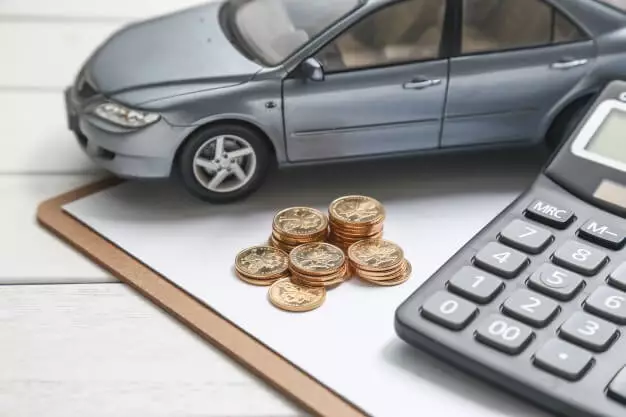 For most people, car insurance is simply a fact of life and a regular expense they must pay each year to drive on public roads legally. But have you ever wondered why your car insurance rates are so high? If so, read on to understand all the factors that can influence your auto insurance premiums.
Some Things That May Increase Your Car Insurance
Although you may be paying higher than average premiums for car insurance, there is probably a reason why and you just might be able to change some things and reduce those costs. Some of the most common reasons that your automobile insurance might be too high are:
You are a Younger Driver
Typically, young drivers have more accidents because they are inexperienced. Most insurance companies will charge a new driver (under the age of 30) almost five times as much as an experienced adult driver. Unfortunately, you can't change your age, but as you put more years of safe driving under your belt, your car insurance premiums will decrease over time. Some insurance providers offer safe-driver discounts that increase each year. There is hope, you won't have to pay those high rates forever.
Your Insurance Policy is Padded with Extras
Depending on where you live and your state requirements for insurance, most drivers are only required to carry liability coverage. Some states also require collision coverage. However, a savvy car insurance salesperson could have convinced you to add comprehensive coverage or other types of insurance to your car insurance policy which can result in 67% higher rates. Full coverage will cost you a lot more than just liability.
If you chose a low deductible, that might also increase your rates. If you have a high-risk motorist or young driver on your policy, you may pay more than a single person without.
You Have a Bad Driving History or Claim History
If you have a bad driving record because police stopped you for a DUI or other moving violations, the cost of car insurance for you will be much higher. Points on your license make you a risk to insurance companies, so they charge more for coverage. If you have experienced some accidents and filed claims, this too will increase your insurance rates. Insurance companies need to cover themselves by charging higher-risk customers, sometimes as much as 66% more. Even if the claims were for no-fault accidents, your insurance may still go up.
If you have any serious driving violations on your record, you may have to get special insurance called SR-22 insurance, where your insurer must file an SR-22 form on your behalf, attesting to the fact that you have insurance. People with a clean driving record typically pay less.
You Live in a High-Risk Area
If you live in an area where vehicle theft, vandalism, or car accidents are common, you may also pay more for car insurance. Sometimes the same insurance will vary by zip code. If you live in a city, you may pay more for your auto insurance policy than if you live in the suburbs.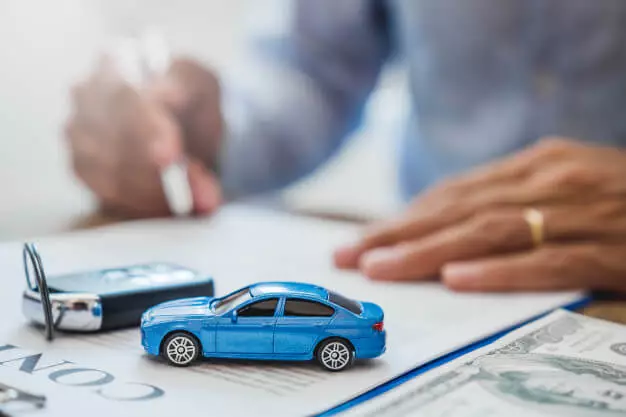 Your Credit Score is Poor
Some auto insurance companies charge more for drivers with no or poor credit history. Not all automobile insurance agents check credit, but most do. So, if you have a low credit score, be sure to keep that in mind when shopping around for car insurance. Statistics show that drivers with no or poor credit tend to file more claims costing the company more money. However, if you live in California, Hawaii, or Massachusetts, you don't have to worry about that. These states have enacted laws preventing the use of credit scores when obtaining insurance.
The Type of Vehicle You Own
Believe it or not, the type of car may also factor into your auto insurance rates. If you drive a regular, boring commuter car, you may pay less than a sports car. Insurance companies have found that people who buy fast cars tend to get into accidents more often and may incur speeding tickets or other infractions, so they charge them higher premiums.
If you drive a car that is known to be a magnet for car thieves, you may also have to pay more in that situation as well. According to Esurance, "the year, make, model, body style, and the age of your vehicle" are what factor in when calculating insurance rates; the color does not matter. A new car may be more expensive to insure than an older one.
Demographics
Insurance companies use a lot of demographics to come up with your insurance rates. For example, males are charged more as they tend to get into accidents more often, they get more speeding tickets, and they violate more driving laws than women do. Some things insurance companies look at age, gender, marital status, and profession.
Insurance statistics also show that married people tend to file fewer claims than single drivers.
Ways to Cut Your Car Insurance Costs
If you feel like you are paying too much for car insurance, there are some things you can do to lower your rates.
Compare Quotes - Get online and compare car insurance quotes from different car insurance companies entering in your specific criteria. Many companies have insurance calculators online, and you should be able to get an idea of how much you will pay. Some even offer discounts if you sign up with them. With a little homework you could quickly find the best car insurance for you. Geico is a company that is known for lower rates.
Take a Defensive Driving Class - If your driving record has a few black marks on it, you can reduce points and lower your insurance by taking a safe driver class. High-risk drivers will pay more for insurance. Be sure to avoid any further traffic violations or property damage to keep your rates low.
Sign Up for Discounts - Some insurance companies offer GPS trackers. If you keep one in your car, they will discount your insurance rates. Students with good grades can get good student discounts. If you are a student and earn an average GPA of 3.0 or more, you can apply for discounts. Some insurers offer discounts when you become a member of a professional organization. Ask your insurance agent about all the good driver discounts and lower rates you could pay by utilizing them. Progressive and State Farm are known for their discount programs.
Bundle Your Insurance - If you have your homeowners, motorcycle, RV, and car insurance bundled into the same policy, you can save a lot. The more business you give the company, the deeper the discounts.
Get on Someone Else's Policy - If you are a young driver or have had issues getting your own insurance, you might get on a parent's or friend's policy to save money. Their insurance may increase, but if you split the difference, you may still save some money.
Work on Your Credit - People with good credit pay less for car insurance. Improve your credit score to enjoy lower rates.
Pair Down Your Coverage - If you have a lot of extra insurance coverage you don't need, drop it, and your rates will drop too.