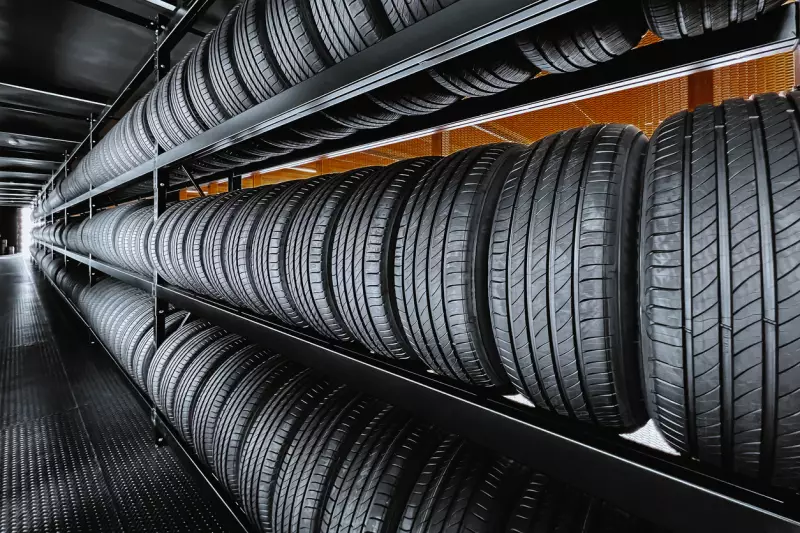 All-season car tires are the most common tires sold on new vehicles today. They are designed to perform adequately in most weather conditions, making the tires convenient to use and reliable no matter where you decide to drive. These tires aren't perfect, but knowing which all-season car tires to get for your vehicle helps you prefer for mostly anything.
Without all-season tires, you have to deal with swapping tires a few times a year to prepare for the changing weather conditions. It's common for car owners to use summer tires during warm weather and winter tires or snow tires when it gets cold. Using a few sets of tires gives you the most capable performance in different driving conditions, but it's a more significant investment, and you have to deal with changing the tires at least twice a year. These are the reasons that so many people decide to use all-season tires all year long.
Before you can choose the all-season car tires for your vehicle, you have to think about what are the best all-season tires available. This question can be difficult to answer because different all-season tires perform better for different driving conditions. To get the best tires, you have to know what you value most overall, such as a quiet ride or performance handling, and then choose the tires that are designed with features that give you the best results.
To create this list of the top-performing tires, the car specialists here at GoodCar looked at dozens of options and compared their cost, ride feel, durability, and handling in different weather conditions. All-season tires have to hold up to use all year long, and that means withstanding snow, rain, and gravel and handling well in dry conditions too. Let's get started with the top tires for 2023!
Kumho Crugen HT51
The Crugen HT51 tires from Kumho are optimized to deliver a quiet ride quality. They are the top-rated all-season tires for an enjoyable highway ride. The tires are made with a two-ply polyester cord for quiet performance. They also feature a mostly even tread shape to limit noise at high speeds. The tires come with an asymmetric tread pattern for long-term durability, and they have grooves and edges for snow and water use.
Michelin Pilot Sport All Season 4
The All Season 4 tires from Michelin are the best all-season performance tires you can get. The tires have large outer shoulder blocks for enhanced grip on dry pavement. These tires are built with Michelin Dynamic Response Technology to increase the area of pressure on the tire contact patch for improved grip during intense corners. These Michelin tires are built for high-speed driving, but if you're wondering what are the best all-season tires for snow, these aren't it. They're only made for light snow driving.
Goodyear Assurance WeatherReady
These tires from Goodyear are the best all-season tires for snow. They come designed with a special grooved pattern that wicks away water and prevents hydroplaning in rainy conditions. The tires are made with a software tread compound that remains more pliable in cold weather and comes designed with 3D TreadLock Blades that provide enhanced cornering reliability in snow. The tires come with a 60,000-mile tread life warranty, and they're protected for up to six years of performance.
Pirelli Cinturato C7 All Season Run Flat
This run-flat tire from Pirelli is the most reliable tire on this list. It's designed to continue driving even when it's punctured. This specialized tire is designed to enable you to drive for a short distance after it goes flat without damaging the wheel underneath. The tire can drive for up to 50 miles at speeds as high as 50 MPH. This tire is also efficient, with a low rolling resistance that reduces the amount of fuel used. It uses an asymmetric tread pattern and features a series of channels to remove water to give you reliable contact with the ground. When you want a tire you can trust, this Pirelli C7 holds up even when it fails, so you always have another option.
Bridgestone Turanza QuietTrack
The Bridgestone Turanza QuietTrack is the ultimate in comfortable driving when you want all-season tires. This product is designed to limit road noise as much as possible while also giving you a vibration-free ride. This tire can withstand bumps and irregularities effectively. If you want to enjoy your drive, this is the tire you want your vehicle to be equipped with. Not only is it quiet and comfortable, but this tire has a 5-year, 80,000-mile warranty you can depend on.
Firestone Destination LE3
Today most people drive along highways more than anywhere else. That's why it's essential to consider which tires are the best option for highway driving. These Destination LE3s from Firestone are designed to give you the optimal highway experience. These tires utilize a specialized rubber formula and tread shape to keep road noise and vibrations to a minimum while driving at high speeds. The tires feature deep tread patterns that effectively wick away water and that can stand up to some snow-driving conditions. They aren't the best at poor weather handling, but the tires are excellent for everyday highway conditions. With a five-year warranty that's good for up to 70,000 miles, you can count on the tires staying good for a long time before you have to consider your next upgrade.
Pick the Best All-Season Tires for Your Specific Needs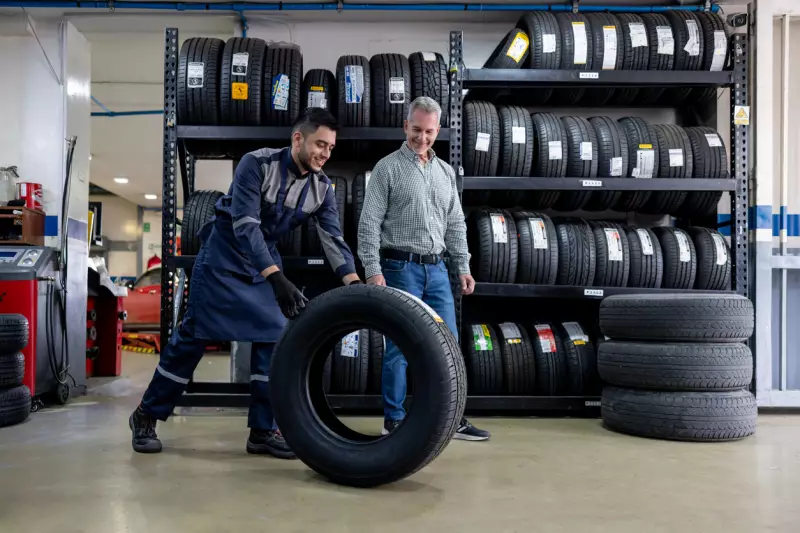 After reviewing all the tire options, hopefully, you will know which all-season tires you want for your vehicle. Select the tires that meet your needs most, no matter if they are more costly. The tires that are right for you should give you reliable performance all year while providing you with a quiet ride, enhanced stability, drive-flat technology, and more. There are so many different tires to choose from that it's overwhelming. Get to know the tires and choose the option that fits your needs most overall. By spending just a little time learning about all-season tires, you can choose products that will enhance your driving experience all year long. For help finding a new or used car, check out the GoodCar marketplace. You can also run vehicle history reports on vehicles you find outside our marketplace, so you can be sure you're getting the best vehicle possible.