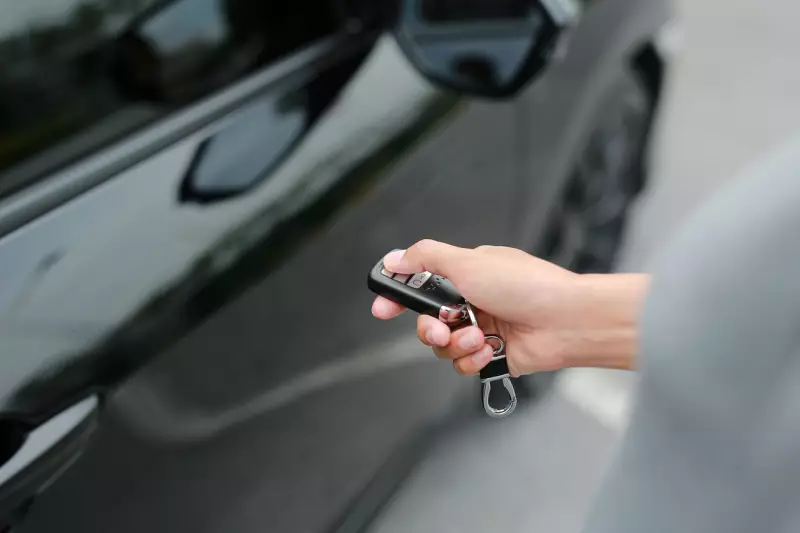 Millions of people worldwide are impacted by the grave issue of car theft. Apart from causing financial losses, it can lead to emotional distress and inconvenience. Thankfully, car alarm systems offer a viable solution to this problem.
This comprehensive guide covers everything you need to know about car alarm systems, including the various types available, how they work, and how to choose the most suitable one for your car. So, if you wish to safeguard your car, read on to gain crucial insights into car alarm systems.
Types of Car Alarm Systems
There are multiple types of car alarm systems, each with its own unique features and levels of security. Some of the most commonly used ones include:
Active Car Alarm: This straightforward system is activated when an unauthorized attempt is made to open the vehicle's door, trunk, or hood while the alarm is engaged.
Passive Car Alarm: This system becomes operational automatically as soon as the car ignition is turned off and the car is locked. Unauthorized attempts to access the car, such as opening doors, the trunk, hood, or igniting the engine without a proper key, will trigger the alarm.
Two-Way Car Alarm: This system sends feedback to the owner via a remote control indicating whether the car is armed, disarmed, or if the alarm has been triggered.
GPS Car Alarm: This system employs GPS technology to track the vehicle's location and sends an alert to the owner's smartphone if the car is accessed without proper authorization.
Shock Sensor Car Alarm: The Shock Sensor Car Alarm is triggered by any form of jolts or tremors experienced by the vehicle, for example, attempted forced entry through the doors or breaking of windows.
Remote Start Car Alarm: The car alarm system incorporates a remote start function that permits the proprietor to initiate the engine from afar, all the while safeguarding against potential theft.
Tilt Sensor Car Alarm: This alarm system is activated when the car is tilted or raised, such as when it is being towed or jacked up.
Glass Break Sensor Car Alarm: This alarm system is activated by the sound of breaking glass.
How Do Car Alarm Systems Work?
Car alarm systems use a combination of sensors and a control unit to keep an eye on various aspects of the vehicle. These sensors include door sensors, motion sensors, and glass break sensors, which are responsible for detecting interference or movement of the car.
The sensors send a signal to the control unit, which triggers the alarm. The alarm can include loud sirens, flashing lights, and other visual and audible indicators intended to draw attention to the car and discourage thieves.
Apart from the basic functionalities, some car alarm systems have advanced features such as GPS tracking, remote control, and immobilization technology that can prevent the car from being started or moved even if the thief gains access to the car.
Features of Car Alarm Systems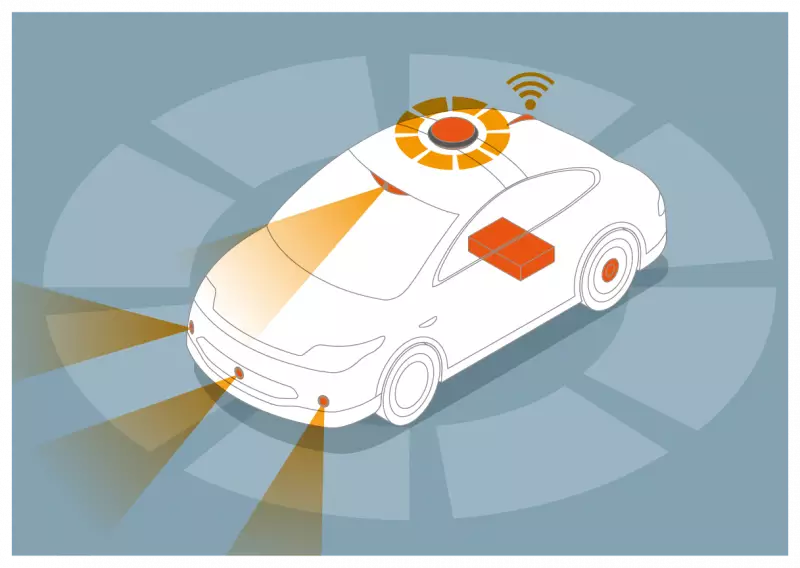 Car alarm systems are created with the aim of ensuring security and deterring vehicle theft or burglaries. These systems consist of multiple components that collaborate to protect your car from unauthorized entry. The following are some of the common constituents of car alarm systems:
Shock Sensors: Shock sensors detect sudden impacts on a vehicle, such as attempted break-ins or towing, and trigger an alarm that alerts the owner.
Siren: The siren is a crucial component of car alarm systems that emits a high-pitched sound. It warns the owner and deters potential thieves.
Remote Control: Remote controls are utilized to operate car alarms, providing owners with the ability to arm, disarm, and manage different system functions.
GPS Tracking: Some advanced car alarm systems come equipped with GPS tracking, which assists in locating the vehicle in real-time in case it is stolen.
Door Sensors: Door sensors detect when someone tries to open the car doors without the proper key or remote control and trigger the alarm to notify the owner.
Immobilizer: An immobilizer is a device that prevents the engine from starting unless the proper key or remote control is used.
Glass Break Sensors: These sensors detect when someone tries to break the car's window and activate the alarm.
Motion Sensors: Motion sensors detect movement inside or outside the car, such as someone walking past or attempting to gain entry into the car, and trigger the alarm to notify the owner.
Remote Start: Some car alarm systems come with remote start features that enable the owner to start the car from a distance.
Benefits of Car Alarm Systems
Having a car alarm system is crucial for any car owner as it offers several benefits in terms of safeguarding your vehicle and its belongings. Below are some advantages of having a car alarm system installed:
Theft Prevention: One of the primary advantages of a car alarm system is that it acts as a deterrent against theft. When the car is being tampered with, the alarm goes off, alerting the car owner and nearby individuals and discouraging potential thieves from breaking in.
Protection: Car alarm systems not only safeguard the car but also its contents. By detecting any movements or impacts, they can be configured to sound an alarm if someone attempts to break into the vehicle.
Insurance Discounts: Insurance companies may offer discounts to car owners who have installed alarm systems because these systems reduce the likelihood of vehicle theft, ultimately resulting in a decrease in insurance claims.
Remote Access: Certain automobile alarm systems feature remote access capabilities, enabling owners to manipulate the system via their smartphones. Such capabilities entail the ability to switch the alarm on or off, lock or unlock doors, and activate additional security features.
Peace of Mind: Having a dependable alarm system installed in your car can bring you a sense of serenity. It assures you that your automobile is secure, even in your absence, instilling confidence in you.
Choosing the Right Car Alarm System
Selecting the appropriate car alarm system is essential for safeguarding your vehicle. Below are some factors to contemplate when picking a car alarm system:
Alarm System Type: There are two categories of car alarm systems: active and passive. Active systems necessitate manual activation, whereas passive systems activate automatically upon turning off the engine and locking the doors. It is advisable to consider your preferences and requirements when deciding between these two types.
Alarm Sound: The alarm sound should be sufficiently audible to alert both you and individuals in close proximity. Nonetheless, it should not be excessively loud so as to create a disturbance or trigger a mistaken alert.
Remote Control: Consider obtaining a remote control for your car alarm system, which will enable you to arm and disarm the alarm from a distance.
Range: The range of the car alarm system is critical if you want to activate or deactivate the alarm from afar. Consider where you park it to determine the appropriate range.
Sensors: When selecting a car alarm system, you can opt for one that aligns with your specific requirements by considering motion sensors, impact sensors, and glass-break sensors.
Installation: Choose a car alarm system that is easy to install by a professional.
Price: The price of a car alarm system is not fixed and may differ based on its features. Opt for a system within your budget while meeting your unique needs.
You Get Many Benefits from Vehicles with Car Alarm Systems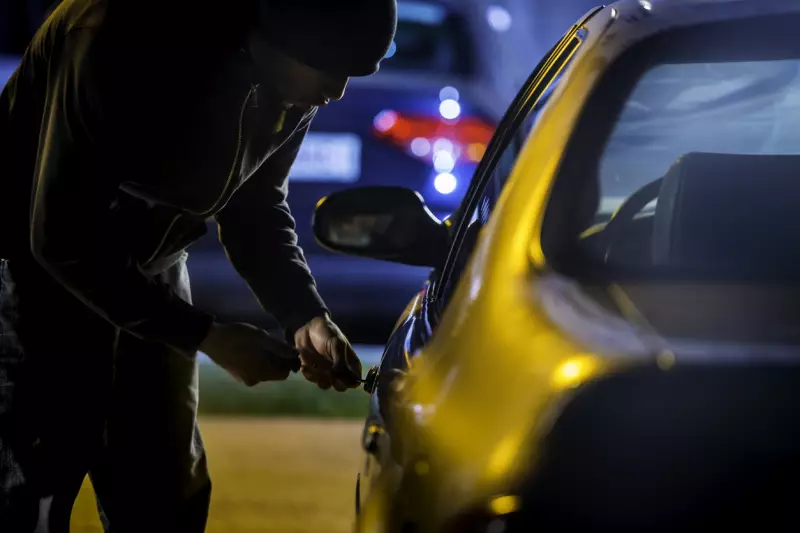 Investing in a high-quality car alarm system is an essential step toward protecting your vehicle from theft and vandalism. Therefore, it's important to choose a system that fits your unique needs and budget. Whether you opt for a basic system or a more advanced one, knowing your car is safe and secure even when you are not in it is priceless. Don't wait until someone tries to steal or damage your vehicle - consider installing a car alarm system today.
When you run a vehicle history report with Goodcar, you can find the best vehicle with a car alarm system that meets your needs and budget. Additionally, our expert team is always available to offer you personalized recommendations based on your specific needs and preferences. Trust GoodCar to help you protect your car and ensure its safety