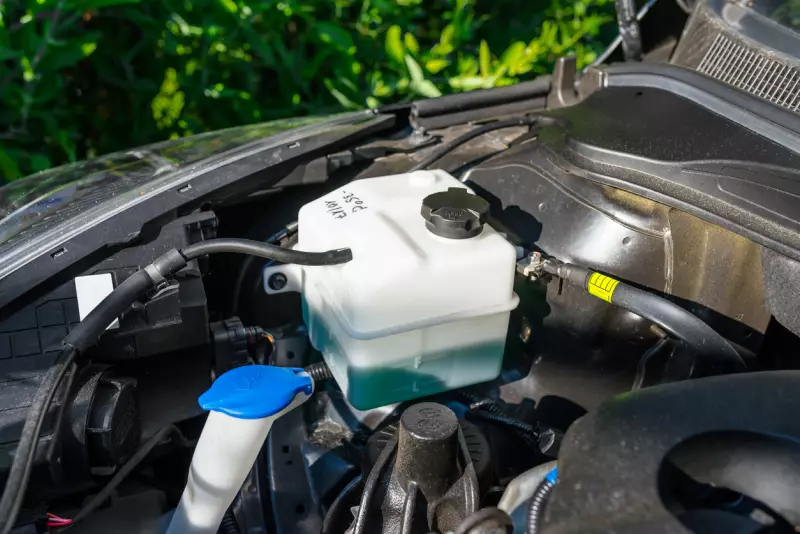 Cars leverage an engine to generate power to move. Most newer engines create power using internal combustion. This technology burns up fuel to create explosive motion that turns the wheels of your vehicle. Internal combustion is an extreme way to generate huge amounts of power, but it leaves behind a tremendous amount of heat that can hurt your engine if you aren't careful. This is the whole point of a cooling system. The cooling system feeds on coolant to remove heat from your engine via the radiator, but what do you do if your vehicle doesn't have enough coolant? Can you put water in the coolant tank instead? Can you add water to your coolant, and what will happen if you rely on water to cool your vehicle?
Can I Put Water in My Coolant Tank
Yes, you can put water inside your coolant tank to guard your engine and enable it to drive without damage. The worst possible thing you can do is drive around with a dry engine. Without a liquid like a coolant or water, your engine will rapidly overheat and suffer serious damage as you drive. There are problems that can cause your radiator and other parts of your cooling system to leak. When that happens, you can lose all your coolant, which will cause your engine to overheat and potentially take damage as you drive.
If your cooling system is very low on coolant, you should add coolant to the system if it's available. If coolant isn't available, you can utilize only water for a short period of time. Often you'll only have to add water to the coolant that's already there, but even if all the coolant is gone, you can utilize only water for short periods without harming your engine.
Signs Your Coolant is Dangerously Low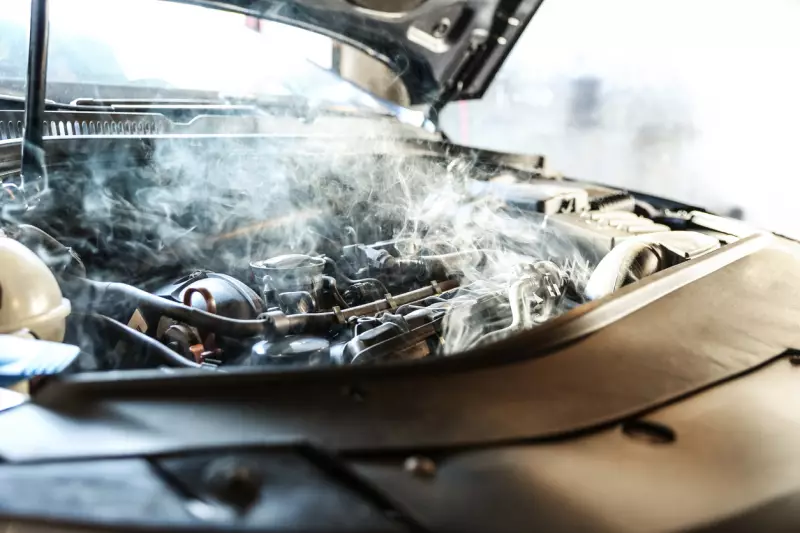 There are many symptoms that come from having a low coolant level in your cooling system. Learning to detect those issues can help you avoid doing serious damage to your engine by driving at extreme temperatures.
Increasing the temperature gauge on the gauge cluster
A sweet smell
Lower fuel economy than usual
Steam coming from your engine
The engine cut's off automatically
The heater stops working properly
If you notice any of the issues above, there's a good chance your coolant level is low, and you have a dangerous engine problem. Your coolant may be leaking, but the most important thing to do when you realize your coolant is low is to shut off your vehicle, allow it to cool, and add coolant or water to your radiator to enable proper cooling again. If you do this, you can preserve the health of your vehicle. If you continue driving with low coolant, you could do serious harm.
What Water is Best to Add?
If you're planning to put water in coolant, you should use the highest quality water you can get. That means choosing distilled water whenever possible. If you can't get distilled water, try to use bottled water that's as free from minerals as possible. Tap water should be your last option, though it will still keep your engine cool if you use it.
Putting water in your cooling system can lead to problems with corrosion, mineral deposit development, and excess wear on your cooling system. It's an issue that you'll have to correct with help from a mechanic later after using water in your cooling system.
Why Coolant is Better than Water
If you're wondering, can you put water in the coolant in your vehicle, you likely don't know much about how coolant works or how to use it best. Coolant is a unique liquid that's regularly mixed with distilled water at a rate of half water and half coolant. The final liquid produced absorbs heat and can be utilized to take away heat from your vehicle's engine powerfully.
Antifreeze is a stupendous liquid compared to water because it's optimized for cooling system health. Coolant comes loaded with unique chemicals in it that reduce rust development over time. Coolant also resists freezing and boiling. It stays in liquid form during extreme temperature conditions. This isn't something that you can get from water.
Can I Add Water to Coolant?
Yes, you can add water to the coolant if your system is nearly out and at risk of overheating. Adding water to your coolant dilutes the liquid and keeps it from working as well as it should. You will have to add more coolant to your system without the addition of water to increase the concentration of coolant after adding water, but you shouldn't have any issues as long as you add diluted water and add more coolant as soon as you can after.
How to Add Water to Your Coolant Reservoir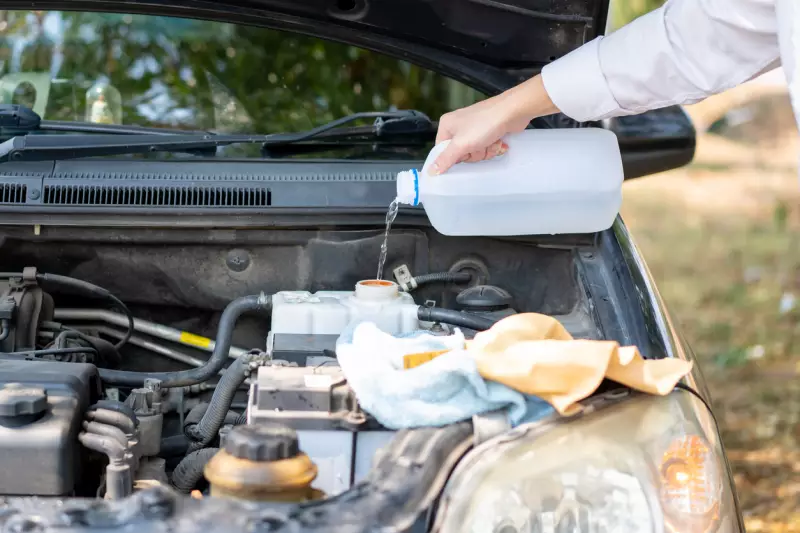 If you notice that your vehicle is low on coolant, you can add water to the radiator or coolant reservoir to enable proper cooling once again. Give your vehicle time to cool down fully before you even consider adding water to your radiator. Once your vehicle is cool, you can open the pressure cap to your cooling system and pour in water to top it up fully. You could also add water to the coolant reservoir or the recovery tank in your vehicle. These locations make it easy for you to get enough liquid in your cooling system to enable it to function properly. Add enough water to raise the level in your radiator to optimal levels once again.
What To Do After Using Water in Your Cooling System
You should only use water in your cooling system without coolant in an emergency situation. Only drive short distances on only water alone, and take your vehicle to a mechanic to have the radiator flushed and new coolant added in after you get where you need to go. Leaving just water in your cooling system will lead to corrosion and premature cooling system component failures.
When you understand what it's like driving with low coolant levels and a malfunctioning cooling system, you'll know what to look for in your vehicle to help keep it safe. Understanding that you can add water to coolant or straight into a mostly empty radiator will help you preserve the health of your vehicle. When you understand how your cooling system works, you can use that information to help you evaluate used cars you're considering purchasing as well. Look for signs of issues with the cooling system, as well as other main systems in your vehicle, and get a car history report to help you choose a car you can rely on. It will also help you see what safety and performance features the vehicle has, so you can look up what kind of regular maintenance the vehicle will need.
The cooling system in your vehicle is essential for your engine to work properly. Take the time to protect and maintain your system, and you'll enjoy more reliable performance from your vehicle as a result.