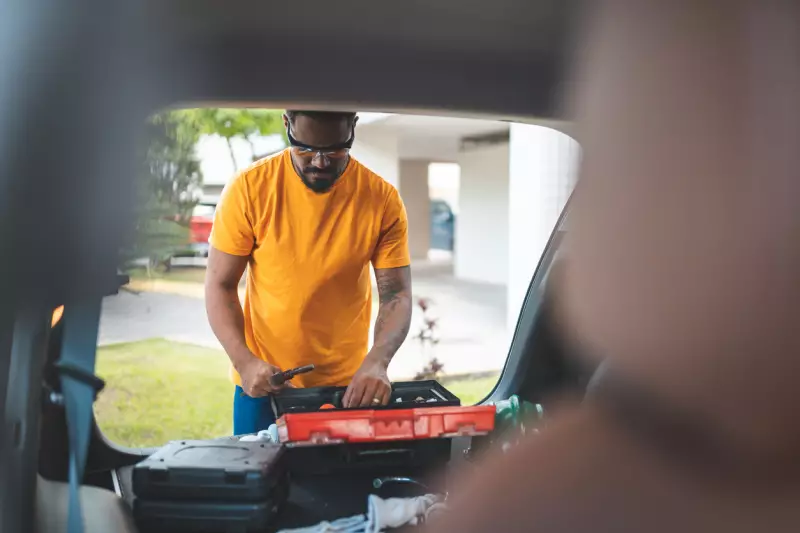 Have you ever sat and wondered what things to put in your car to stay safe, find your way, and make it easier to go on a long drive? You'd think that it would be a short list, but the more effort and thought we put into it, you begin to see that this list could quickly become a mile long. So to help narrow down this list for you, GoodCar is here to offer you our recommendations on a list published by J.D. Power, and a few of our own on what to keep in your car and why.
Jumper Cables
Jumper cables are a vital tool to keep in your car in case of a dead battery. It is best to always keep jumper cables in your car, as you never know when you or someone else may need them.
When using jumper cables, be sure to follow these instructions:
Park the working vehicle close to the disabled one, but do not let the two vehicles touch.
Turn off all lights and accessories on both vehicles.
Connect the positive (or red) cable to the matching battery terminal of the disabled vehicle. Then, connect the positive cable to the matching terminal on the vehicle that starts.
Next, connect the negative (or black) cable to the matching terminal on the vehicle that starts.
Finally, connect the negative (or black) cable to some type metallic, cleaned-up surface from the disabled vehicle. It should be connected away from anything that moves. A good place is the engine block or a bolt on the vehicle. It should never connect to the dead battery in any way.
Start the working vehicle and let it run for a few minutes before starting the disabled vehicle. This will help charge the dead battery enough to start it again.
Road Flares or Reflective Traffic Triangles
According to the National Safety Council, you should keep road flares or reflective traffic triangles in your car in case of an emergency. If your car breaks down or you are in an accident, these items can help make your car more visible to other drivers and prevent further accidents.
Road flares or reflective traffic triangles can be placed in front of or behind your car and should be at least 15 feet away from the vehicle. Many roadside assistance companies will provide these items if you have a membership. If not, you can usually purchase them at a hardware store.
Multi-Tool Device
A multi-tool is definitely one of the important things to have in your car. It is a versatile tool that you can use for a variety of tasks, such as cutting, sawing, and screwing. A good quality multi-tool should have a variety of attachments and be made of durable materials.
Duct Tape and Plastic Zip Ties
Duct tape and plastic zip ties are essential for any car owner. You can use duct tape to repair many things in your car, from a broken mirror to a ripped seat. Plastic zip ties can secure loose parts, like a loose bumper or a hanging wire.
Wet Wipes and Rags
When it comes to cleaning your car , wet wipes and rags are a must. You can use wet wipes to clean up small spills and messes, while rags are for larger cleanup jobs, like any roadside repairs that need to be made. Keep a stash of both in your car, so you're always prepared for anything.
First-Aid Kit
A first-aid kit is another of our car must-haves. You never know when you or a passenger may need it. Kits come in various sizes and can be purchased at most stores. Check the expiration dates on the items inside and restock as needed.
Escape Tool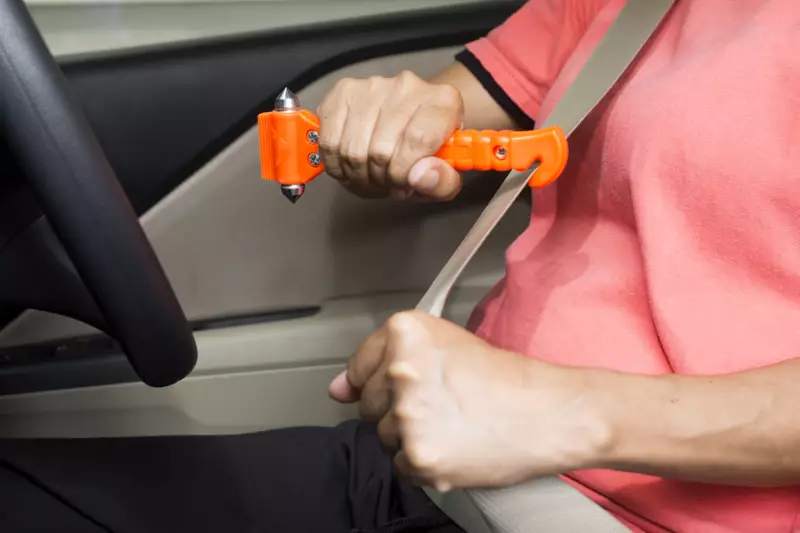 If you find yourself in an emergency, your car can be a lifesaver. But only if you're prepared. An escape tool is absolutely one of the things to always have in your car.
There are a few different escape tools, so choose the one that's right for you and your car. A seatbelt cutter is a good choice for most cars. You can also get a window punch, which is ideal for breaking through the glass in an emergency.
No matter which type of escape tool you choose, be sure to keep it within easy reach so you can use it quickly if you need to.
Fire Extinguisher
When it comes to car fires, the best offense is a good defense, and that's why a fire extinguisher is another one of our car necessities.
A fire extinguisher is a vital piece of safety equipment that can help extinguish a small fire before it can spread and cause significant damage. If you don't already have a fire extinguisher in your car, be sure to purchase one and keep it within easy reach.
When choosing a fire extinguisher for your car, look for one that is specifically designed for use on vehicle fires. These extinguishers will often have an A rating, which means they are effective against ordinary combustibles like paper and wood. B-rated extinguishers are designed for flammable liquids, while you can use C-rated extinguishers on electrical fires.
Be sure to read the instructions on your fire extinguisher so you know how to use it properly in the event of a fire.
Spare Tire and Vehicle Air Compressor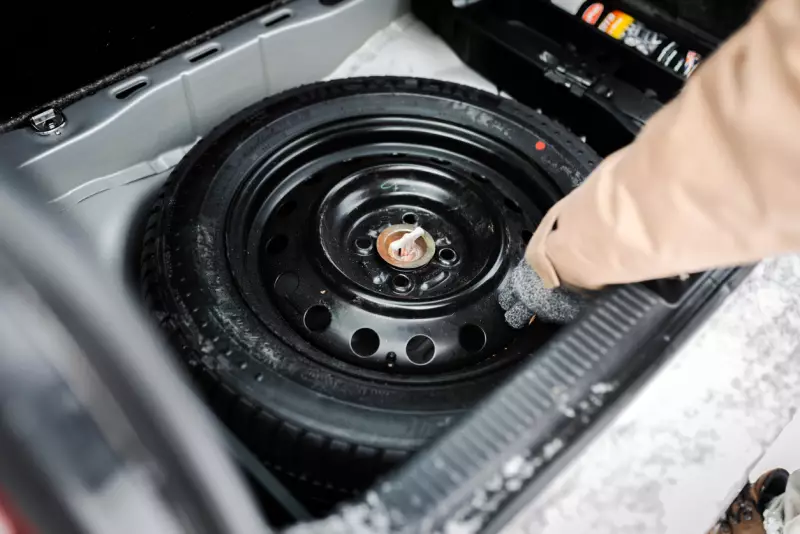 It's always a good idea to keep a spare tire and a vehicle air compressor in your car. You never know when you might need them!
A spare tire is essential in case you get a flat tire. You can either change the tire yourself or use the spare to drive to a nearby service station. Either way, it's better to have a spare than to be stranded on the side of the road!
A vehicle air compressor is also a great thing to have in your car. If you have a flat tire, you can use it to inflate it so you can drive to a service station. If your tires are low on pressure, you can use it to pump them up. And, if you ever need to clean out your car's engine, an air compressor is essential for blowing out all the dirt and grime!
Cell Phone Charger
If your phone is anything like ours, it's constantly in need of a charge. So, your car needs to have one at all times! We recommend a charger with high-speed charging for both Android and iPhone devices and a multi-cable USB charging cable that can handle any type of device from any manufacturer.
At GoodCar, your safety is important to us. From the type of car and how you drive it, to the customizations and supplies you keep inside them. So, if you have anything you think should be added to this list, please let us know!