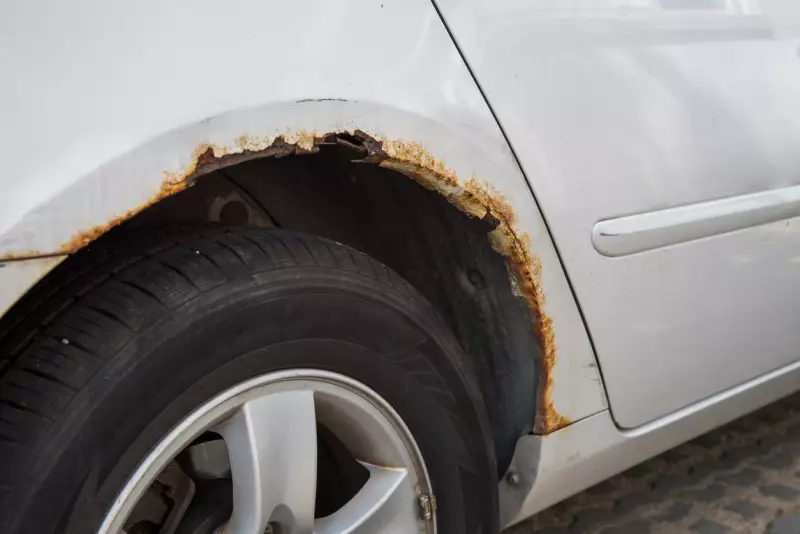 A car is a significant investment that requires thorough research and also routine maintenance to remain productive. Rust is one of the main issues that automobile owners frequently encounter. Every portion of the vehicle can develop rust, and if it is not treated, it can cause major damage that may be expensive to fix. In addition to being ugly, rust degrades the construction of an automobile, raising questions about safety. We'll give a thorough explanation and in-depth step-by-step guide on exactly how to repair rust on an automobile in this post.
Step 1: Identify the Rust Spot
Finding the rust spot on an automobile is the first step in treating the rust. The car's exterior, underside, wheel wells, and door sills are the typical locations for rust patches. Rust typically begins as a little bubble, but if ignored, it can grow and cause serious harm.
Look for color changes, bubbles, or holes on the surface of the automobile to locate rust. Due to exposure to moisture, salt, and other road debris, the underside of the automobile is frequently where rust begins, so pay particular attention to this area.
Step 2: Gather the Necessary Tools and Materials
You will need a few supplies and tools to repair rust on an automobile. The things you are most likely to require are listed below:
Sandpaper
Wire brush
Rust converter
Body filler
Primer
Paint
Paintbrushes
Masking tape
Step 3: Remove the Rust
Now comes the good part: actually removing the rust. Sandpaper or a wire brush can be used for this. For minor rust patches, sandpaper works best; for bigger areas, a wire brush is more appropriate.
Start by using soap and water to wash away any dirt and debris from the rusted area. The rust can then be removed using a wire brush or sandpaper. To remove the rust and smooth the metal, use sandpaper in a circular motion. To eliminate the rust, run the wire brush back and forth across the surface.
Step 4: Apply a Rust Converter
Using a rust converter is a very necessary step after rust removal. Chemicals called rust converters change rust into a stable composition that may be painted over. Also, they aid in halting additional accumulation.
Using a paintbrush, apply the rust converter to the rusty area. Apply enough to completely cover the area. As instructed by the manufacturer, let the rust converter dry.
Step 5: Apply Body Filler
Apply body filler to the area once the rust converter has had time to dry. Make sure to completely cover any dents or holes left by the rust. For a flawless finish, it is crucial to use a high-quality body filler.
Using a putty knife, apply the body filler to the rusty area. Be careful to distribute it evenly around the area. According to the manufacturer's directions, let the body filler dry.
Step 6: Sand the Body Filler
Sandpaper can be used to smooth the surface once the body filler has dried. Work your way up to a fine grit sandpaper, starting with a coarse grit. Any lumps and jagged edges in the body filler may be removed by sanding, leaving a smooth surface.
Step 7: Apply Primer
When the body filler has been sanded, prime the surface. Primer is necessary to prevent additional corrosion of the metal and to guarantee that the paint will adhere correctly. Use a paintbrush to apply the primer, being careful to cover the whole surface. Let the primer dry in accordance with the manufacturer's directions.
Step 8: Paint the Area
Once the priming has dried, the next step is to paint the area. Choose a paint that complements the hue of your automobile. Use a paintbrush to evenly spread the paint across the surface. Paint should be applied in numerous coats, allowing sufficient time between each to ensure that the previous coat has dried completely.
Step 9: Apply Clear Coat
Apply the clear coat when the final layer of paint has dried. The clear coat will give the repair a glossy appearance and shield the paint from fading. Use a paintbrush to apply the clear coat, being careful to cover the whole surface.
Step 10: Clean Up
It's time to tidy up once the repair is finished. All used tools and materials should be disposed of properly. Clean your work area thoroughly to remove any debris and dust.
Additional Tips on Preventing Rust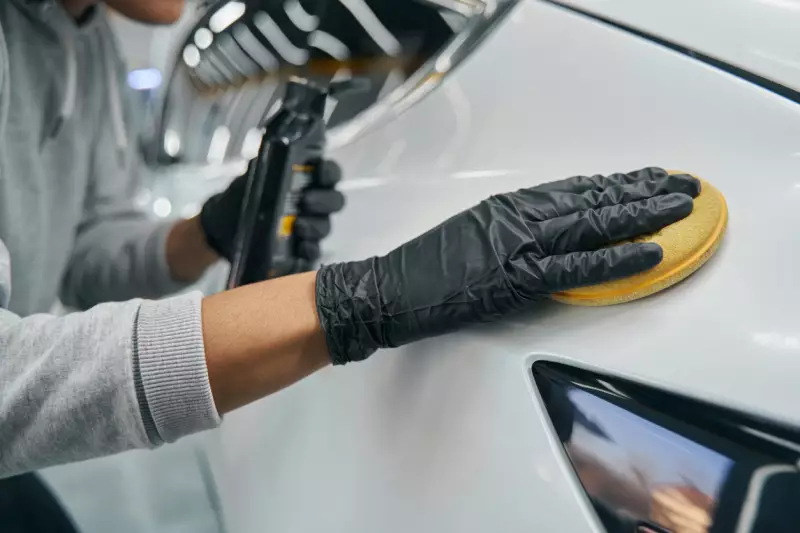 Prevention is always better than cure. It's often far easier to prevent rust from accumulating than it is to repair it. There are also numerous dangers associated with rust accumulation. The structural integrity of the automobile may be compromised by rust, leaving it more vulnerable to damage and accidents. Rust may also severely lower the value of your automobile. Rust stains and other damage might significantly hinder your ability to sell your automobile in the future and lower its resale value. In addition, untreated rust may quickly spread, increasing the difficulty and cost of removal. You may spare yourself future time, money, and hassles by taking some of the following recommended actions to avoid rust on your automobile:
Keep your car clean: Keep your automobile spotless by regularly washing it to get rid of any dirt or debris that might lead to rust.
Wax your car: Wax your automobile to prevent damage from water, salt, and other factors. Waxing your car will produce a barrier that shields the paint from deterioration.
Avoid driving on salted roads: Driving on salted roads should be avoided if at all feasible since salt increases the production of rust.
Park in a garage: Parking in a garage will shield your car from moisture, salt, and other environmental factors.
Repair scratches and dents: Scratches and dents provide a pathway for moisture and salt to reach the metal, leading to rust formation. Repair any scratches and dents as soon as possible.
Use rust inhibitors: Metal car components can be treated with rust inhibitors to stop rust from forming.
Use rust-resistant materials: When replacing automotive parts, go for rust-proof materials like galvanized metal or stainless steel.
Let GoodCar Help if You're on the Lookout for a Car Without Rust!
It takes time and care to repair rust on a car, but it is worthwhile to preserve your investment. You can patch the rust spots on your automobile and stop additional damage by following the instructions provided in this guide. Always use safety eyewear and take measures while using chemicals and equipment. You can keep your automobile looking fantastic and performing well for many years with the right care and upkeep.