In most of the world, driving in fog or snow is a common danger. No matter where you are or what time of year, it can happen to anyone. That's why GoodCar has put together this list of safety tips for how to drive in fog. It will help you understand what can happen and what you should do when these conditions present themselves on the road.
Fog can be a significant safety hazard when driving, as it can significantly reduce visibility. When driving in fog, it is best to drive with an abundance of caution. When driving into fog, you should:
Slow down and allow for extra space between you and other vehicles.
Use your low-beam headlights (not your high beams) to help you see better.
Be aware of changing road conditions and be prepared to stop if necessary.
Pay attention to the direction of oncoming traffic and use your signals appropriately.
Following these simple tips can help ensure a safe journey in foggy conditions.
Not Driving Alone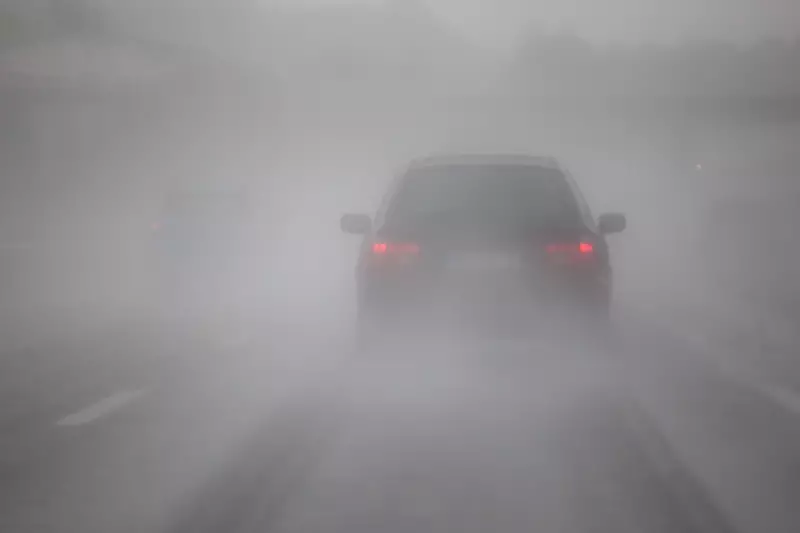 When driving in fog, you should not do it alone. If possible, have someone else in the car with you so that they can help keep an eye out for any oncoming traffic. It is best to drive with another person, and it's also a good idea to let someone know your route and the estimated time of arrival so that they can check on you if you don't arrive when expected.
Slow Down and Leave Plenty of Distance Between You and Other Vehicles
No one likes driving in the fog. It's disorienting and can be dangerous if you're not careful. When driving in fog, rain, or snow, use these tips:
Slow down. This is the most important thing you can do in foggy conditions. You don't want to risk losing control of your vehicle or hitting something you can't see.
Use your low beams. High beams only reflect off the fog and make it harder to see.
Be aware of your surroundings. If you can, pull over to the side of the road and wait for the fog to clear. If you must keep going, pay attention to any landmarks or reference points you pass so you don't get lost.
Be extra cautious at intersections and crossroads. This is where most accidents happen in foggy conditions, so take it slow and be prepared to stop if necessary.
Don't tailgate. Leave plenty of space between you and the car in front of you so you have time to brake if they suddenly stop.
Turn On Your Headlights, Brake Lights, And Fog Lights At Least 100 Feet Ahead
It's essential to be able to see and be seen when driving in snow or fog. Make sure your headlights, brake lights, and fog lights are all turned on so that you can see at least 100 feet ahead and other drivers can see you.
Be In the Right Lane with Enough Space Between You And The Car In Front Of You.
If you're driving in fog, it's important to be in the right lane and to leave enough space between you and the car in front of you. This will give you enough time to stop if the vehicle ahead of you stops suddenly, and it will also help you to see better if you need to change lanes.
Keep Your Cell Phone Far Away When It's Foggy
Fog can be a significant safety hazard when driving, as it can drastically reduce visibility and make it difficult to see other vehicles, pedestrians, and obstacles. One of the best ways to stay safe while driving in fog is to keep your cell phone out of view. This will help you avoid distracted driving and being unable to see what's in front of you. If you must use your phone while driving in fog, pull over to a safe location first.
Don't Drive in Blind Spots
When driving in fog, it is crucial to be aware of your surroundings and avoid driving in blind spots. Blind spots are areas where you cannot see the road ahead or behind you, and these areas can be more hazardous than usual in foggy conditions.
To avoid driving in blind spots, keep your headlights and taillights on at all times. You should also use your mirrors to check for traffic behind you before changing lanes. If you must drive in a blind spot, go slowly and be prepared to stop if necessary.
Make Sure Your Windows and Wipers Are Clean
When driving in fog you can see better by ensuring your windows and wipers are clean. When you are driving in fog, you can see better by:
Windows
Clean your windows before you start driving. Use a clean cloth or paper towel to wipe them down.
If you have time, roll down your windows a few inches to help clear the fog on the outside of the glass.
Wipers
Ensure your wipers are in good condition and are not streaky. Replace them if they are worn out.
Use your wipers to clear the fog from your windshield while driving to help improve your visibility.
Inform Friends and Family of Your Location and Destination. Check In Regularly
Driving in poor weather conditions is not only nerve-racking for the driver and passengers but also a scary time for those family and friends who know you are trying to brave those conditions. Make sure you pull over to a safe place regularly, say every 30 to 45 minutes, and send a quick update to your friends and family on where you are, how things are going, and your expected ETA. This is where driving in fog with a friend or a navigator app can be incredibly effective.
If your current vehicle doesn't have the features you deem necessary to feel safe while driving in fog, such as fog lights, navigators, or lane departure warnings, GoodCar can help you find a vehicle that does!