Are your car headlights looking dull and foggy? Do you find yourself squinting through the dim glow at night? Don't worry, we've got you covered!
Here at GoodCar, we want you to know how to take care of any car you buy. So, we'll show you how to clean headlights on a car so you can bring back that crystal-clear shine to your headlights. With just a few simple steps and some basic supplies, you can restore your headlights to their former glory.
Say goodbye to poor visibility on the road and hello to brighter travels ahead. Let's dive in and learn how to clean those headlights like a pro!
Supplies You Will Need
When it comes to learning how to clean your headlights, having the right supplies is essential. You don't want to start the job only to realize you're missing something halfway through. So before diving into the car cleaning process, make sure you have all the necessary tools and materials on hand.
First and foremost, you'll need a good quality headlight cleaner or restoration kit. These can be easily found at auto supply stores or online. Look for one that specifically targets oxidation and yellowing of headlights.

Next, gather some clean microfiber cloths or soft cotton towels. These will be used for applying the cleaner and buffing away any residue.

In addition, having a spray bottle filled with water can come in handy for rinsing off excess product or diluting the cleaner if needed.

Consider wearing a pair of disposable gloves to protect your hands during the cleaning process. This will help prevent any potential skin irritation from harsh chemicals.

Don't forget about safety! It's important to have proper eye protection while working with cleaners and polishes. A pair of safety goggles will do the trick.
By ensuring you have these supplies ready before tackling your headlight cleaning project, you'll be well-prepared to achieve optimal results without any interruptions along the way.
Steps to Cleaning Car Headlights
Cleaning your car headlights regularly is essential for ensuring optimal visibility on the road. Here are a few easy steps to help you get those headlights shining like new again.
First, gather all the supplies you will need for this task. You'll want to have some mild dish soap, water, a soft cloth or sponge, toothpaste (preferably non-gel), and a clean microfiber towel handy. Remember that dish soap is not a good option for cleaning the whole car.

Start by mixing some dish soap with warm water in a bucket or bowl. Dip your cloth or sponge into the soapy mixture and gently scrub the surface of the headlight lens in circular motions. This will help remove any dirt or grime that has accumulated over time.

Next, rinse off the soapy residue with clean water and inspect the headlight lens. If there are still signs of oxidation or fogging, it's time to bring out the toothpaste! Apply a small amount of toothpaste to a damp cloth and rub it onto the lens using gentle pressure. The abrasive nature of toothpaste helps remove stubborn buildup and restore clarity to your headlights.

Once you've finished rubbing in the toothpaste, rinse off any remaining residue with water and dry thoroughly with a clean microfiber towel. Voila! Your headlights should now be much cleaner and clearer than before.
Remember, regular maintenance is key to keeping your headlights looking their best for longer periods of time. Make sure to give them a quick cleaning every few weeks as part of your car care routine. These tips can help ensure that your car's headlights stay bright and clear – enhancing both safety and aesthetics on those nighttime drives without having to spend money on professional services!
How to Clean the Headlight Lens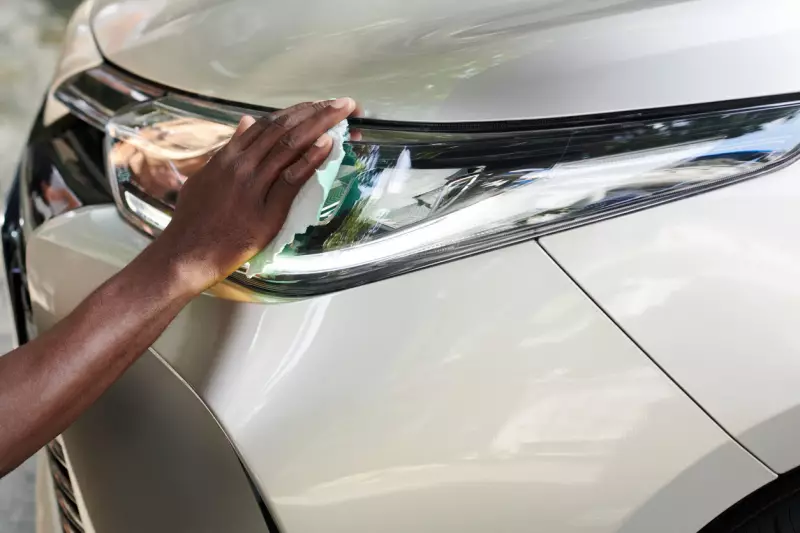 One important step in cleaning your headlights is to clean the headlight lens. Over time, the lens can become cloudy and dull, affecting the brightness of your headlights. To give them a thorough clean, follow these simple steps:
First, gather your supplies. You will need a bucket of warm water, dish soap or car shampoo specifically designed for automotive surfaces, microfiber cloths or sponges, and a polishing compound.

Start by rinsing the headlight lens with water to remove any loose dirt or debris. Next, mix some dish soap or car shampoo with warm water in your bucket.

Dip your microfiber cloth or sponge into the soapy water and gently scrub the headlight lens in circular motions. Be sure to cover every inch of the lens surface.

After you have thoroughly cleaned the lens, rinse it again with clean water to remove any soap residue. Use a dry microfiber cloth to wipe away any excess moisture.

If there are still signs of oxidation or cloudiness on the headlight lens after cleaning it with soapy water, you can try using a polishing compound specifically made for plastic lenses.

Apply a small amount of polishing compound onto a clean microfiber cloth and rub it onto the lens using circular motions. Continue this process until you see an improvement in clarity.
Regular maintenance is crucial for keeping your headlights clear and bright. By following these steps regularly as part of your car care routine, you can ensure optimal visibility and safety while driving at night.
Learn How to Clean Foggy Headlights
Foggy headlights can diminish your visibility on the road and make your car look worn and neglected. Luckily, cleaning foggy headlights is a fairly simple process that you can do at home with just a few supplies.
To begin, gather the necessary materials: toothpaste, water, a soft cloth or sponge, and some masking tape. Start by applying toothpaste directly onto the headlight lens. Use circular motions to gently scrub away any dirt or grime that may be causing the foggy appearance. Rinse off the toothpaste with water and dry it thoroughly.
Next, use masking tape to protect any surrounding areas of the headlight that you don't want to accidentally damage during cleaning. This will help ensure a more precise and focused cleaning process.
Once you have prepared your headlights for cleaning, dampen a soft cloth or sponge with water and apply some mild soap or automotive cleaner. Gently scrub the surface of the headlight in back-and-forth motions until all residue is removed.
Afterward, rinse off any remaining soap residue with clean water and pat dry using a separate cloth. Remove the masking tape carefully without disturbing any cleaned areas.
By following these steps regularly to maintain your headlights' cleanliness, you'll improve visibility while driving and keep your car looking its best! Remember to always take care when working around electrical components in order to avoid damage or injury.
Clear Headlights Lead to Safer Journeys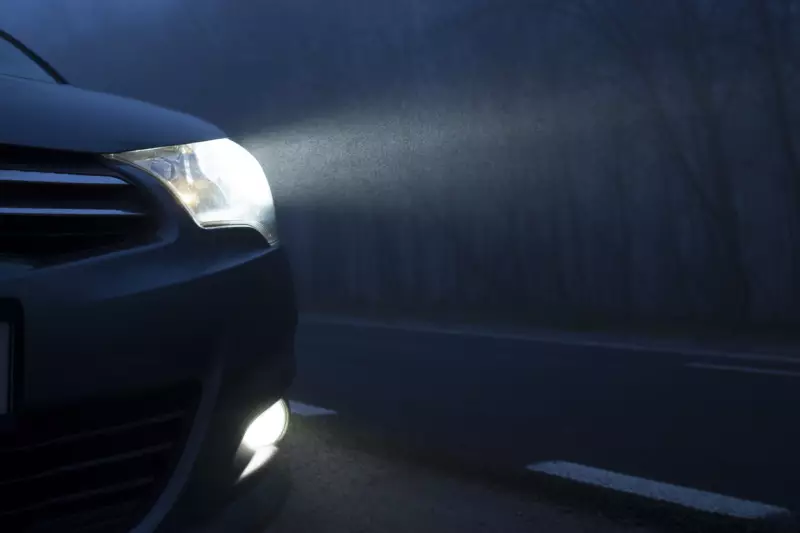 Cleaning car headlights is an essential part of car maintenance that can greatly improve visibility and safety on the road. If you notice dingy or foggy headlights in a car you plan to purchase, check out a vehicle history report to ensure that the vehicle has gone through proper maintenance in the past. Poor headlight care could point to poor overall vehicle maintenance, too.
By following these simple steps, you can effectively remove dirt, grime, and fog from your headlights, restoring them to their original clarity. Regularly inspecting and cleaning your headlights should be part of your overall car care routine. Not only does it enhance visibility while driving at night but also improves the overall appearance of your vehicle.