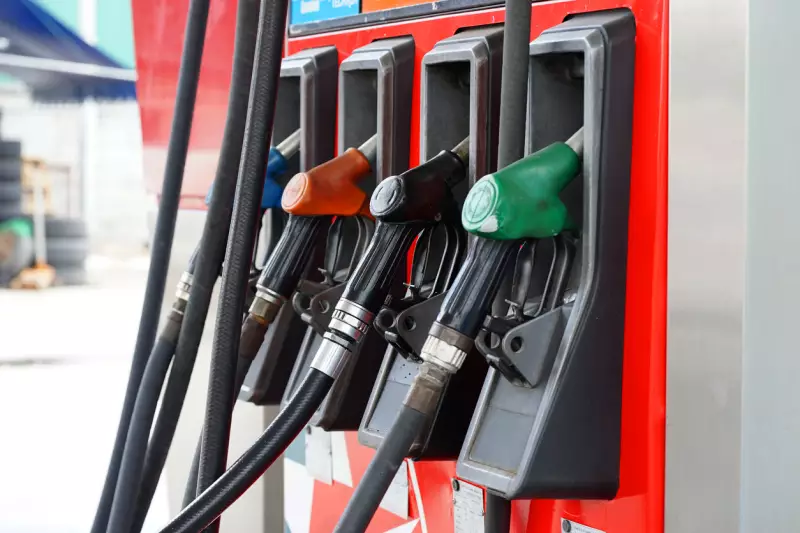 With the current state of our environment, people are more aware than ever of the kind of fuel their vehicles use. From electric to diesel, a wide variety of gas types can power your vehicle. Learn about the different types of fuel and what vehicles use them. That will help you understand how each fuel type impacts the environment and why it's important to make an informed decision when choosing your vehicle's power source.
What Are the Different Types of Fuel Vehicles Use?
Many types of fuel vehicles are used, each with its own benefits and drawbacks. The most common type of fuel vehicle is the gasoline-powered car. Gasoline cars are typically the most affordable type of car to buy and operate, emitting relatively low pollution levels. However, gasoline cars have several disadvantages, including poor fuel economy and high emissions of greenhouse gases.
Other fuel vehicles include diesel-powered cars, which offer excellent fuel economy but produce higher levels of pollution than gasoline cars. Electric cars are becoming increasingly popular as they offer very low emissions and can be powered by renewable energy sources. However, electric cars are still relatively expensive to purchase and maintain.
Gasoline
Gasoline is a liquid petroleum product used as a fuel in internal combustion engines. It consists of a mixture of hydrocarbons, including alkanes, cycloalkanes, and aromatics. Gasoline also contains small amounts of additives such as sulfur and lead. There are a few different types of gasoline, and different types of gas for cars, too.
Gasoline is produced through fractional distillation, which separates crude oil into different components based on their boiling points. The lightest components, including gasoline, are vaporized and then condensed back into liquid form.
Lead was once added to gasoline to improve engine performance and prevent knocking (a type of engine noise that results from premature ignition of the fuel-air mixture). However, lead harms human health and the environment, so it has been phased out in most countries.
Sulfur was also historically added to gasoline to improve engine performance, but it, too, has been phased out due to its negative impacts on air quality.
To improve anti-knocking properties, gasoline typically contains octane boosters such as methyl tertiary butyl ether (MTBE) or ethanol. However, MTBE is a groundwater contaminant, so its use is being phased out in many areas. Ethanol is renewable and less environmentally damaging, so it is being used as a replacement for MTBE.
Additives such as detergents and corrosion inhibitors are also added to gasoline to help keep engines clean and prevent corrosion.
Diesel
Diesel fuel is a type of petroleum product that is made from crude oil. It is used in many vehicles, including cars, trucks, buses, and trains. Diesel engines are known for their high torque and low emissions. Always remember it's dangerous to put gas in a diesel engine.
Diesel fuel has a higher energy density than gasoline, which means it contains more energy per gallon. This makes diesel engines more efficient than gasoline engines. However, diesel engines also produce more pollution than gasoline engines.
Diesel vehicles typically get better fuel economy than gasoline vehicles, and this is because diesel engines are more efficient than gasoline engines. However, diesel vehicles also emit more pollution than gasoline vehicles.
Electric
Electric cars are powered by electricity from batteries, and they are becoming increasingly popular due to their environmental friendliness. They produce no emissions, so they are much better for the environment than gasoline-powered cars. Electric cars are also very quiet, which makes them ideal for city driving.
Alternative Fuels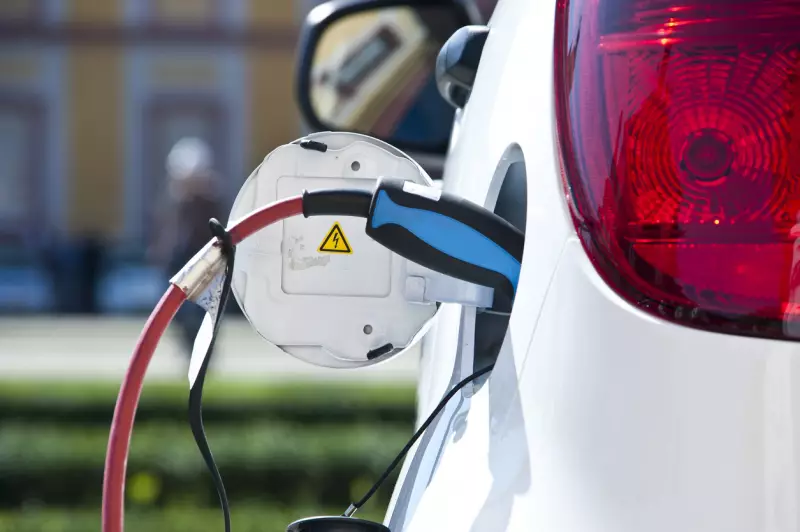 As the world becomes increasingly conscientious of the environmental impacts of traditional gasoline and diesel vehicles, alternative fuel sources for transportation are becoming more prevalent. Electric vehicles are perhaps the most well-known example of an alternative fuel source, but many others are also worth considering.
Below is a brief overview of some common alternative fuels for vehicles:
Electricity: As mentioned, electric vehicles are powered by electricity from batteries, which can be recharged from the grid. While the initial cost of electric vehicles can be high, they are cheaper to operate and maintain than gas-powered vehicles over the long term.
Natural Gas: Natural gas is a cleaner-burning fossil fuel than gasoline or diesel and can be used to power both internal combustion engines and fuel cells. Natural gas vehicles typically have a longer range than electric vehicles and can be refueled quickly.
Biofuel: Biofuels are renewable fuels made from plant or animal products. Common biofuels include ethanol (made from corn) and biodiesel (made from vegetable oil). Biofuels are used in conventional gasoline and diesel vehicles with little modification required.
Hydrogen: Hydrogen is a clean-burning fuel used in Fuel Cell Vehicles (FCVs). FCVs convert hydrogen into electricity to power the vehicle, with water vapor as the only emission. While hydrogen infrastructure is still being developed, FCVs have great potential as a zero-emission alternative to traditional gasoline and diesel cars.
Which Types of Fuels Are Best?
There are many different types of fuel that can be used to power a vehicle, each with its own advantages and disadvantages. Some of the most common types of fuel include gasoline, diesel, ethanol, and electricity.
Gasoline is one of the most popular types of fuel for vehicles. It is relatively inexpensive and easy to find. However, it is also one of the dirtiest fuels, emitting a range of pollutants into the atmosphere.
Diesel is another popular type of fuel, particularly for larger vehicles such as trucks and buses. It is more efficient than gasoline and produces fewer emissions. However, it can be more expensive to purchase and can be difficult to find in some areas.
Ethanol is a type of alcohol that can be used as fuel for vehicles. It is renewable and produces fewer emissions than gasoline or diesel. However, it can be less efficient than other fuels and may not be available in all areas.
Electricity is an increasingly popular choice for powering vehicles. Electric vehicles are very efficient and produce zero emissions. However, they can be expensive to purchase and require access to charging stations.
What Kind of Gas Does My Car Take? How Do I Know?
You can determine what kind of fuel your car takes in a few different ways. One way is to consult your car's owner's manual. The owner's manual should have a section that lists the specific fuel types compatible with your car. Another way to determine what fuel your car uses is to look for a sticker inside the gas cap door. This sticker should also list the fuel types compatible with your car.
If you cannot find this sticker, or if you cannot locate your owner's manual, you can also run a vehicle history report. This report provides you with all the same information that would have been on your window sticker, including the type of fuel your car takes.
Let GoodCar Teach You About the Various Fuel Types So You Can Use What Works Best for You
There are a wide variety of fuels that vehicles can use. From gasoline to biodiesel, each fuel has its own unique properties and benefits. It is important to understand the pros and cons of each type of fuel when deciding which one is best for your vehicle. With this knowledge from GoodCar, you will be able to make an informed decision about which type of fuel is right for you.