The airbag system in your vehicle deploys protective airbags in front and sometimes in other locations around your vehicle to help prevent serious injuries from occurring. This system keeps drivers and passengers safer, but a simple problem with the system can prevent it from functioning properly. If there is an issue with the system, you'll notice an airbag warning light on your dashboard. This light may turn on because of a simple error, but it might be on because of a real problem as well. Learn how to troubleshoot the light and how to do an airbag light reset to take care of this issue and keep you and your passengers safe.
Why is My Airbag Light On?
If your airbag light is on, it means that your airbags or one of the sensors connected to the system aren't functioning properly. Having a light on means that at least one of your airbags won't deploy properly. This is a real safety issue, and it's something you should resolve as soon as possible. There are several different reasons your airbag light could be on, and it's up to you to explore the most common problems to hopefully resolve your issue.
Faulty or dirty wire connectors under the driver's and passenger's seats
The passenger airbag switch is turned off
Your airbag battery is empty
Your airbag clock spring is worn and faulty
Check the Wire Connectors
If a quick reset of your airbag light doesn't resolve your issues, you may have problems with your vehicle's wire connectors. Look under the driver's and passenger's seats in your vehicle for wire connectors. These are part of the airbag system and can cause the light to come on. Make sure each of the connectors is in good condition and fully seated. Also, clean out the connectors using an electronic cleaner to verify you have a good reliable contact in your system. Drive your vehicle around for at least five minutes after cleaning the passenger and driver's seat weight sensor connectors to see if that will reset your airbag light. After five minutes, if the light doesn't go off, the connectors likely weren't your issue either.
Try the Passenger Airbag Switch
Some vehicles have a special switch that enables you to turn off the passenger's side airbag. Look for this switch in front of the center console and also in the glove box, and to the right of the passenger's side dash. You may have to open the passenger's door to get at the button. Make sure the passenger's airbag is on, and if it isn't, that could be why your airbag light in the car is on.
Verify Your Seatbelts are Functional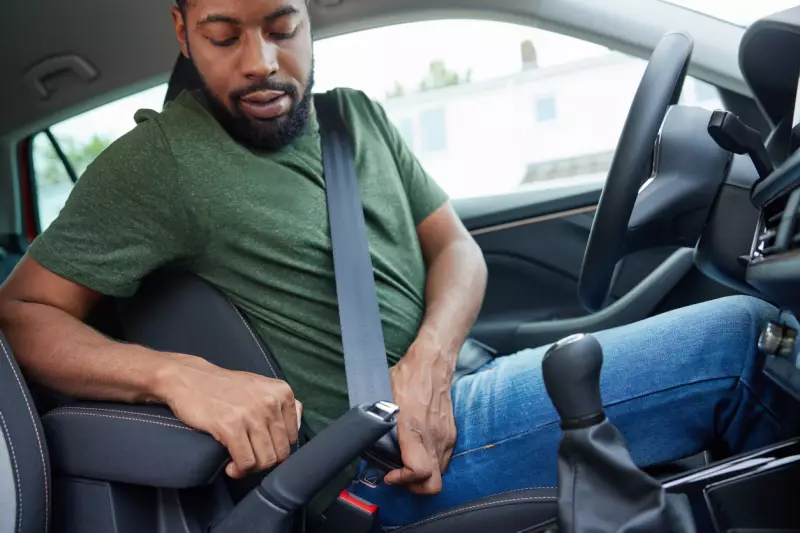 While it likely doesn't seem related, most seatbelts are connected to an airbag sensor system. If either front seatbelt isn't functioning properly, it can cause your airbag light on the dashboard to illuminate. Make sure each belt buckles and unbuckles properly. Listen for a clear click when you buckle it. If the belt doesn't buckle properly, repairing it may resolve your airbag light issue as well.
Recharge Your Airbag Backup Battery
Most airbag systems have a backup battery to deploy the bags. This battery can become discharged if your car battery is dead for too long. Give the battery time to charge back up after starting your vehicle after a dead battery. If that doesn't resolve the issue, you may have to charge the battery and reset the sensors yourself.
Replace the Airbag Clock Spring
There is a special clock spring mechanism that helps keep your airbag functional. This device interacts with your steering wheel and eventually can become worn. Having the clock spring replaced could resolve your airbag issues.
How to Turn Your Airbag Light Off
If your airbag light is on and you don't think there is a problem with the airbags in your vehicle, you can try turning the light off to see if it remains off. There is a simple procedure you can follow to get the airbag light to go off in most vehicles. To do this, follow the simple steps outlined below.
Put your key in the ignition and turn until your car has power but hasn't started
Leave power going to your car long enough for the airbag light to come on and to go off again; this should take about seven seconds
Turn the key to the off position again
Repeat these steps three or more times, turning the key just enough to power on the vehicle and letting the airbag light turn off fully.
Start your vehicle and look to see if the airbag light remains off
If the airbag light on your dash was on for no reason, the light should remain off. If it illuminates again, you have a problem to resolve, and doing a simple airbag reset isn't enough to fix the issue.
Reset the Airbag Code Electronically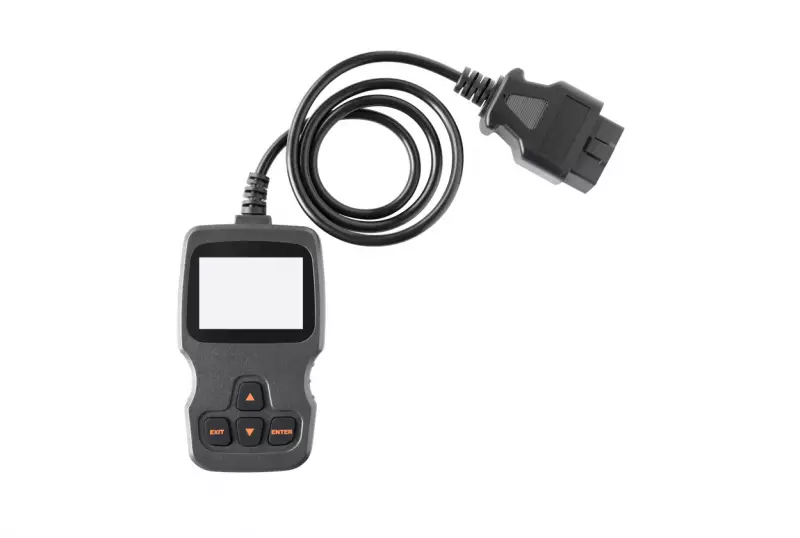 Connect an OBD-II scanner to your vehicle and use it to read the error code for your airbag. It will tell you what the airbag light means to give you a better idea about what your issue is. It will also enable you to reset the error code in your vehicle. Reset the code and wait to see if the airbag light remains off. If it does, your issue is resolved. If not, you still have more work to do.
Will Disconnecting the Battery Reset the Airbag Light?
Yes, disconnecting the battery will reset the airbag light in your vehicle. By disconnecting the battery, you are resetting the computer in your vehicle. This does the same thing as clearing error codes using an OBD-II scanner tool. Use the battery to reset the light to resolve the issue when you don't have an OBD-II tool available.
If you have an airbag light on your vehicle, there is likely something wrong with your airbag system. This is a potential red flag when test-driving a vehicle you're thinking about purchasing. Use any warning lights to help you choose whether to purchase a vehicle or not. You should also look at a car history report to help you avoid damaged vehicles that have been in serious accidents or neglected by the previous owner.
Once you understand how airbag warning lights work, how to reset them, and what issues you may have to resolve, you can try to fix the problem and get your warning lights off again. Use these tips to keep your vehicle safe and running properly.