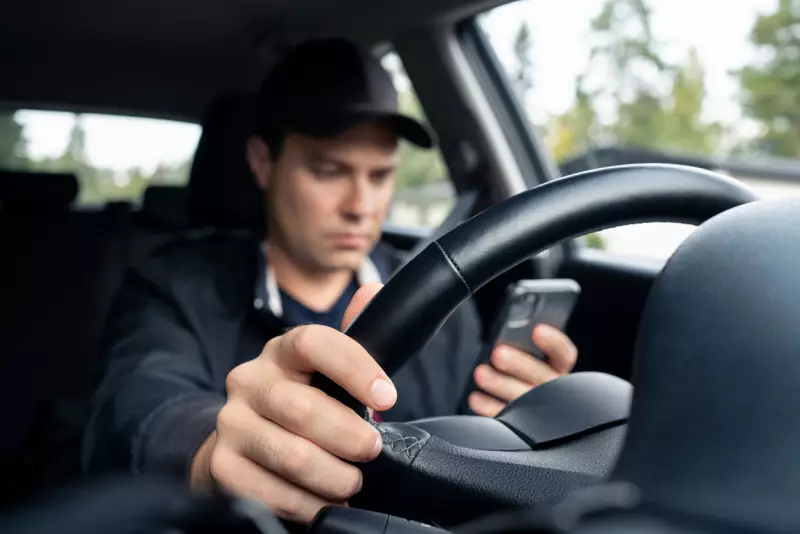 When purchasing a new car, safety is always a top priority. Though while a car's safety features are unquestionably important, it is often drivers that are most responsible for causing dangerous situations. Driving while distracted puts everyone on the road in danger and is frequently fatal. In actuality, hundreds of fatalities and injuries are brought on by distracted driving every year. Here at GoodCar, we'll cover all there is to know about distracted driving, including what it is, why it is dangerous, and how to avoid it.
What is Distracted Driving?
Any activity that diverts your attention from driving is considered distracted driving. This can range from eating, drinking, using your phone for talking or texting, or applying cosmetics. Distracted driving is any activity that prevents you from concentrating on the task of driving.
Why is Distracted Driving Dangerous?
Driving while distracted is risky for a number of reasons. First of all, being distracted impairs your ability to pay attention to the road and can result in collisions. In reality, distracted driving contributed to 8.7% of all fatal collisions and 7.9% of all injury-causing crashes in 2019, according to the National Highway Traffic Safety Administration (NHTSA).
Second, inattentive driving slows your reflexes. It may require more time for your brain to analyze the issue and make the right response if you suddenly need to stop or swerve when distracted.
Lastly, driving while distracted can affect your capacity for rational decision-making. While you're preoccupied, you might not be able to accurately analyze the issue or decide how to best protect others and yourself.
Types of Distracted Driving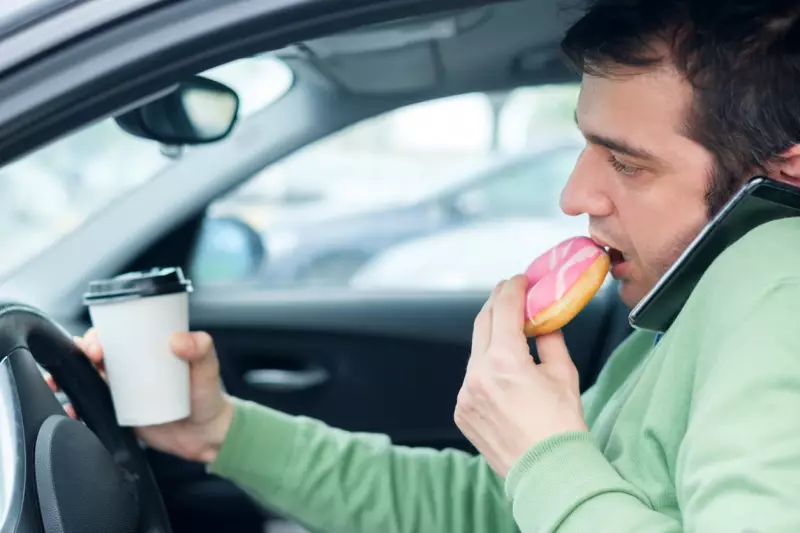 Visual, physical, and cognitive distractions are the three basic categories of distracted driving. You become visually distracted when your eyes are taken off the road. This includes using your phone, glancing at your GPS, or turning to speak to another driver or passenger.
When you take your hands off the wheel, you get manually distracted. Eating, drinking, or reaching for anything in the automobile are examples of this.
When you divert your focus away from the task of driving, cognitive distraction occurs. This might involve conversing on the phone, daydreaming, or being lost in one's thoughts.
Preventing Distracted Driving
Thankfully, there are a number of actions you may take to avoid driving while distracted. Observe the following advice:
Shut off your phone. Using a phone while driving is among the worst distractions. Keep your phone on silent and keep it out of reach so you won't be tempted to use it.
Think ahead. When you know a lengthy journey will leave you hungry or thirsty, prepare ahead of time by packing food or beverages that you can readily access while driving.
Keep your vehicle neat. Your car's clutter may distract you. Keep your automobile orderly and spotless to avoid the temptation to grab for unnecessary items while driving.
Do not multitask. Your primary attention should be on driving whenever you are behind the wheel. Do not attempt to drive while eating, drinking, or applying cosmetics.
Get enough rest. Driving when fatigued or distracted is potentially just as risky. Prior to getting behind the wheel, make sure you have adequate sleep.
Make the most of technology. There are several technologies in more recent automobiles that can assist you to avoid driving while you're distracted, such as voice-activated controls for your phone or navigation system.
Lead by example. Set a positive example by refraining from distracted driving yourself and urging others to do the same if you have kids or other passengers in the car.
Speak up. If you're a passenger in a car with a distracted driver, speak up and ask them to put their phone away or focus on driving.
Consequences of Distracted Driving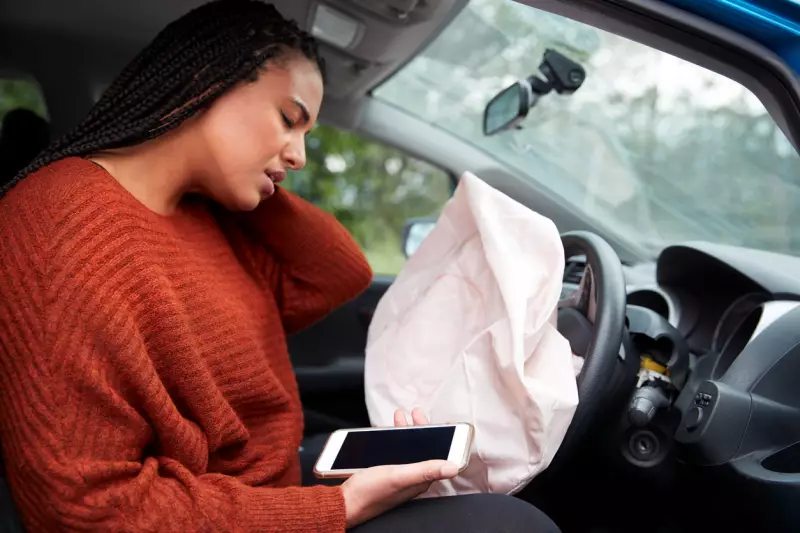 Driving while distracted can have serious repercussions. Driving while distracted carries a risk of harm or death in addition to potential financial and legal consequences.
Driving while distracted can result in penalties, points on your license, or potentially the suspension of your license. If you cause an accident when driving while distracted, you could even be charged with a crime in specific circumstances.
Distracted driving can result in financial penalties in addition to legal ones. If you cause an accident while driving while inattentive, you may be held responsible for any losses or injuries. Medical expenses, property damage, and even missed pay may fall under this category.
Overall, the costs of distracted driving can be extremely high, both in terms of financial expenditures and human lives lost.
The Role of Technology in Distracted Driving
Technology has improved driving safety in many ways, but it has also made distracted driving an issue. For example, smartphones have made it simpler than ever to stay connected when traveling but have increased the number of distractions for the average driver.
On the other hand, technological solutions can also aid in reducing distracted driving. Several more recent vehicles include safety technologies like automatic braking, collision avoidance systems, and lane departure indicators that can help reduce accidents brought on by distracted driving.
Moreover, there are gadgets and applications that can aid in preventing distracted driving. To alert others that you are driving, certain applications, for instance, may automatically quiet your phone while you are driving or reply to text messages automatically.
The Importance of Education and Awareness
Preventing distracted driving starts with education and awareness. Many people might not be aware that what they're doing while driving is risky or deemed distracted driving.
The frequency of accidents brought on by distracted driving can be decreased by educating drivers about the risks and ways to avoid them. Public service announcements, driver education courses, and initiatives to increase awareness of the risks associated with distracted driving can all fall under this category.
Companies can also help avoid distracted driving by establishing rules that forbid staff members from using their phones while driving for work-related purposes.
Prepare So You Never Fall Victim to Distracted Driving
Each and every driver on the road is impacted by the significant issue of distracted driving. Technology has made it simpler than ever to stay connected while driving, but it has also made distracted driving a concern.
Starting with awareness and education, distracted driving may be avoided. We can endeavor to reduce the frequency of incidents brought on by distracted driving by teaching drivers about the risks and how to avoid them.
Keep in mind that your primary attention should be on driving while you are behind the wheel. Before getting behind the wheel, put your phone away, refrain from multitasking, and get adequate sleep. We can all contribute to making the roads safer by taking these relatively simple actions.