Welcome to the GoodCar guide on how to say goodbye to car mold! We know that unpleasant sight and smell of mold creeping into our beloved vehicles. But fear not, because we're here to help you reclaim your car's interior and get it looking and smelling fresh once again.
At GoodCar, we believe it is essential that you know what exactly car mold is, whether or not it poses any dangers, and most importantly, how you can prevent its unwelcome presence in the first place. And for those unfortunate enough to already have a case of car mold on their hands (or rather, seats), fret not - we'll also delve into effective methods for removing both the visible signs of mold as well as that pesky mildew smell.
So, buckle up (pun intended) and prepare yourself for some expert tips and tricks on banishing car mold from your life. Let's dive right in!
What is Car Mold?
Car mold, as the name suggests, refers to the growth of mold and mildew in your car's interior. It occurs when moisture builds up inside the vehicle, providing a perfect breeding ground for these unwelcome fungi. You might find mold on your seats, carpets, dashboard, or even in hidden nooks and crannies.
Mold thrives in warm and humid environments - conditions that can easily be found inside a closed-up car during hot summer months or after heavy rainfall. If you live in an area with high humidity levels or frequently leave wet items like umbrellas or towels inside your car, you're at a higher risk of encountering this pesky problem.
Apart from its unsightly appearance and unpleasant odor, car mold can also lead to health issues if left untreated. Mold spores can trigger allergies and respiratory problems such as coughing, sneezing, and even asthma attacks. That's why it's crucial to address any signs that mold is growing promptly to ensure both the cleanliness and safety of your vehicle.
Prevention is key when it comes to dealing with car mold. Keeping your car clean by regularly vacuuming the interior will help remove any dirt or debris that could contribute to moisture buildup. Additionally, try not to leave damp items behind - always make sure they are dried thoroughly before placing them in your vehicle.
Is Mold In a Car Dangerous?
When it comes to mold in your car, the answer is not so black and white. While some types of mold can be harmless, others can pose potential health risks. The danger lies in the fact that mold spores are easily airborne and can be inhaled, leading to respiratory issues and allergies.
If you notice there are signs that mold is growing in your vehicle, like you can see it on surfaces or the vehicle gets a musty smell, then it is essential you take action quickly. Leaving mold untreated can allow it to spread and potentially impact your health.
Certain individuals may be more susceptible to the effects of car mold than others. This includes those with pre-existing respiratory conditions like asthma or allergies. Children and elderly people also tend to have weaker immune systems, making them more vulnerable.
To protect yourself and your passengers from potential harm, it's essential to address car mold as soon as possible. Regularly inspecting your vehicle for any signs of moisture accumulation or condensation can help prevent the growth of mold altogether.
By keeping your car clean and dry, you significantly reduce the chances of developing a mold problem. This means promptly drying out wet carpets or seats after spills or rainstorms and using dehumidifiers if necessary.
Remember that prevention is key when it comes to dealing with car mold. If left unchecked, this pesky fungus might not only affect your vehicle but also compromise both yours' and others' well-being while on the road!
How to Prevent Car Mold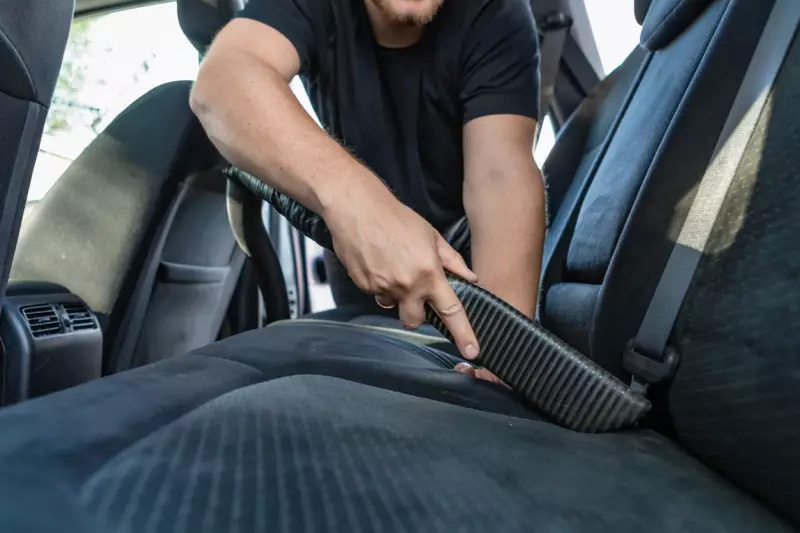 Car mold is not only unsightly, but it can also be potentially dangerous. To prevent the growth of mold in your car, there are a few simple steps you can take.
First and foremost, keep your car clean and dry. Moisture is one of the main culprits behind mold growth, so regularly cleaning up any spills or leaks is crucial.

Additionally, the presence of mold can attract mice, which are drawn to moist environments. So make sure to thoroughly dry any wet surfaces to keep them out of your vehicle.

Another important preventive measure is proper ventilation. When parked, crack open the windows slightly to allow for air circulation. This will help reduce humidity levels inside the car and discourage mold from taking hold.

Regularly inspecting and maintaining your vehicle's air conditioning system is also essential in preventing mold growth. Replace cabin filters as recommended by the manufacturer to ensure that fresh air circulates throughout the interior of your car.

Additionally, consider using some of the commercially available moisture-absorbing products such as dehumidifiers or even silica gel packages inside your vehicle should it get wet. These can help absorb excess moisture and inhibit mold growth.
One thing to note is that when buying a car, make sure you run a vehicle history report on it. The last thing you want is to buy a vehicle that may have been involved in a flood in the past, only to have it start showing signs of mold right after the purchase.
How to Remove Mold from a Car's Interior
One of the most common places for mold to grow in a car is on the interior surfaces, including the carpet. If left unaddressed, this can not only create an unpleasant odor but also pose health risks. So, here's how you can effectively remove mold from your car's interior.
Start by thoroughly vacuuming all areas affected by mold. This will help to remove any loose spores and debris. Next, mix a solution of equal parts white vinegar and tap water in a spray bottle, shaking to combine. Vinegar is known for its natural antifungal properties.
Spray this mixture onto the affected areas and let it sit for about 15 minutes. Then use a clean cloth or sponge to scrub away the mold stains gently. Be sure to work in small sections at a time.
Once you have removed as much mold as possible with vinegar, it's time to tackle any remaining stains or odors with baking soda. Sprinkle baking soda liberally over the carpeted areas and allow it to sit overnight or longer if needed.
Vacuum up the baking soda and assess whether there are any lingering signs of mold or smells that need further attention. If so, repeat these steps until satisfied with the results.
Remember that prevention is key when it comes to keeping your car free from mold growth inside. Regularly cleaning your vehicle's interior and addressing any moisture issues promptly will go a long way in preventing future outbreaks.
Take control of those pesky molds in your car today – don't let them take hold of your comfort and well-being while driving!
How to Get Rid of the Mildew Smell In a Car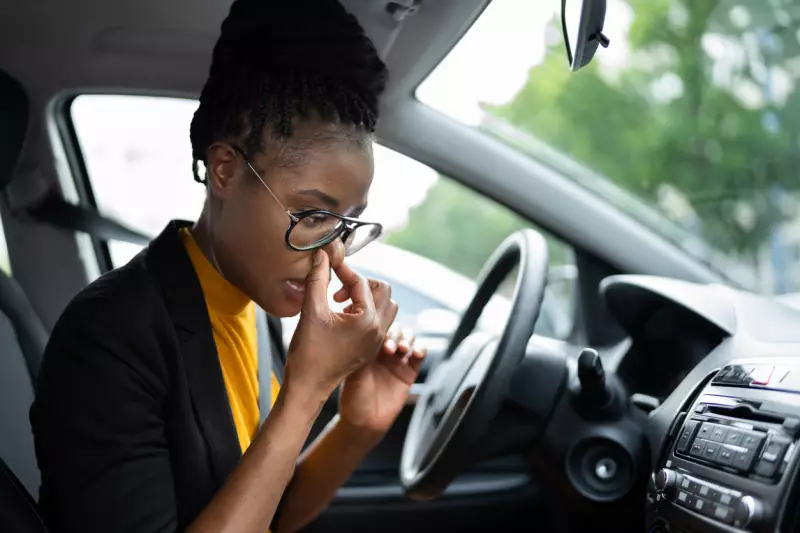 No one likes the musty and unpleasant odor of mildew in their car. Whether it's from a forgotten wet umbrella or a spill that went unnoticed, getting rid of that mildew smell is essential for a fresh and enjoyable driving experience.
First, start by thoroughly cleaning your car's interior. Remove any trash, debris, or food particles that may contribute to the lingering smell. Use an upholstery cleaner specifically designed for cars to clean the carpets and seats.
Next, tackle the source of the odor. Look for areas where moisture might be trapped, such as under floor mats or in trunk compartments. Wipe these areas dry with a clean cloth and allow them to air out.
To further eliminate the mildew smell, use natural remedies like baking soda or activated charcoal. Sprinkle either substance on affected areas and let it sit overnight before vacuuming it up. These absorbents can help neutralize odors by absorbing excess moisture.
For stubborn smells that persist even after cleaning and using natural remedies, consider using an odor eliminator specifically formulated for cars. These products are designed to target tough odors like smoke and mildew and leave behind a fresh scent.
Regular maintenance is key in preventing future mold growths inside your vehicle. By following these steps, you can keep your car smelling fresh and free from those pesky mildew odors.
Let GoodCar Help You Find a Car You Can Rely On
If you're dealing with car mold, it's important to take action as soon as possible. Mold not only poses health risks but can also lead to unpleasant odors and damage to your vehicle's interior.
However, if you find yourself constantly battling with mold or simply want to avoid the hassle altogether, consider letting GoodCar help you find a reliable vehicle. With our marketplace with an extensive selection of pre-owned cars, you can have peace of mind knowing that your new ride will be mold-free.