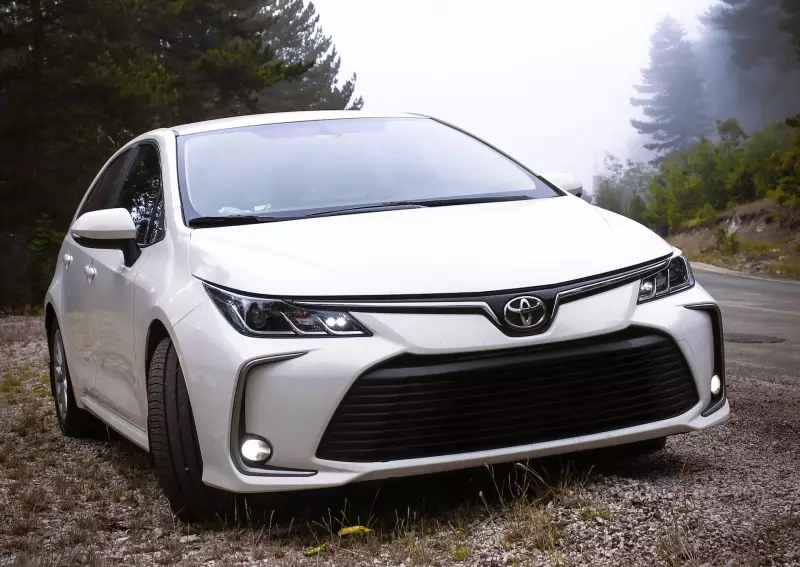 With fuel prices steadily increasing, more people are looking for alternative ways to save on gas without sacrificing their need for speed. One of the most popular car alternatives today is the compact car – they offer great value, come with various useful features, and provide exceptional fuel efficiency that makes them perfect for everyday use. Let's learn more about the history of compact cars together with GoodCar and find out which five we think will make great options in 2023!
What is a Compact Car?
To start off, what is a compact car, and what does compact car mean? The compact car meaning is a car that is smaller than your usual automobile but also more fuel efficient and, traditionally, less expensive. It's a great option for those looking for a smaller, more fuel-efficient vehicle. While compact cars have been around for decades, they have gained popularity recently as gas prices have risen.
There are many types of compact cars on the market, so it is important to do your research to find the right one. Here are some things to consider when shopping for a compact car:
Fuel economy: One of the main reasons people choose compact cars is that they are more fuel-efficient than larger ones. When comparing fuel economy, be sure to look at both city and highway mileage.
Size: Compact cars are, well, compact! This means they may not have as much interior space as a larger car. If you plan on carrying passengers or cargo frequently, ensure the compact car you're considering has enough room to meet your needs. There are small compact cars and larger ones, but none are quite as large as an SUV or mini-van.
Price: Compact cars tend to be less expensive than larger vehicles, which makes them a great option for budget-minded shoppers. However, keep in mind that price shouldn't be the only factor you consider when making your decision – be sure to also look at things like fuel economy and size to ensure you're getting the best value for your money.
History of the Compact Car
The modern compact car is a product of twentieth-century engineering, and its history is a story of the response to evolving consumer needs. The first generation of compact cars was introduced in the early 1920s in response to the growing demand for more fuel-efficient vehicles. These early models were smaller than their predecessors but retained many features that made them popular among consumers.
Compact cars became increasingly popular in the years following World War II, as they offered consumers a more affordable alternative to larger vehicles. This popularity continued into the 1950s and 1960s, as Americans began to prefer smaller, more fuel-efficient cars. By the 1970s, however, larger cars had regained favor among many Americans, and compact car sales began to decline.
It wasn't until the late 1990s that compact cars once again became popular among American consumers. In response to rising fuel prices and concerns about environmental sustainability, many drivers began to look for more fuel-efficient vehicles. Today, compact cars are one of the most popular choices among new car buyers, and their popularity is expected to grow in the coming years.
Reasons for Rise in Popularity In 2023
In 2023, many experts believe the popularity of hybrid/electric and compact cars will rise dramatically. There are several reasons for this increased popularity.
First, gas prices are expected to rise in the next few years. This will make fuel-efficient cars like hybrid and compact cars even more attractive to consumers.
Second, the compact car is starting to see even more technological advances in current models, with even more on the horizon. New features like self-driving and electric powertrains are expected to become available on compact cars, making them even more appealing to buyers.
Third, demographic trends indicate that millennials will make up a larger percentage of new car buyers in 2023 than today. And this generation is particularly interested in fuel-efficient and technologically advanced vehicles. So, the compact car is poised to benefit from these trends, and car manufacturers have taken notice.
Five Best Compact Cars for 2023
The current compact car landscape is filled with a bevy of great choices. In terms of some of the top examples available for 2023, the Honda Civic, Mazda 3, Volkswagen GTI, Hyundai Veloster N, and Toyota Corolla all have something to say.
Honda Civic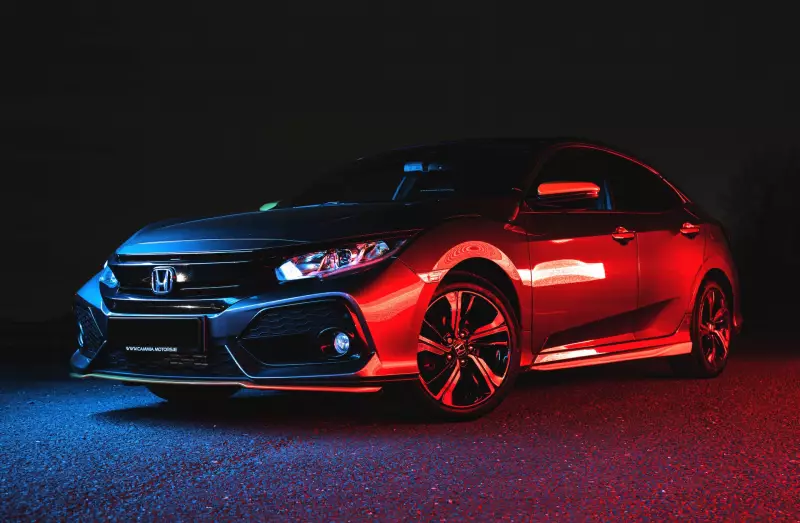 The Honda Civic has long been a favorite among small-car shoppers. For 2023, the Civic gets an updated look inside and out, along with a few new features. Under the hood is a 1.5-liter turbocharged four-cylinder engine that makes 174 horsepower and 162 lb-ft of torque.
Front-wheel drive is standard, but buyers can opt for all-wheel drive if they desire. The SE, EX, and Touring trims are all available with the six-speed manual transmission, while the CVT is optional on those models and standard on the Sport trim.
Along with its sleek new styling, the Civic comes packed with standard safety features like adaptive cruise control, automated emergency braking, lane departure warning, and more. Prices start at $21,045 for the base model LX sedan and go up to $28,195 for the Touring trim.
Mazda 3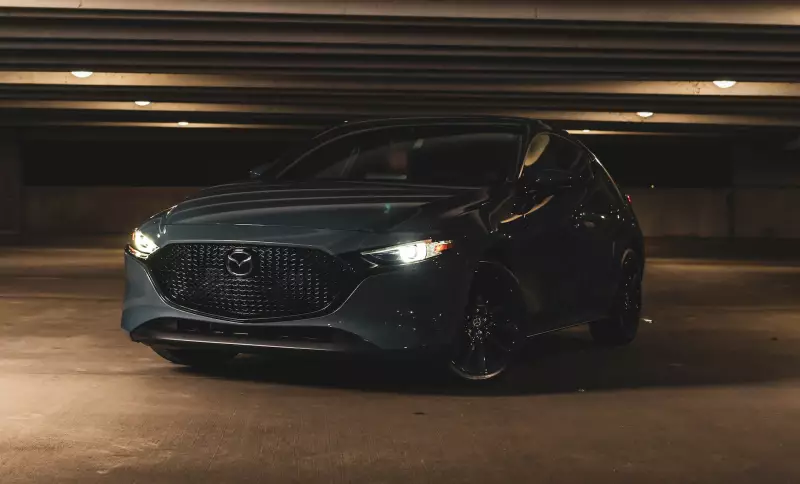 The Mazda 3 was completely redesigned in 2020 and continues to impress going into its third year of the redesign. It's available in both sedan and hatchback body styles (the latter being our personal favorite), and power comes from a 186-horsepower 2.5 -liter four-cylinder engine backed by either a six-speed manual transmission or a six-speed automatic.
The Mazda 3 comes standard with many creature comforts like Apple CarPlay, Android Auto, keyless entry, dual-zone climate control, rear cross-traffic alert, and more. The base model starts at $21,000 and tops out at just under $30K for the fully loaded Premium Plus hatchback.
Volkswagen GTI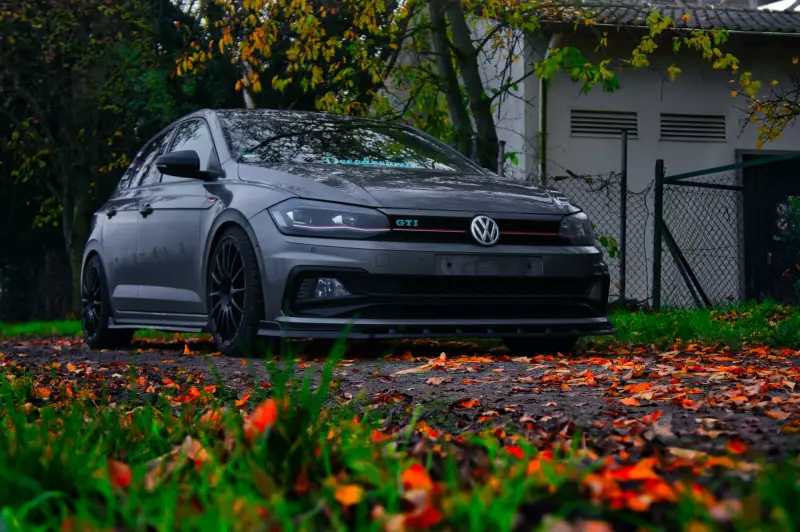 The Volkswagen GTI takes the form of a pocket rocket made practical with seating for five and an array of useful features. Power comes from a 2.0-liter turbocharged four-cylinder engine that makes 228 horsepower and 258 lb-ft of torque when paired with its seven-speed dual-clutch transmission.
Available as either a three- or five-door hatchback, the GTI is surprisingly fun to drive and packs plenty of tech features to boot, such as wireless charging and VW's excellent Digital Cockpit display. Pricing starts at $27,995 for the base S trim and maxes out at $40,495 for the Autobahn model.
Hyundai Veloster N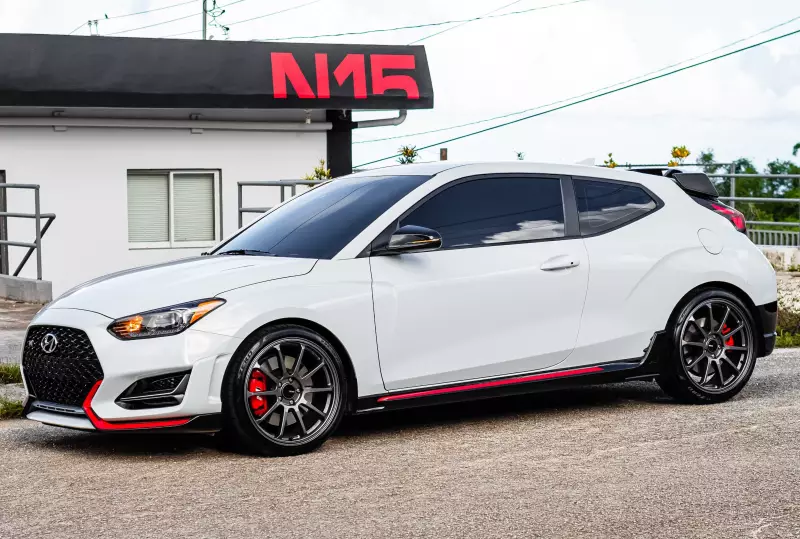 For something a bit different, check out the Hyundai Veloster N Performance Package, which adds two extra doors to a feisty turbocharged four-cylinder engine. Output for this engine is an impressive 275 horsepower and 260 lb-ft of torque, which you can send to the front or all four wheels with the help of an eight-speed dual-clutch transmission.
N-Performance trims also get various upgraded tech features like adaptive suspension, launch control, torque vectoring, and more. Prices start at $31,095 for the base model and climb to nearly $34K for the fully loaded variant. It's important to note that while there is no 2023 model for this vehicle, many dealerships still carry the 2022 model, making it an even better value for consumers looking to save a little extra money.
Toyota Corolla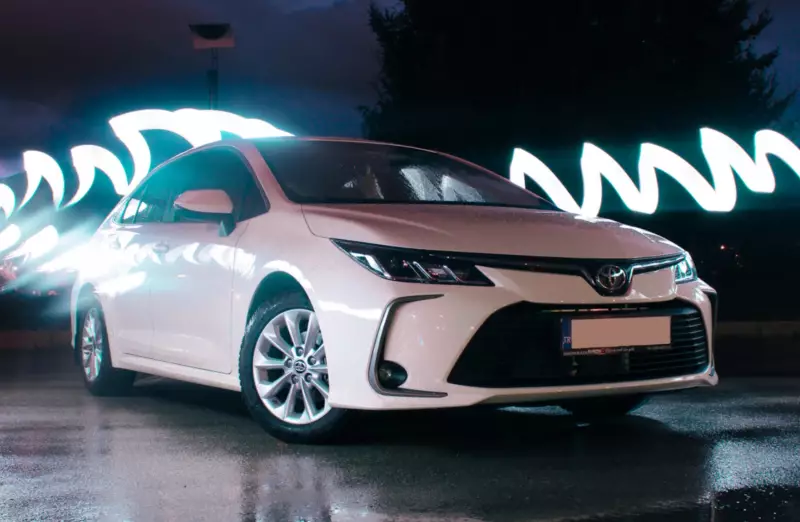 Lastly, there's the Toyota Corolla which has long been known as one of the most reliable vehicles in its class. The 2023 model hasn't veered too far from this idea either, with its standard 1.8 - liter four-cylinder engine that makes 139 horsepower and 126 lbs/ft of torque when paired to a CVT transmission.
As a bonus, buyers who opt for higher trim levels can get Toyota's Safety Sense 2.0 suite of active safety systems as standard equipment. The Corolla starts at just $19,825 and goes up to $26,750 for the top-tier XSE trim level before factoring in options like all-wheel drive or package upgrades.
Small Body With A Big Voice
When it comes to compact cars, there's no shortage of options. With advances in technology and engineering coming at a rapid pace, the 2023 year will be no exception! We have highlighted some shining examples that deserve a spot on any potential new cars for this upcoming model year.
These vehicles come with fuel-efficient engines and advanced safety features, giving drivers all the necessary performance without sacrificing convenience or comfort. Now that you know the compact car definition and have some compact car examples, you can judge if these cars are right for you.
If you are in the market for a new ride in 2023, GoodCar encourages you to look into these five gems from today's leading brands. Make sure to use our loan calculator tool before heading to the dealership!