Car Warranty Guide: Everything You Need to Know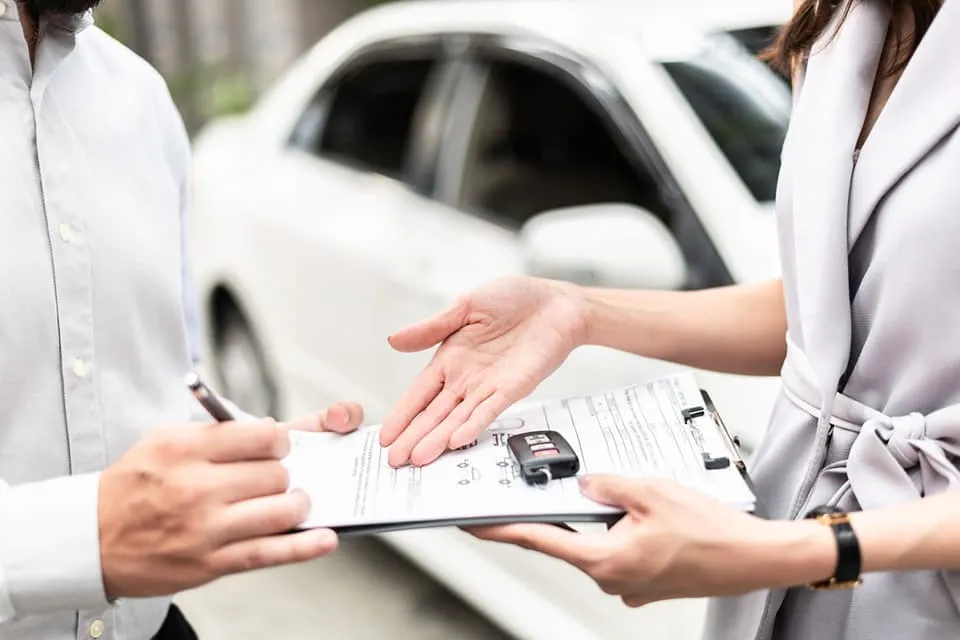 Having a car is a necessity for many who need to commute to work, take their kids to school, or conveniently travel. But what happens if the vehicle you depend on brakes down? Fortunately for many drivers, a car warranty can make vehicle issues a far more painless and stress-free situation. So what is a car warranty?
A car warranty is an agreement you make with a manufacturer, dealership or warranty company that covers certain repairs related to your vehicle within a set period of time. Warranties help limit your financial risk when it comes to fixing your new vehicle and can account for possible factory defects that could affect your car's performance. A car warranty does not cover you in case of damage resulting from an accident or collision; individual warranties may include other restrictions and stipulations as set by the warranty issuer.
How Long Does a Car Warranty Last?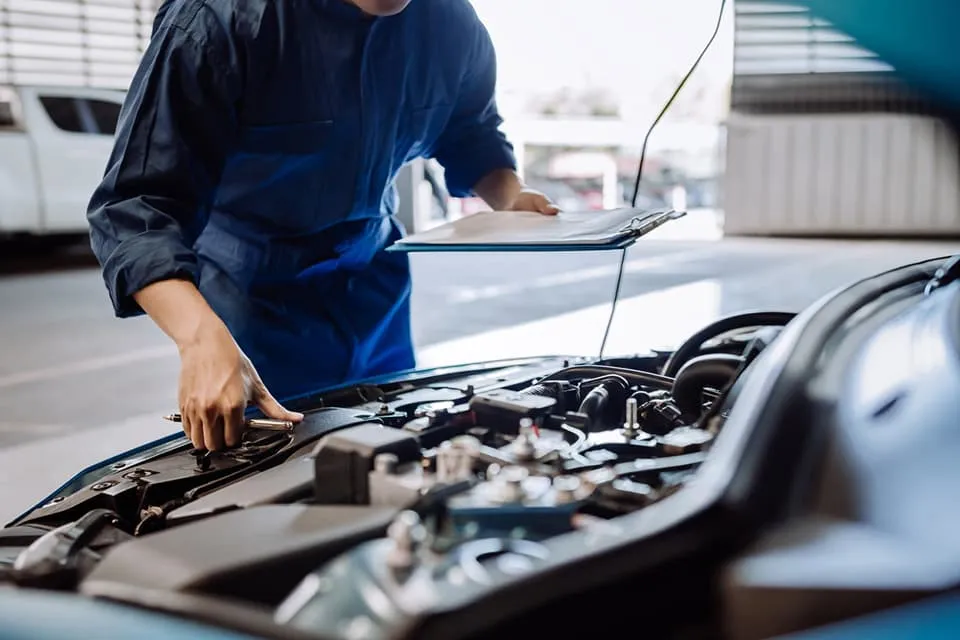 Warranties are usually based on one of two factors:
Number of Years Since Purchase
Number of Miles Driven
For example, if your vehicle is under warranty for three years, you can get any repairs listed under your warranty covered within three years of purchase. If the warranty is mileage based, you'll be able to drive that many miles before your warranty expires. Many warranties include both a time limit and mileage limit, so be sure to check how much time you have left before your policy's expiration.
How Does a Car Warranty Work?
If you find your vehicle is suffering from one of the defects listed under your warranty, the dealership or warranty issuer will cover the costs of repairs or replacement of those defective parts. Warranties generally also cover the labor costs associated with replacing the parts.
Much like there isn't just one type of car, there isn't one general type of car warranty. Warranty type depends on what kind of vehicle is under warranty, what areas are covered under your policy, and whether the warranty has its own price tag.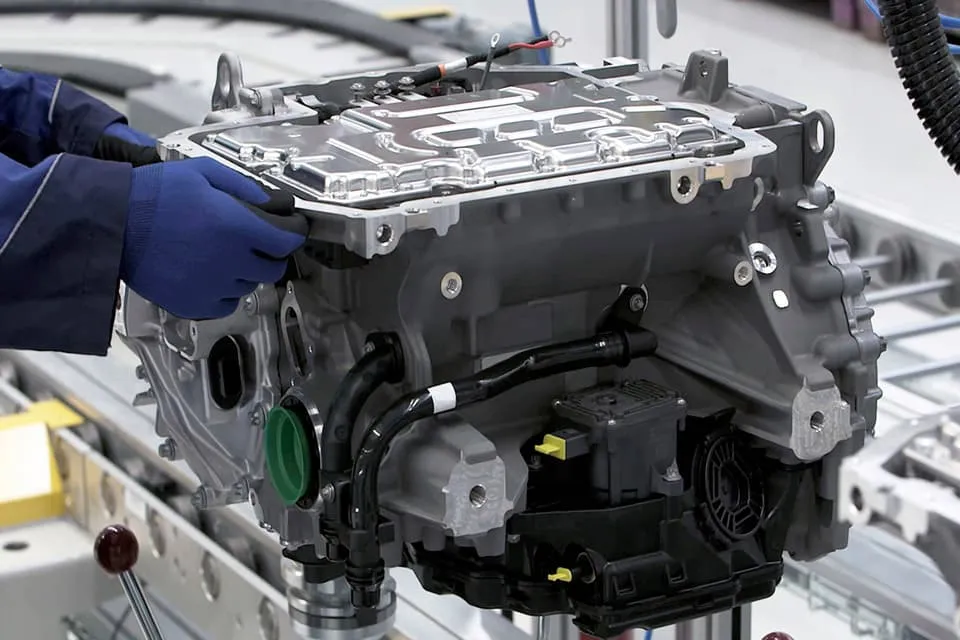 Car Warranty Types:
Powertrain Warranty: A powertrain is the component assembly that works in tandem to propel your vehicle; basically, it's the parts of your car that make it move. A powertrain warranty covers these parts specifically, and tends to last a bit longer than some other warranty types. Instead of three years, many powertrain warranties will last for five.
Comprehensive Warranty: Often referred to as "bumper-to-bumper", a comprehensive auto warranty covers almost every part of your vehicle, including the standard sound system and other electronic elements. Certain wear-and-tear elements are usually left out of these policies, including the tires and brake pads. These usually last three years with a mileage limit under 50,000.
Corrosion Warranty: A corrosion warranty is meant to cover exterior rust damage, usually on the body panels. These warranties are generally only applicable in cases where a vehicle has undergone significant corrosion; in some cases, warranty issuers will require a panel reaches a certain percentage of total rust before they'll cover a replacement.
Emissions Warranty: Emission warranties cover any parts in your car that work to limit its greenhouse gas emissions. Depending on what state your vehicle is registered in, emissions warranties can be incredibly useful. Some states, like California, require that dealerships give warranties for emissions-related parts like the catalytic converter; these warranties last quite a while as well, with some lasting as long as eight years.
Restraint Systems Warranty: Your vehicle comes with safety systems meant to keep you in the car in case of a crash, primarily the seat belts and airbags. A restraint systems warranty covers these parts and usually lasts as long as a powertrain or corrosive warranty (around five years.)
EV Warranty: EV warranties, sometimes referred to as Hybrid or EV component warranties, help replace parts specific to electric and hybrid vehicles. These include the battery, electric motor, and any other parts that work to power EV's. EV warranties are very valuable; some EV batteries can make up the majority of the value of a vehicle and replacing them can be prohibitively expensive.
Extended Warranty: A car extended warranty, or service contract, helps cover repair costs after the original warranty has expired (whether that be by exceeding the time limit or mileage limit.) These are sometimes offered by the manufacturer, though you can also use 3rd-party companies if you can verify their legitimacy. Be wary of extended warranty scams, which can offer sub-par or short-term coverage that is designed to never be used at all. Extended warranties can also be quite costly, ranging anywhere from several hundred dollars to a few thousand.
Car Warranty Frequently Asked Questions
How Much Does a Car Warranty Cost?
Usually the cost of a warranty is factored into the overall vehicle price; if a dealer tries to charge you a separate or significant fee for a warranty that should be a huge red flag. If you are purchasing a warranty with a warranty company separate from your dealership you'll usually pay an upfront cost of several thousand. This depends on what type of vehicle you are placing under warranty, with prices usually ranging from $1,000 to $3,000 and up.
Should I Get an Extended Warranty?
Extended warranties can be a great way to help mitigate the cost of vehicle repairs after your initial warranty has expired. If you believe that you will use your extended warranty then yes, you should get one. Determining whether a warranty will be useful depends on how much the extended warranty costs, what you use your vehicle for, and how frequently you believe you'll require repairs. If you can live without a warranty, by all means do so: most extended warranties will cost you a decent amount of cash and may even require monthly payments.
Where Can I Get an Extended Warranty?
Extended warranties can either be purchased through your vehicle manufacturer or through a warranty company. Warranty companies can offer long-term warranty solutions, with some covering your vehicle for distances up to 200,000 miles. Extended warranty companies will also offer you bonus services like roadside assistance and rental car reimbursement. Unfortunately these services can also carry a hefty price tag, so it's always best to get a quote and shop around.
What are the Limitations of a Car Warranty?
Car warranties are limited by what the manufacturer is willing to cover and what the original policy includes. For example, if the warranty covers your powertrain, then all components related to the powertrain could be replaced at the manufacturers expense (if the repairs fall within the time or mileage limit of the warranty.)
Is It Worth Getting a Warranty on a Used Car?
Yes; a used car warranty has just as many benefits as getting one on a new car. Usually you can get an extended warranty on a used car by going through either a warranty company or your vehicle's manufacturer. It's also possible to make small monthly payments on this warranty instead of one large upfront fee. Compare your budget with what you believe repairs would cost you and weigh that against the upfront and monthly payments necessary to get a used car warranty. If you believe you can reasonably make the payments, and the warranty would be useful, it can be very worth it to get your car covered.
What is the Typical Warranty on a Used Car?
A used car warranty usually covers your vehicle for three years or up to 40,000 miles, though this depends entirely on what warranty you choose. Certain extended warranty companies will offer a much longer time-frame or higher mileage number. The typical warranty also depends on what parts of the vehicle you are trying to cover; comprehensive warranties, for example, tend to last less time than those that target specific car parts.
If My Car is Under Warranty, Do I Have to Pay for a Service?
If a repair service is covered by your warranty then no, you do not have to pay it. If the repair in question falls outside the limitations of that specific warranty you will likely have to cover the costs of repairs on your own. What services your warranty covers should be detailed in any associated paperwork: comprehensive warranties, for example, will usually cover most vehicle defects, while powertrain warranties would only cover parts related to the powertrain.
Where Can I Get More Information About My Vehicle?
Getting a warranty on your vehicle is only one of countless steps you need to take when purchasing a new or used car. The first step in any car-buying process is to do extensive research into the vehicle in question; the best way to conduct this research is by getting a vehicle history report from a reputable provider.
A vehicle history report can provide you with numerous essential details about your car, including:
A complete history of accidents and collisions
Car pricing and residual value
Where the car was manufactured
Total loss records from insurers
Title records
NHTSA crash test ratings
Sales history
Automobile specs
Location history
Recalls
Problem checks
The number of previous owners
Whether the vehicle has ever been stolen or used in a crime
FREE Vehicle Search
Accidents
Problem Checks
Title Records
Recalls
Values
Specs
InfoPay, Inc. (dba GoodCar) is an Approved NMVTIS Data Provider