What To Look for When Buying a Used Car:
4 Essential Questions to Ask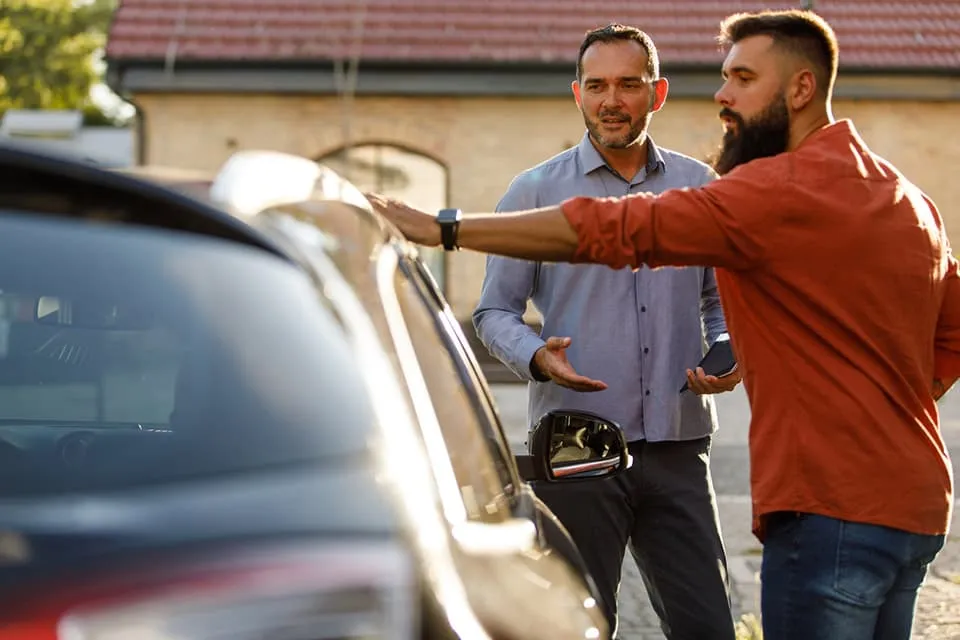 We all have somewhere to be and having your own car can take the stress out of getting around. While we'd all love to pick a new car off the lot and drive into the sunset, remaining financially stable is a priority. That's why many car-buyers are turning to the used car market; with a used car, you can almost always get a better price than you would by purchasing something new. But the process isn't as easy as it seems, and there is plenty of research to be done before you start writing a check.
Things to Know Before Buying a Used Car
It's always good to get as much information as possible before making a major purchase, and there are certain questions to ask yourself before buying a used car. Whether you go to a dealership or private seller, learning as much as you can about the car is essential to getting a good deal and avoiding scams.
Question #1: What Type of Car Do You Want?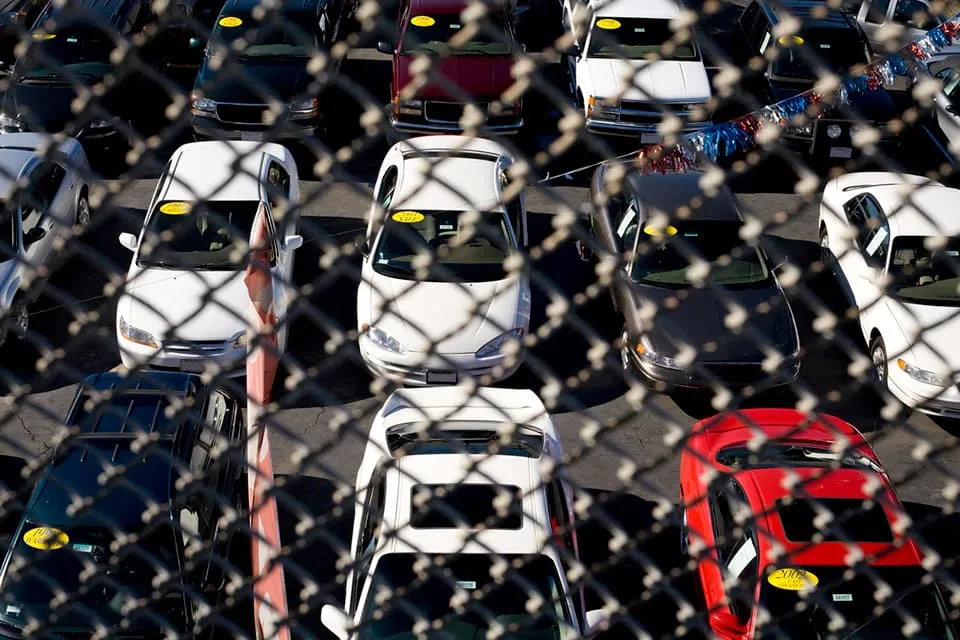 Before you even begin looking at the vehicle section of your local classified ads or step foot into a dealership, you need to decide what car you want to get. The vehicle you choose should depend on what you do for work, what features you need, and what budget you are working with.
Budget is likely the biggest deciding factor when it comes to selecting a car; the higher your budget, the closer you can get to your ideal ride. Your job is the next most important, as it will decide how many miles, you'll be driving the car on a regular basis. If you have a long commute into work, or drive for a delivery or ride-share service, you'll want a car that has low mileage and comfortable climate control. Choosing features based on your budget and occupation can help you narrow down what you actually need, and just what you want.
Question #2: How Will You Be Paying for This Car?
There are three main ways to finance a car:
Which one you choose depends on what your level of income is, your credit score, and how long you intend to keep the vehicle. Buying a car is usually the cheapest decision in the long run, as you avoid the interest and fees that come with leases and loans. The issue is that buying a car isn't cheap, even if it's used. If the vehicle market is hot, buying a car outright could be outside the realm of possibility.
Instead, you may consider getting a lease or loan. A lease allows you to rent a car for a couple of years, making monthly payments and adhering to a couple of rules related to operation. Some leases involve a mileage restriction; be wary of this if you intend to drive your vehicle frequently. A lease can be a great choice for those who aren't really sure what car they want and want to give one an extended test drive.
Getting a car loan involves going through a lender, who will put up the initial capital and allow you to make monthly payments. While both a lease and a loan allow you to make smaller payments over time, you usually don't own your vehicle at the end of a lease. You can calculate what these payments would be with lease and loan calculators, like the free one offered by GoodCar. The calculator can help you determine if the payments work for your budget, or if you may need to consider a different vehicle.
Question #3: Where Are You Going to Buy the Car?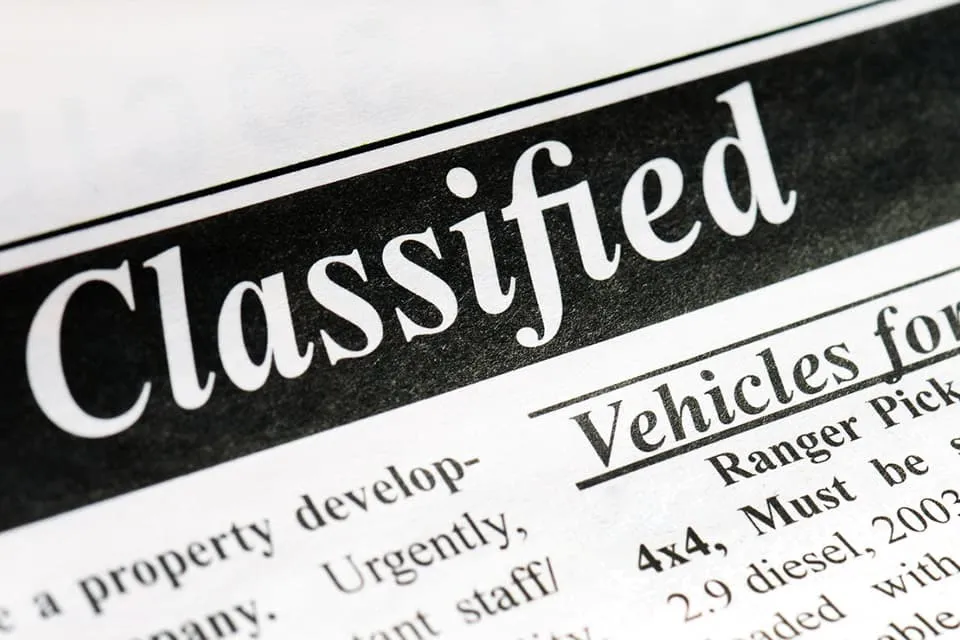 Unless you happen to have a friend selling your perfect car, you'll need to search around a bit to find what you're looking for. Your options for finding used cars usually boils down to one of three places: Classified Ads, Online Marketplaces, and Members of Your Community.
Classified Ads: It may seem old school, but it never hurts to get out the local newspaper and peruse the classified ads. Those in older generations still use print advertising, and you never know when you might find a hidden gem. There are also online versions of these ads, and you can find many used cars in places like Craigslist or Facebook Marketplace. These aggregate any posted used car ads from your local area, allowing you to contact sellers safely through email, texts, or phone calls.
Online Marketplaces: There are several online options for buying used cars, with places like GoodCar giving sellers a space to advertise their vehicle and connect with prospective buyers. These sites can often offer more information than classifieds, with high quality pictures and vehicle specs listed with each car.
Members of Your Community: If you are a social person and tend to get out to local functions or events, it never hurts to ask around. Let family and friends know you are looking for a used car; you'd be surprised at how quickly you can get a list of vehicles for you to check out.
Question #4: Have You Gotten a Vehicle History Report?
If you really want to find out what to know before buying a used car, the absolute easiest way to do so is with a vehicle history report. It would take countless hours to find all the paperwork and answer all the questions that come along with finding a good used car; with a vehicle history report, you can get all this information distilled into one easy-to-read document. If you choose a reputable report service, you should receive essential details like:
Title Records
Junk/Salvage Records
Insurer "Total Loss" Records
Pricing
Sales History
Problem Checks
Auto Specs
Location History
NHTSA Crash Test Ratings
NHTSA Recalls
Awards and Accolades
Manufacturer Information
Having your report is the best way to get the upper hand in negotiations. Make sure to compare each fact and figure to the information provided by your dealership or private seller. Accident history is one of the biggest indicators you may be getting a bad deal; if the seller claims a vehicle has never experienced a collision, and a report tells you it has, the vehicle likely has hidden damage that could cost you thousands.
What to Ask When Buying a Used Car:
Frequently Asked Questions
What Should You Not Do When Buying a Used Car?
There are a number of mistakes you can make when buying a used car, including:
Getting a vehicle outside of your budget
Not inspecting the car closely
Failing to make payments on time
Neglecting to negotiate for a better price
Agreeing to terms with high monthly payments
You should also look out for common scams that plague the used car market. Many unscrupulous sellers will do anything to get a higher price for their car, including title washing, odometer rollback, or passing off the car as functional (aka selling a Lemon car.)
How Many Miles on a Used Car is Too Much?
Technically, there is no limit to how many miles can be on a used car before you purchase it. If possible, get a car with the lowest mileage possible; high-mileage is usually an indicator of more extensive wear-and-tear, and you may find yourself paying for major repairs sooner than you think. As a rule, try not to consider any vehicle that has above 200,000 on its odometer, as that is usually the limit where most vehicles start to break down. It may be difficult to find with a used car, but a vehicle under 50,000 miles is a great goal to shoot for. Depending on how much you drive the vehicle, you could go years without needing to pay for repairs on any major vehicle system.
Is There a "What to Look for When Buying a Used Car" Checklist?
Your checklist depends on what you are looking for in a vehicle and what type of budget you are working with. A sample checklist could include:
Find a car in good working order
Make sure the car doesn't' have too many miles
Confirm the identity of the seller so you can verify they're trustworthy
Test drive the car, and inspect it if possible
Make sure to get the title transferred and the bill of sale
Keep the car in good condition by servicing it frequently
Make all payments to loans or leases on time
What are Good Questions to Ask When Buying a Used Car?
Make sure to ask about the car's history of repairs, accidents, and ownership. These questions should include:
Has this car ever been in a major accident?
How often was this car serviced?
What large repairs has this vehicle undergone?
How many owners has this car had?
What did these owners do with the car?
Was the vehicle used for work, or driven often?
What is the car's mileage?
Many car sellers will lie about these details in an effort to artificially raise the price. That's why it's always helpful to get a vehicle history report. These reports will answer many of the questions you have about a used car, without the need to interrogate a potential seller.
FREE Vehicle Search
Accidents
Problem Checks
Title Records
Recalls
Values
Specs
InfoPay, Inc. (dba GoodCar) is an Approved NMVTIS Data Provider