As the sun goes down and winter starts to roll in, night driving can be risky unless you take precautions to stay safe. Night driving is dangerous because it presents a number of dangers that are easier for drivers to become blind to - and many of these are driving hazards like glare off of the headlights or taillights, lousy weather, or terrain changes that might be harder to see in the dark. It can be especially hard for people driving at night with astigmatism or another eye condition. Luckily, GoodCar is here to help!
1. Remain Attentive and Practice Defensive Driving
Remaining attentive and practicing defensive driving are both critical safety measures when driving at night. Drivers should be aware of their surroundings at all times and be prepared to react to potential hazards. Additionally, always use your headlights and taillights when driving at night, even if you are on a well-lit road.
Defensive driving is especially significant at night because visibility is limited, and there are more potential hazards on the road. Drive defensively by staying alert and being cautious of other drivers. Always yield the right-of-way, use your turn signals, and maintain a safe following distance. If you are involved in an accident, do not leave the scene until law enforcement arrives.
2. Make Sure Your Car Is Safe to Drive At Night
Whether driving in the city or on the open highway, it's essential to be aware of your surroundings. This is especially true at night when visibility is limited. When driving at night, you should:
Make sure your headlights are in good working condition. Clean your windshield and headlight lenses regularly to ensure optimal light output. If your headlights are damaged or not pointing in the right direction, have them fixed as soon as possible.

Check your taillights regularly to make sure they are clean and functioning correctly. Brake lights that are too dim or don't light up at all can be a severe safety hazard.

Drive with extra caution in areas where streetlights are few and far between. Slow down and keep your eyes peeled for potential hazards, such as animals or debris on the road. If you can, avoid driving on unfamiliar roads after dark.

If you find yourself driving in heavy rain or fog, pull over if possible and turn on your hazard lights until the weather clears up. Driving in these conditions can be extremely dangerous, so it's best to err on the side of caution.
3. Stay Away from Small Two-Lane Highways At Night
Two-lane highways are not the friendliest of places to drive at night. The glare and blinding effects that stem from oncoming traffic can be hazardous. They are more dangerous to drive on at night than during the day, even when it has less traffic.
If you must travel on a small two-lane highway at night, be extra cautious and watch for potential hazards. Also, slow down and increase your following distance from another car driving at night. Slower speeds give you additional time to respond to each situation should anything happen at night on a two-lane highway.
4. Slow Down When Driving at Night
When driving at night, it is crucial to take your time and follow the speed limit. It can be difficult to see potential hazards in the dark, so it is best to err on the side of caution. Additionally, avoid distractions such as using your phone or changing the radio station. Paying attention to your surroundings is key to staying safe while driving at night.
5. Use Your Lighting Appropriately
If you find yourself driving at night more often than during the daytime, there are some things you can do to make your drive safer. One of the most critical safety tips for driving at night is to use your lightning appropriately. You should use regular headlights when visibility is good, and you don't need extra light. It would be best to use high beams when visibility is poor, such as when there's no street lighting or fog is present. Fog lights should only be used when visibility is severely decreased, such as when driving in heavy fog.
Another safety tip for driving at night is to keep your car clean. A clean windshield will allow you to see better, and dirty headlights can decrease the amount of light emitted. Make sure your windshield wipers are in good condition so that you can see clearly in case of rain or snow.
Finally, it's essential to stay alert when driving at night. Get plenty of rest before a long night drive, and take breaks often if you're tired. Avoid alcohol and drugs, even cough medicine, before driving, as they will impair your ability to focus and react quickly.
6. Be Wary of Wildlife
If you're driving at night, be extra cautious of wildlife. Deer are highly active at night, and they can dart out into the road without warning. If you see a deer in or near the street, slow down and be prepared to stop. If you hit a deer, pull over to the side of the road and call the police.
7. Do Not Drive When Drowsy or Fatigued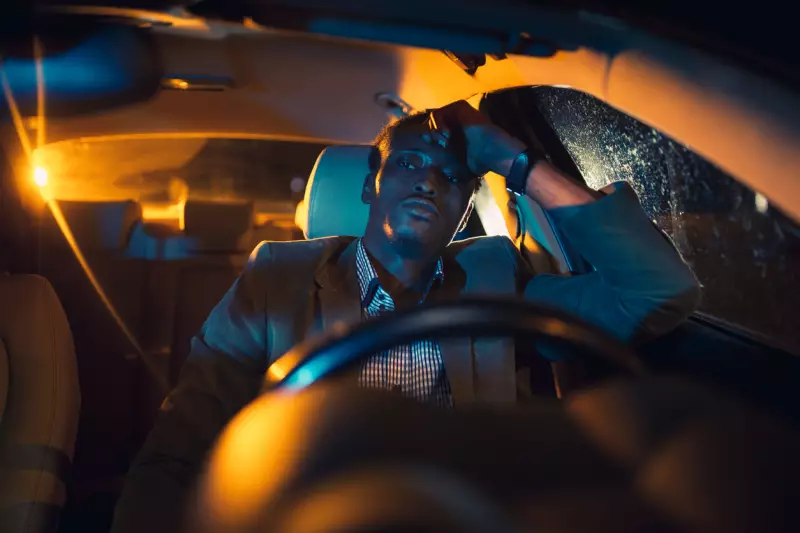 Driving at night can be dangerous, and it's essential to be extra cautious when behind the wheel after dark. Here are some safety tips for driving at night that can save your life:
Do not drive when drowsy

or fatigued. Being well-rested is vital before setting out on a long road trip or driving late at night. If you feel yourself getting sleepy, pull over and take a break. Have a cup of coffee or take a short nap to rejuvenate yourself before continuing your journey.

Use your high beams wisely. High beams can be blinding to oncoming traffic, so use them sparingly. Only use them when there is no oncoming traffic and when it's necessary, such as when driving in fog or on dark, deserted roads.

Be aware of your blind spots. All cars have blind spots – areas where other vehicles can't be seen in the rearview or side mirrors. When changing lanes, always check your blind spot by looking over your shoulder before moving.

Don't rely too heavily on technology. GPS systems and other electronic devices can be helpful, but don't let them distract you from driving safely. If possible, program your destination into the GPS before starting out so you don't have to fiddle with it while behind the wheel.
8. Limit Distractions
Nothing should be more important than safety when it comes to driving at night. Make sure all distractions are turned off - and keep them that way until the car stops or you're no longer going to be behind the wheel. This includes loud music, children fighting in the back seat, and if someone's talking loudly next to you, it will make it difficult for you to focus on the road, ask them to tone it down or keep quiet altogether if possible.
Remain Safe, No Matter What Time of Day or Night You Drive!
To stay safe while driving at night, it is essential to follow some simple safety tips. First, increase your following distance from the car in front of you to allow you to respond appropriately. Second, make sure your headlights are clean and properly aimed so that you can see the road ahead clearly. Third, pay extra attention to pedestrians and cyclists who may be hard to see in the dark. Finally, watch out for animals that may dart into the road. Following these simple tips from GoodCar can help keep yourself and those around you safe while driving at night