Certified Pre-Owned Car (CPO) Explained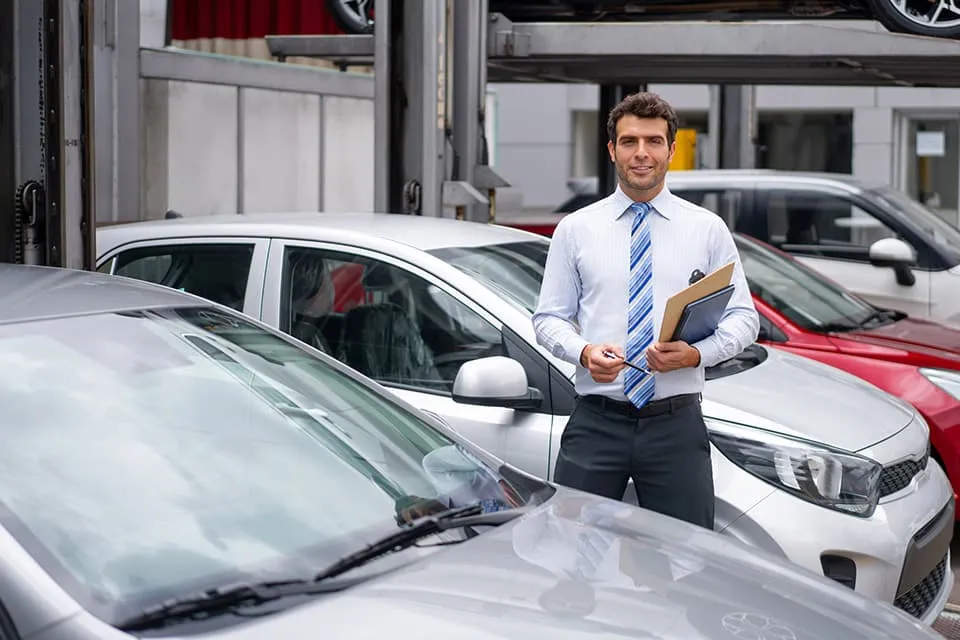 Finding a reliable used vehicle can be a chore, and the confusing dealership vocabulary can make the process even more complicated. Getting a long-lasting car should always be a priority, and identifying a certified pre-owned car from one that is simply "used" can help you get a better vehicle. So what is a certified pre-owned car?
What is a Certified Pre-Owned Car?
A certified pre-owned car, or CPO, is a vehicle that has been factor-certified and put up for sale by a branded dealership. This means it gets the benefits of manufacturer warranty coverage, and it is likely in a far better condition than your traditional used car. How is a CPO car better than a used car? Well, generally they have been repaired to get them as close to perfect condition as possible, while a used car will usually just be repaired enough to get it back on the road.
You can also avoid many scams by going with a CPO car; a regular used car doesn't go through the same stringent certification process, and is therefore more likely to have hidden damage or omissions in their accident history. With a manufacturer's guarantee, a lot of the stress associated with the car-buying process can be alleviated.
What is the Difference Between a
Certified Pre-Owned Car and a Used Car?
The difference between a certified pre-owned car and a regular used car is the process the vehicle goes through prior to sale. If you are lucky, a used car will go through an inspection and come with a complete history for you to look at. The unfortunate reality is that many sellers will omit certain facts about a vehicle to raise the sale price. With a regular used car, you can fall prey to scams like:
Odometer Rollback
Title Washing
Lemon Sales
Vehicle Tampering
With a regular used car, you have to trust the word of the salesmen or do extensive outside research to verify each vehicle details. With a certified pre-owned car, you can rest easier knowing a manufacturer has not only inspected the vehicle, but repaired it to the best condition possible.
How is a CPO Car Certified?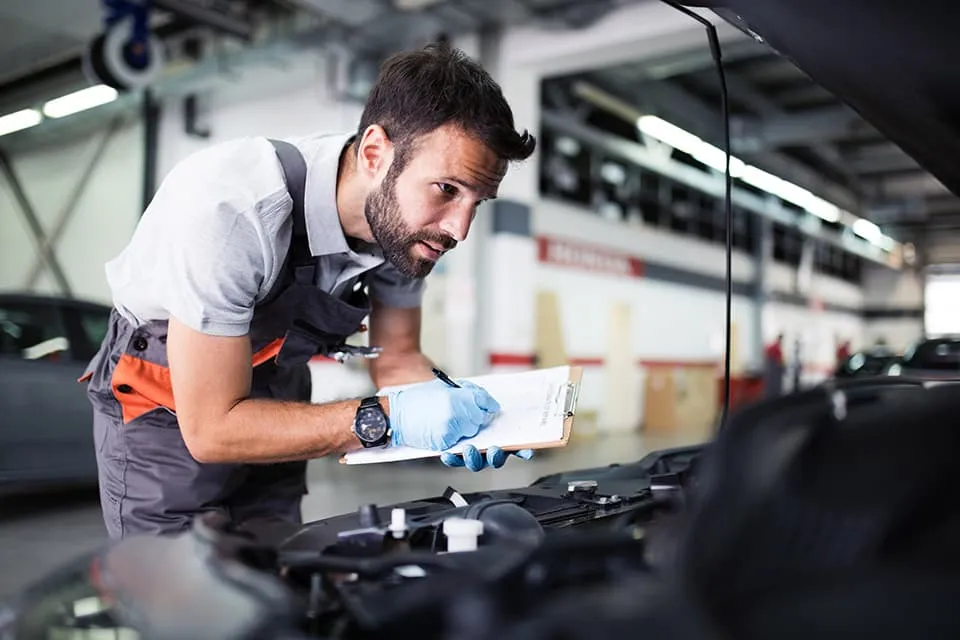 For a vehicle to get certified by a manufacturer, it must go through an inspection and subsequent repairs to bring it up to that manufacturer's standard. This is one of the reasons car manufacturers choose lower mileage vehicles; it's much easier to make repairs on a car with less wear and tear, and therefore reduces the overall cost of certification.
The exact process of certification depends on which manufacturer you purchase your vehicle from. Some dealerships will put their vehicles through as many as a 160-point inspection, checking every single system within the car and ensuring they are functioning as close to new as possible.
Advantages and Disadvantages of CPO Cars
While a certified pre-owned car can be the right choice for some, there are pros and cons to any car purchase. Here are some advantages and disadvantages to buying a CPO car.
Advantages of a CPO Car
Lower Mileage: Depending on the car manufacturer, many pre-owned vehicles have to be under a certain mileage to be certified. On average, certified pre-owned vehicles had to be manufactured in the last 6 years and must be driven less than 85,000 miles. Setting a limit on age and mileage allows dealers to save money on repairs and guarantee a car will be drivable for multiple years after their sale.
Dealership Inspected: No one knows a vehicle better than a brand-specific dealership, and a CPO car will get a full multi-point inspection before certification. A dealership will also look for certain elements of a vehicle's history, like any history of theft, major accidents, or severe system failure. This ensures that a CPO car has a far cleaner history than your traditional used car.
Covered by a Warranty: One of the biggest advantages of purchasing a pre-owned vehicle is the manufacturer warranty. This gives your car extensive repair coverage; if you experience any issue with your CPO car you can take it into a nearby dealership to be fixed for free. This helps ensure the car remains in good condition, and can make the extra cost of a CPO car well worth the expenditure.
---
Disadvantages of a CPO Car
Smaller Option Pool: Due to the more strict requirements for certified pre-owned vehicles, you will naturally have a less diverse array of options to choose from. If you have a specific vehicle in mind, you may need to look outside of the available CPO pool to find what you are looking for.
Higher Sticker Price: The process to certify a vehicle takes time and money, and most CPO cars will carry a higher purchase price. Of course, you get a warranty and a near-perfect condition vehicle for that price; still, if your budget is strained, you may need to look elsewhere for a used vehicle.
Certified Pre-Owned Car Frequently Asked Questions
What Does Certified Pre-Owned Mean?
Certified pre-owned is a way of manufacturers saying they have put a vehicle through a distinct certification process to ensure quality. A vehicle that carries this certification is usually lower mileage and in better condition than your regular used car. You also get a better warranty, and many manufacturers will make repairs on your car for free for a set period of time. With some manufacturers, you may be required to pay a small deductible for repairs.
Some brands will also offer you auxiliary benefits, like:
Free roadside assistance
A complimentary temporary vehicle to be used during repairs
Reimbursement for travel protection
Are Certified Pre-Owned Cars Worth It?
Usually a certified pre-owned car is worth it, but that can depend on your personal preferences. A CPO car will usually carry a higher cost ranging somewhere between $1,000 to $2,000, and you'll usually have to select your vehicle from a smaller selection. If you have a more constrained car buying budget, or need to get a specific make and model of car, a certified pre-owned vehicle may not be for you.
Even with the extra price and limited selection, a CPO car usually offers a much more reliable vehicle for the long-term. Cars that get certified are only passed if they meet a strict set of guidelines, and are usually repaired to the point where the vehicle could be considered in near mint condition. With regular used cars, you could be dealing with a vehicle that has undergone significant collision or environmental damage.
How Much Does It Cost a Dealer to Certify a Car?
While the exact amount to certify a car varies based on manufacturer, vehicle make and model, and a variety of other factors, it does cost a dealer a significant amount to certify a car. This is the reason why they will sell CPO cars for a higher price; dealerships are running a business, and want a good return on investment for the time and money they put into certification.
If you are curious about exact amounts, feel free to ask a dealership more about their certification practices. It's likely they will be more than happy to share with you the cost of certification, and walk you through the process a car goes through to become certified. This can help inform your car-buying decision; If you determine the exact cost isn't worth it based on their certification process, you can look elsewhere for a vehicle.
What Does A Certified Pre-Owned Warranty Cover?
Every certified pre-owned warranty is different and will cover different eventualities. There are some more common attributes that many warranties share, like a powertrain and bumper-to-bumper warranty. A powertrain warranty will cover several parts of the vehicle including the:
Engine
Transmission
Differential
Driveshaft
Velocity Joints
Wheels
As a general rule of thumb, powertrain warranties cover anything to do with powering and moving the vehicle. There are several exceptions to this rule: powertrain warranties rarely cover the clutch, battery, or drive belts.
A bumper-to-bumper warranty encompasses many pieces of the rest of your pre-owned car, though they ironically exclude the bumpers themselves. Besides the body panels, a bumper-to-bumper warranty covers many parts within the vehicle the vehicle including the:
Electrical Components
Air Conditioning
Suspension
Transmission
There are several car parts these warranties rarely cover, including:
Brake pads
Upholstery and interior trim
Shock absorbers
Paint
Glass
Seat belts
Where Can I Get More Information
About Certified Pre-Owned Cars?
To get more information about certified pre-owned cars, you'll need to use a vehicle research tool. These services can show you valuable information about almost any used vehicle so you can make a more informed purchase. By doing proper research, you can ensure you get a car that's long-lasting and reliable. Vehicle research tools can also help you avoid scams like odometer rollback, car title washing, and the purchase of a lemon car.
It's always better to go into any car-buying situation with all the knowledge available. Selecting a certified pre-owned vehicle is a good first step, but you still want to make sure you get all the facts before you buy.
FREE Vehicle Search
Accidents
Problem Checks
Title Records
Recalls
Values
Specs
InfoPay, Inc. (dba GoodCar) is an Approved NMVTIS Data Provider